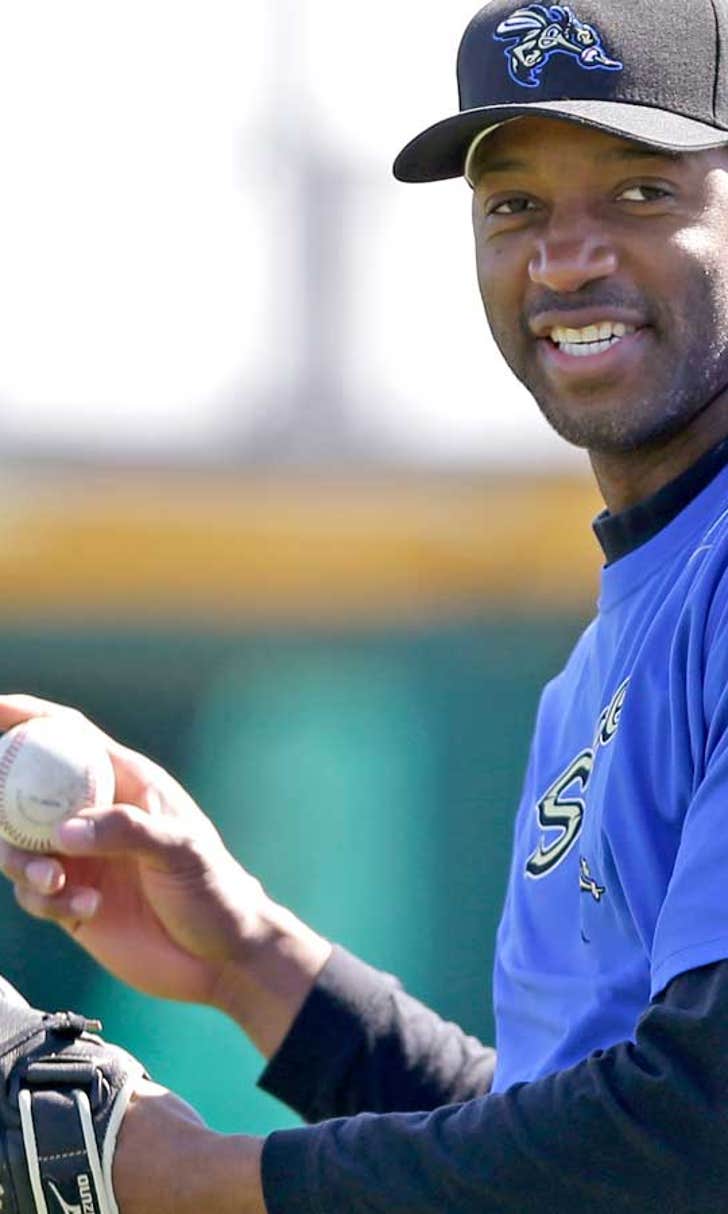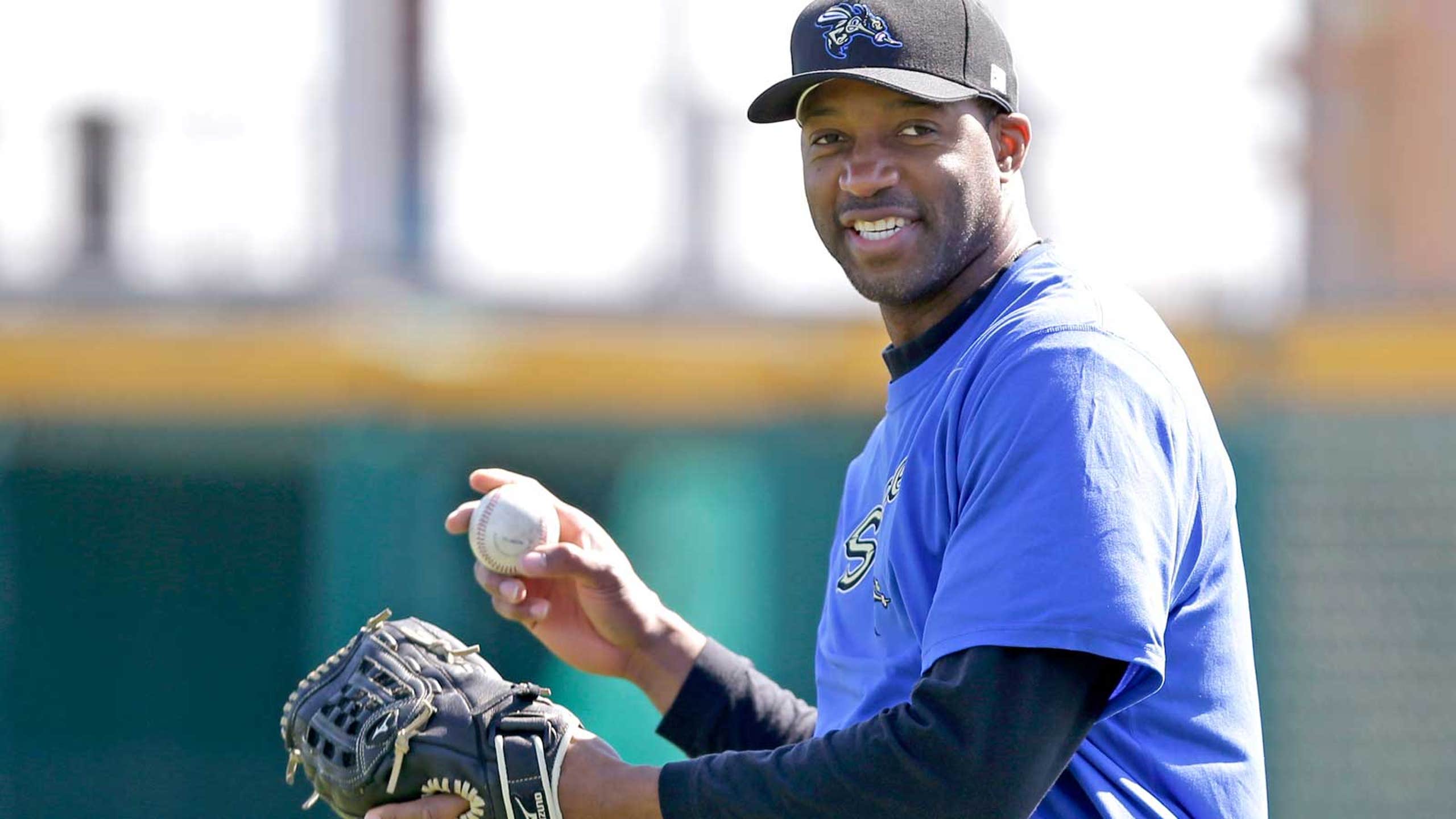 Remember these guys? Staying alive in the independent leagues
BY foxsports • May 3, 2014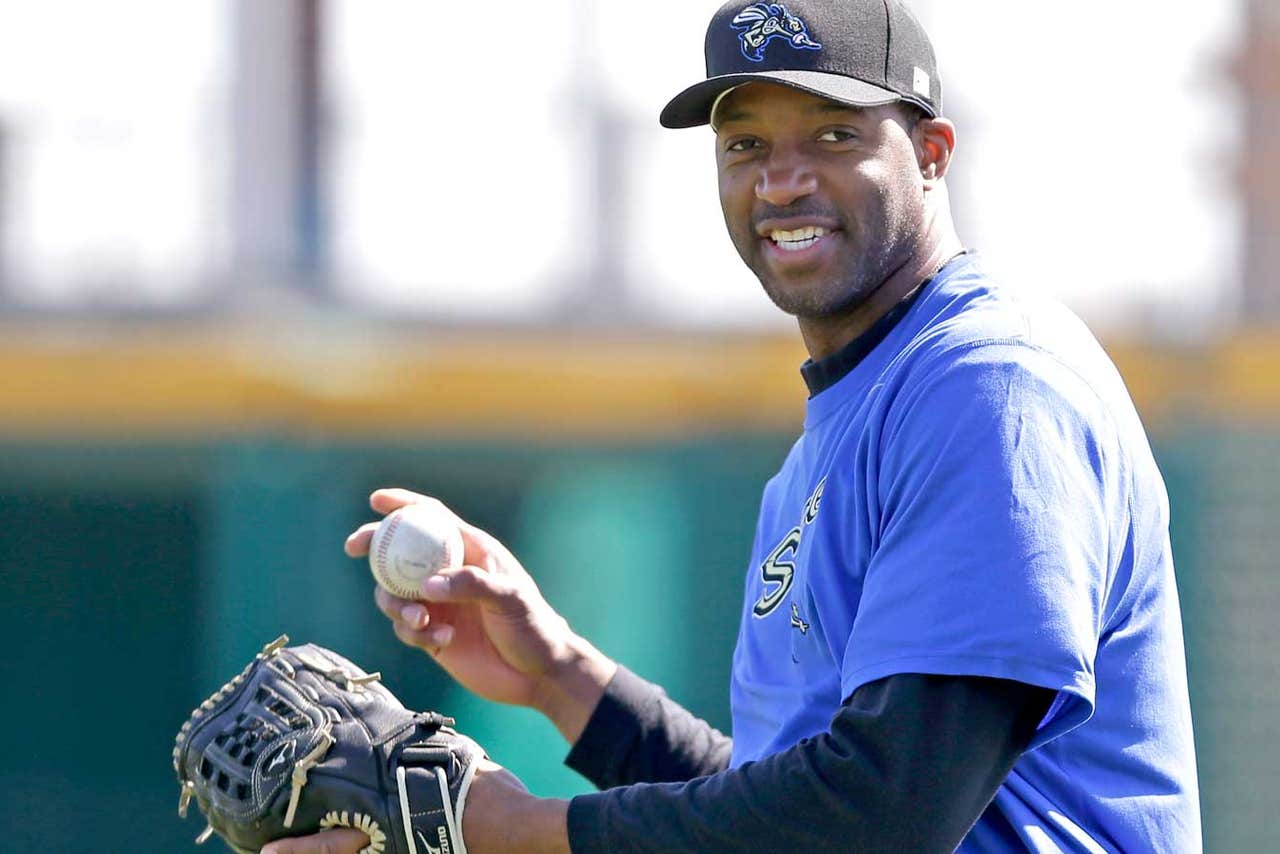 The Atlantic League is back.
And with it, the comers-back, the hangers-on and the other bizarre stories, that make the premier independent league so much fun, have returned.
Last year, I went through the rosters and found my 15 favorite names and stories — mostly recognizable names to major-league fans. They were spread out across the Northeast and one Texas outpost, either trying to restart something or keep the passion for the game alive years after the Show got away from them.
Some of last year's names are still in action, but this year's list includes 10 new names you probably haven't heard in forever or big names at the end of their run. Plus, there are a few bonus entries sprinkled in.
10. Clay Hensley, Land Skeeters
The Atlantic League is littered with relief pitchers trying to harness some small-sample success and find their way back. Brian Burres is coming to a ballpark near you. Jeremy Accardo, too. Wilson Valdez as well, if you're willing to count him as a reliever. None of those guys made my top 10, but Hensley — the guy who's not trying to find his way back — does.
Hensley, a seven-year veteran of the majors (271 games) who played his high school and college ball in the Houston area, signed with the suburban Houston independent club. He was named the starting pitcher, faced one batter, walked off the mound and retired.
It would have been a great mic-drop moment, except, as the recap explains, the guy reached on an error. How do you not make that play? How do you deny the guy his third of an inning and just leave him hanging the rest of his life with that weird 0+ statline?
A perfect end turned perfectly awkward.
9. Scott Cousins, Camden Riversharks
Cousins, who played 135 major-league games between 2010-13, had far more to do with baseball's second-biggest rule change than the guy it was actually nicknamed for. But since Cousins lit up Buster Posey at home plate and set in motion the restrictions on blocking the plate, it's been a rapid fall from the spotlight. He hit .233/.310/.306 as a corner outfielder in the Pacific Coast League last year, which clearly doesn't hack it. Barring a revival in the Atlantic League, his time in the majors ends with a .179/.230/.285 line, but a much larger indirect impact.
8. Ryan Langerhans, Sugar Land Skeeters
The 11-year major-league veteran didn't have a particularly distinguished career as a player. He had his moments — he was a starting outfielder for a Braves playoff run in 2005. In 2009, he was traded by Washington for Seattle's Michael Morse, who is now with San Francisco. That's about it. I just wanted to include him because I have a lot of friends in Sugar Land and I wanted to let them know that they could sign up to be Langerhans' host family — the link is right here on the Skeeters' website.
By answering some simple questions about whether Langerhans would get his own bathroom and whether he has to do laundry and whether Nick Stavinoha and Delwyn Young are allowed to come over and play, you can spend an unforgettable summer hosting a guy who played 597 major-league games and once hit a homer off of Kris Benson.
 Player
 Years
 Teams
 Games
 Gustavo Molina
 2007-2011
 5
 26
 1914-1926
 5
 36
 2001-2005
 5
 46
 1959-1964
 5
 88
 1987-1993
 5
 93
Maybe it's the name and the presumed good genetics that have been getting him so many chances to catch on as a catcher. But after just two games in 2008, none in '09, four in '10 and three in '11, his sips of coffee ended, and he's back for a second go-around in the Atlantic League.
Naturally, for two different teams.
6. Mike MacDougal, Camden Riversharks
The 12-year major leaguer, who recorded 71 saves and appered in 407 games, might be the best former big leaguer here, although it's always hard to say with a reliever. MacDougal, who was the 25th overall pick in 1999, was (somehow) an All-Star 11 years ago with that one actually decent Royals team of the 2000s. His best season was eight years separated from that lone All-Star season, as he put together a 2.05 ERA for the 2011 Dodgers. But the fall was quick. He flamed out after seven appearances for the Dodgers the next year and spent most of 2012 and '13 on the Triple-A scrambler, bouncing among Syracuse, Iowa, Lehigh Valley and Louisville.
The next stop was pretty obvious, but hey, when a 2003 relief All-Star is still pitching, it's pretty remarkable.
5. Sean Burroughs, Bridgeport Bluefish
A very familiar name, Burroughs (528 major-league games) is one of many stories of perseverance in the Atlantic League involving former major leaguers. He held down third base for the good-or-awful Padres teams around the time of their ballpark move and was all but gone from the majors in 2006. He was completely out of baseball for three years from 2008-10, and his comeback attempt with the Diamondbacks the following year got him to the major-league level but didn't keep him there long.
Burroughs, the ninth overall pick in the 1998 draft, played Double-A ball with the Dodgers last year — sort of an unusual place to be, as most of the guys on their way down stay at Triple-A and leave Double-A to the prospects. He hasn't had 250 plate appearances with any team in any season since 2005, so this might be his chance to stay a while.
4. Bobby Kielty, Lancaster Barnstormers
Can you believe it's been seven years since we last saw this beautiful collection of locks in the major leagues? In a way, this is a favorite kind of independent league player — the one you haven't thought about in ages, let alone seen. Kielty, who played 599 games in the majors from 2001-07, hung around four more seasons in affiliated ball before washing out of the International League/Pacific Coast League (Triple-A) carousel. He played in the Atlantic League in 2012, and after a one-year hiatus, he's back on the circuit.
By the way, his outfield mates at Lancaster — for a nice little bonus entry: none other than old friends Fred Lewis and Greg Golson.
3. Tracy McGrady, Sugar Land Skeeters
Doug Thorburn has you covered here with a way-too-thorough analysis of McGrady's mechanics. The update is that he made the team but has been on the inactive list with some reports of mild soreness.
2. Mark Hendrickson, York Revolution
We sometimes talk about how one-on-one matchups are overused in decision making, but it's hard not to think there wasn't any of that in the Revolution's signing Hendrickson (328 games in 10 major-league seasons), who was last seen in the Orioles' system. The 6-9 left-hander has the size to stop McGrady's quickness and ability to create his own shot.
According to the Play Index at Basketball-Reference.com, McGrady and Hendrickson met three times while Hendrickson was journeying through the NBA and McGrady was with Toronto. McGrady scored 26 points in 57 minutes, or 16.4 per 36 minutes. In those seasons, McGrady averaged 14.3 per 36, so yeah, maybe the matchup thing is crap. After a college career at Washington State, Hendrickson played 114 games in the NBA, averaging 3.3 points and 2.8 rebounds from 1996-00.
1. Lew Ford, Long Island Ducks
Almost everything about Ford screams independent ball, with a middling career in the mid-2000s and not enough bankroll to be above settling for a much lower level. His meandering path to the Atlantic League was almost perfect, except for that somewhat miraculous comeback in 2012.
But Ford (519 games in the majors) earns the no. 1 spot on the list only because I want him to be a trend-setter. In addition to playing center field for the Ducks, Ford is also the hitting coach. He's off to a rough start at the plate in three games, hitting .167, so it's hard to say when a credibility issue starts kicking in. But on the road back to player-managers in Major League Baseball, there is always a small cautious step, and Ford might be taking it now.
---
---