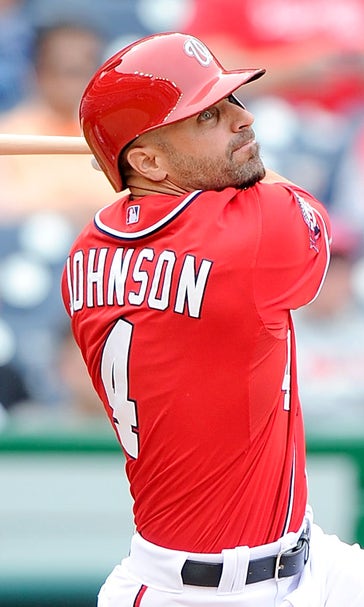 Reed Johnson resumes baseball activities, on target for September return
July 9, 2015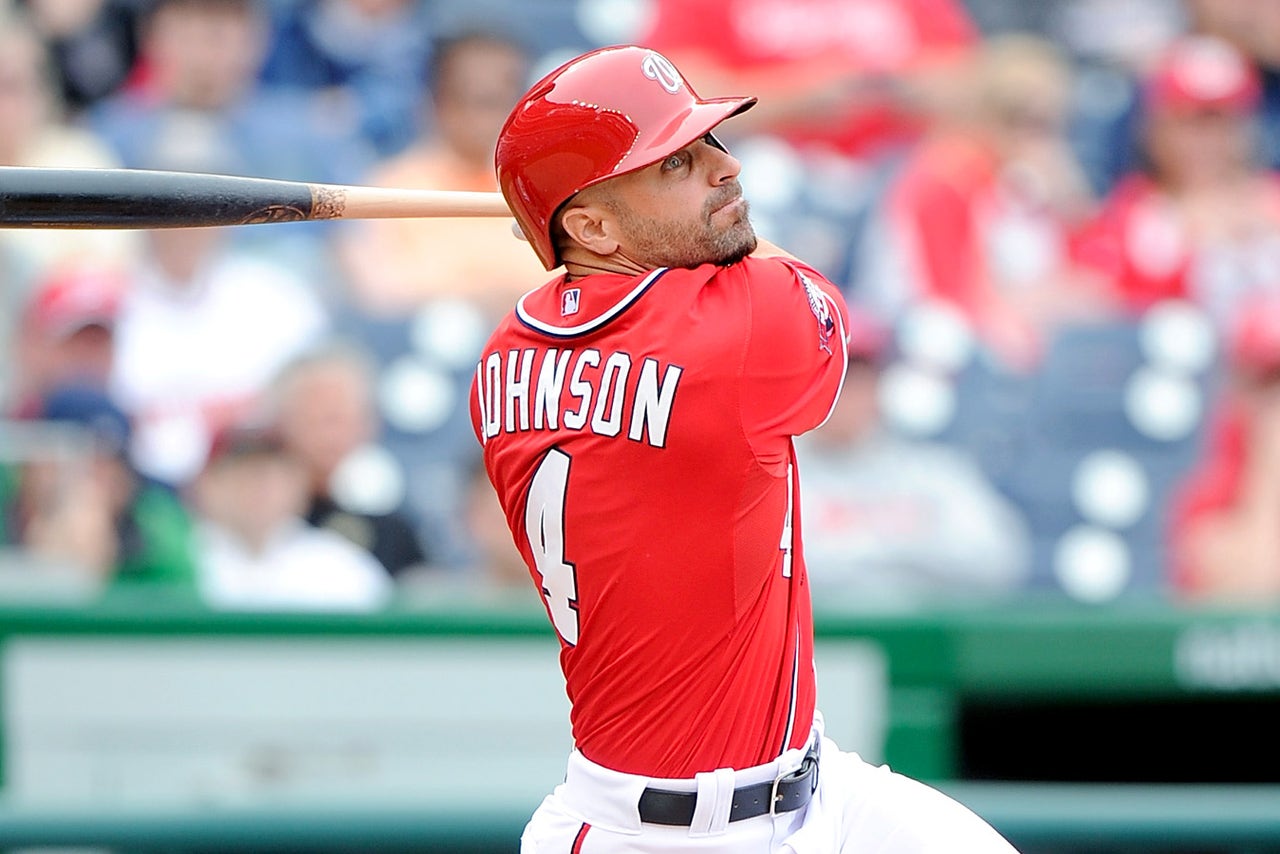 Reed Johnson is still months away from returning to the Washington Nationals, but he is on the mend and slowly get back into the swing of things.
The Washington Post reports that Johnson, who had surgery in May on his left foot, is now hitting and throwing, and has begun to jog as well.
The 38-year-old outfielder and pinch hitter hopes to gradually transition into running on his surgically repaired foot, and hopes to return to the Nationals sometime in September.
Johnson received 18 at-bats this season, mostly in pinch-hitting situations, before injuring his foot.
However, he's still making use of his time with his new team, which acquired him late in spring training, by taking on a mentorship role while he's on the disabled list.
"If you can kind of help a player sharing your struggles or what you've done, whether it's recently or two years ago what you did to get you out of one of the worst slumps you've ever been in — just kind of reassure him," Johnson said. "Everybody knows it. You just have to be reminded of it sometimes. It's good to have guys who have been through the fight, like [Jayson] Werth and [Ryan Zimmerman]. A lot of time, a lot of at bats, a lot of hits, lot of years when they started off slow and were able to dig themselves out of holes. So I think it's good for younger players to be able to go to guys like that."
Johnson, who has played on six different teams in his 13-year career is putting his veteran experience into action by helping his teammates both from a baseball and a personal standpoint.
"I do a lot of studying on pitchers, as well, so if anyone ever comes to me in that situation, I can kind of reassure the scouting report, that's the right approach to take against a pitcher like that," Johnson said. "Guys that are going through struggles as well, I think I can really help. I've been through a lot; I've seen a lot. I've been an everyday player, I've been a platoon player, I've been a strictly bench player, so I've been through a lot of those situations."
(h/t Washington Post)
---
---