David Price
David Price
Red Sox hope Price is right vs. Blue Jays (May 27, 2018)
Published
May. 27, 2018 8:18 p.m. ET
BOSTON -- David Price finished the 2015 season by going 9-1 in 11 starts for the Toronto Blue Jays.
But the left-hander has spent the rest of his career tormenting baseball's only north of the border team.
Price, who faces the Blue Jays and Aaron Sanchez in the opener of a three-game series on Monday at Fenway Park, is 18-3 with a 2.43 ERA in 27 games, 26 of them starts, against Toronto.
He comes into this game on a roll, pitching to a 2.21 ERA in his last three starts, yielding 13 hits and striking out 23 in 20 1/3 innings. He goes for his second win of the season over the Blue Jays, who are coming off JA Happ's outstanding outing in Sunday's 5-3 win over the Phillies in Philadelphia.
The Red Sox lost 7-1 to the Atlanta Braves on Sunday at Fenway and their lead in the American League East over the New York Yankees is back down to one game.
They played Sunday without late scratch Mookie Betts, out with tightness in his left side, and it didn't sound like he will play Monday, either.
"Felt tightness in his side right before the game," Boston manager Alex Cora said after Sunday's game. "So obviously we have to take care of him. As you know, when it's something like this, probably he won't play tomorrow just to make sure everything is fine and we'll go from there."
Chris Sale had a rare poor outing Sunday, dropping to 5-2 by allowing six runs, all earned. Price (4-4) now tries to help the Red Sox avoid consecutive losses for the fifth time this season.
Sanchez is dealing with wildness problems. He is walking a career-worst 5.5 men per nine innings and is third in the major leagues with 34 walks.
He is 2-4 with a 4.07 ERA coming into this outing and winless in four May starts. He did throw five scoreless innings in his last start Wednesday against the Los Angeles Angels but walked five.
Against Boston, the right-hander is 4-2 with a 3.66 ERA in 17 games (nine starts) lifetime against the Red Sox. He is 3-1 with a 2.77 ERA in seven games (four starts) at Fenway.
He has no decisions against Boston twice already this season, working 11 innings and yielding four earned runs and striking out 12.
Happ, who came up with the Phillies and was on their World Series winner in 2008, beat them again Sunday, improving to 5-0 with a 1.45 ERA lifetime against Philadelphia and giving the struggling Jays their first series win since April 30-May 2.
"I certainly like to pitch well coming back there, but I don't specifically know why (those numbers are so good)," Happ said.
The Jays (25-28) have dreadful numbers against Price.
Devon Travis is 5-for-12 (.417) and Giovanny Urshela 3-for-8 (.375), but Kevin Pillar is 2-for-17 (.118), Russell Martin 5-for-28 (.179), Josh Donaldson 4-for-21 (.190), Curtis Granderson 10-for-51 (.196) and Justin Smoak and Yangervis Solarte both 3-for-14 (.214).
For the Red Sox (36-17) J.D. Martinez and Jackie Bradley Jr. are both 4-for-13 (.308) against Sanchez, but Blake Swihart is 0-for-6, Andrew Benintendi 1-for-7 (.143), Eduardo Nunez 2-for-11 (.182) and Xander Bogaerts 5-for-25 (.200).
The Red Sox won their third straight series and are 13-4-0 in series this year, 19-6-0 in their last 25 sets dating to last year.
This is Toronto's first of three Fenway series this season. Boston won four of six in its first two visits to Toronto.
---
---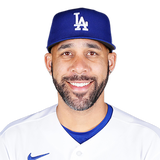 Get more from David Price
Follow your favorites to get information about games, news and more
---