Major League Baseball
Major League Baseball
Rangers 5, White Sox 0
Published
Apr. 9, 2012 5:12 a.m. ET

Matt Harrison had barely settled on the bench after getting out of a jam to complete six scoreless innings for the Texas Rangers when Josh Hamilton quickly got the left-hander back on his feet.
Hamilton's first homer of the season was a 441-foot blast that landed in the second deck of seats high above the Rangers bullpen in right-center field, and the most impressive of three homers Texas hit in a 5-0 victory over the Chicago White Sox on Sunday night.
''It's amazing, no matter how many times you see it,'' Harrison said. ''You keep waiting for him to hit one out of the stadium. He has unbelievable power, and he plays great defense.''
Along with several teammates, Harrison jumped up and watched in awe when Hamilton led off the sixth inning against Gavin Floyd (0-1). The ball that kept rising and landed several rows deep.
''He got through that baby like he hits them off me during BP,'' manager Ron Washington said.
Hamilton, who was 2 for 4 and scored twice, also had a pair of nifty inning-ending defensive plays.
Adrian Beltre and David Murphy also homered for the Rangers, who took two of three in the opening weekend series against the Chicago team playing its first games under new manager Robin Ventura.
Harrison (1-0), a 14-game winner last season who had a 1.69 ERA in four Cactus League starts this spring, struck out three and walked two while giving up four hits in six innings.
Mark Lowe, Robbie Ross and Koji Uehara each worked a scoreless inning of relief.
With two runners in the top of the sixth, Harrison struck out A.J. Pierzynski just before Hamilton's blast.
''It wasn't a night for the ball to really jump,'' Hamilton insisted. ''I knew it was probably gone when I hit it, but I didn't realize or didn't know where it landed until I saw the replay.''
After Murphy pulled a ball into that second deck in the third, closer to the line for a 396-foot shot and a 1-0 lead, Harrison gave up a leadoff double to Gordon Beckham in the top of the fourth.
But with one out, Harrison reacted to Paul Konerko's comebacker by reaching down between his legs to grab the ball and then catch Beckham off third base.
''The biggest key in the game,'' Harrison said. ''I kind of stuck my glove down there and the ball went in it.''
In the bottom of that inning, Hamilton had a leadoff single before Beltre's two-run shot landed in the Rangers bullpen for a 3-0 lead.
Hamilton made a diving catch in the left-center gap on a slicing flyball hit by Alejandro De Aza in the seventh. He ended the second when he reached out on the run to stab a liner by Pierzynski in the right-center gap before tumbling to the ground.
''It's one of those things where you're running as fast as you possibly can and it don't seem like you're making any ground up,'' Hamilton said. ''The ball just continues to move away from you, and fortunately, the last minute, I felt like Murph (the left fielder) was not in the area and I could take a good dive for it without any kind of collision going on, so I did.''
Floyd, 0-3 in his final five starts last season, struck out three and walked two. He allowed only one earned run over 14 innings in two games last year against the Rangers, who this time got five runs (four earned) in 5 2-3 innings against the right-hander.
''Harrison pitched great. It's one of those nights where you just tip your hat to him,'' Ventura said. ''He pitched great and they maximized everything they got off of Gavin. Five runs on six hits, they have that kind of power and you just go on to play another day.''
The White Sox have three games in Cleveland before their home opener Friday against Detroit.
Texas opens a four-game series at home Monday night against AL West rival Seattle, with 25-year-old Yu Darvish making his much-anticipated major league debut. The right-hander, who signed a five-year deal with the Rangers this winter, was 93-38 with a 1.99 ERA in 167 games the past seven seasons in Japan's Pacific League.
NOTES: Harrison threw 25 of 30 pitches the first two innings for strikes. That included 11 pitches to Pierzynski. ... Two relievers made their major league debuts, Nate Jones for Chicago and Ross. Both walked their first batter. Jones, like Ross, worked a scoreless inning. ... LHP Chris Sale will make his first major league start Monday for the White Sox. His first 79 appearances were as a reliever. ... Mike Napoli will catch Darvish's first start. Manager Ron Washington doesn't plan to have a designated catcher for Darvish, who hasn't indicated he wants or needs a specific catcher. Yorvit Torrealba caught Harrison on Sunday night.
---
---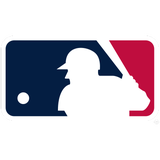 Get more from Major League Baseball
Follow your favorites to get information about games, news and more
---