Major League Baseball
Major League Baseball
Rangers 1, Rays 0
Published
Aug. 29, 2012 5:07 a.m. ET

Yu Darvish finally feels like he's just pitching for the Texas Rangers.
Forget the outside pressure of trying to impress everybody else. The big right-hander is starting to look again like the star on the mound he was in Japan before coming to the major leagues this season.
''He was trying to impress a ton of people,'' Texas manager Ron Washington said. ''And I think right now, the only thing he's concerned about is impressing Yu Darvish. And once he does that, he impresses everyone else.''
Darvish struck out 10 over seven innings for the AL West-leading Rangers to win a 1-0 pitchers' duel against James Shields and the Tampa Bay Rays on Tuesday night.
Ian Kinsler homered to give Texas enough against the suddenly sliding Rays, who have lost four straight.
Darvish (13-9) has a majors-best eight 10-strikeout games. The only Ranger with more in a season was Nolan Ryan, the hard-throwing Hall of Famer who is now the team's president and watched from the first row. Ryan had 18 such games in 1989.
''As my manager said, that's exactly what I'm doing right now, is just focusing on pitching, competing against the hitters,'' Darvish said through his interpreter. ''I'm not worried about the outside stuff, or even giving up walks. I'm just pitching right now.''
Though he allowed six hits and walked two, and the Rays had runners on base against him each of the first five innings, Darvish never gave in. His only longer scoreless outing for Texas was 8 1-3 innings against the New York Yankees in April.
''He threw a lot of strikes, threw every pitch in the book I've ever seen,'' Rays second baseman Ryan Roberts said. ''He threw, I don't know 90 miles an hour and it was dropping. I don't know what it was, but he was throwing that and everybody was swinging at it in the dirt. And if you lay off of it, he throws the fastball down.''
It was the Rays' fourth 1-0 loss this season - all in their last 22 games this month.
Shields (12-8) allowed only three hits over his seven innings, including Kinsler's homer leading off the fourth. The Rays right-hander struck out eight, walked two and hit a batter.
Texas skipped Darvish's scheduled start last Thursday because of tightness in his right quadriceps. But he threw two bullpen sessions since then and showed no ill effects facing the Rays for the first time and throwing 110 pitches.
''I know James Shields is a very good pitcher, and he's been pitching very well,'' Darvish said. ''But I didn't try to think that I was pitching against him or the fact that he was pitching well, or the tie score in the game. I was just focusing on making each pitch.''
Joe Nathan struck out all three batters he faced in the ninth to convert his 25th consecutive save opportunity, matching the Rangers team record while wrapping up the team's 10th shutout this season. Nathan has retired the last 14 batters he has faced.
Mike Adams took over for Darvish to start the eighth. With a runner at second, first baseman Mitch Moreland went to his knees while snagging Ben Zobrist's hopper near the line, spun around to his feet and then sprinted to first for the inning-ending out.
Shields, who was 4-0 his previous five starts, faced the minimum through the first three innings. He walked David Murphy leading off the third, but promptly picked him off base.
Kinsler pulled a full-count pitch into the seats in left to start the fourth, his 16th homer of the season. No other runner got past second base against Shields.
Sam Fuld, who wasn't even in the Rays' starting lineup, had three of their four hits. He took over in right field in the second inning for Matt Joyce, who left the game with a left forearm strain.
Twice in the first five innings, the Rays had their first two hitters on base before struggling slugger Carlos Pena struck out.
After Roberts' one-out infield single in the fourth loaded the bases, Jose Lobaton grounded to Moreland, who started a double play that was completed with Darvish taking the relay throw at first from shortstop Elvis Andrus.
''Yu was searching for the bag, but he did get it,'' Washington said. ''That shows athleticism right there.''
Tampa Bay has been held scoreless eight times this season. That includes five shutout losses in August, when the Rays are 16-9 overall.
''The pain factor is closer to a 10, when you get shut out 1-0,'' Rays manager Joe Maddon said. ''We've had the displeasure of experiencing that often in the recent past, but I know one thing about our guys, we're going to show up tomorrow.''
Notes: It was the 12th 1-0 game at Rangers Ballpark, which opened in 1994. There have been three this season, all Texas victories. ... John Wetteland converted 25 consecutive save chances for the Rangers from July 1997-May 1998. ... Nathan's career best is 27 straight for Minnesota in 2004, setting a Twins record. ... Darvish had been tied for the most 10-strikeout games for Rangers rookies, matching the seven by Jim Bibby in 1973.
---
---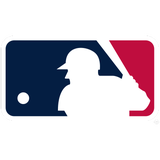 Get more from Major League Baseball
Follow your favorites to get information about games, news and more
---