Major League Baseball
Major League Baseball
Pirates plan to be careful with Maholm this season
Published
Feb. 21, 2010 8:19 p.m. ET

The Pittsburgh Pirates plan to be more careful with pitcher Paul Maholm this season.
Maholm went 8-9 with a 4.44 ERA last year, not what the Pirates expected from their ace.
But there were times, pitching coach Joe Kerrigan said, when Maholm insisted on taking his regular turn in the rotation despite a sore left knee and illness. Kerrigan went along, and Maholm paid the price with awful outings.
``This guy pitched with a whole bunch of injuries last year,'' Kerrigan said. ``Some of it was our fault. There were a couple of times when we shouldn't have let him pitch with that knee.''
``But he'll convince you - he'll lie to you. He's a real good liar. We're going to have to be more forceful, I think, if we see that knee swell up a little bit. We've got to be smarter. We've got to be stubborn about it,'' he said.
Maholm dodged questions about his health last season, even after being spotted wearing a knee brace before a handful of starts. Even now, he insists the injury was not serious enough to prevent him from pitching.
``There were games when I shouldn't have gone out there and I pitched badly,'' Maholm said. ``But there also were games when I shouldn't have gone out there and I pitched great. I would do it again, because I expect to pitch every fifth day.''
Maholm, who signed a three-year, $14.5 million contract before the 2009 season, is the highest-paid pitcher on the team. He picked up victories in three of his first four starts last year, but began fading in May.
Maholm's knee pain comes and goes, a byproduct of past surgeries. He said the swelling finally cleared up after the All-Star break, when he went 10 days between outings.
``He got the knee fine, then he got sick,'' Kerrigan said. ``He had the flu and tried to pitch in Minnesota. He was ashen white, I remember, but he insisted on pitching. He had lots of weakness from that for a couple of weeks.''
The Twins torched for Maholm eight runs in five-plus innings. He allowed a career-high 14 hits in an 8-2 loss.
Over the next month, the normally reliable Maholm was wildly inconsistent. He alternated blowout losses and wins, then was outstanding in a mid-July matchup against San Francisco Giants ace Tim Lincecum.
``It was tough, but at the end of the year I finished healthy and started pitching like I know how,'' Maholm said. ``I know I had other stuff going on all season, but I started out great for six weeks. I finished up strong. I just need to stay consistent for 6-7 months.''
Maholm started the Pirates' opener last year. Manager John Russell said Sunday he is not ready to announce an opening day starter this season.
NOTES: OF Jonathan Van Every, a non-roster invitee, checked in Sunday to Pirate City but did not work out. That leaves five players who have not yet arrived: Andrew McCutchen, Lastings Milledge, Ronny Cedeno, Argenis Diaz and Gorkys Hernandez. ... The Pirates' first full-squad workout is Tuesday.
---
---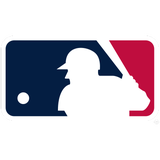 Get more from Major League Baseball
Follow your favorites to get information about games, news and more
---