Major League Baseball
Major League Baseball
Pirates-Orioles Preview
Published
Apr. 30, 2014 7:51 p.m. ET

Rain is playing havoc on Manny Machado's season debut for the Baltimore Orioles.
Machado was poised to be activated from the 15-day disabled list before Tuesday's game against the visiting Pittsburgh Pirates was postponed. The teams also didn't play Wednesday because of bad weather, and they'll look to finally complete the two-game series with a single-admission doubleheader Thursday.
The 2013 All-Star third baseman hasn't played for Baltimore (12-12) since undergoing left knee surgery in October.
After a rehabilitation assignment that consisted of playing three games for Class A Frederick, Machado was convinced he's ready to compete again at the major league level.
''The last couple days definitely helped,'' he said Tuesday. ''I felt ready a couple days ago. ... It was just a matter of getting the repetitions. I feel good. That's the main thing. I feel great. My body feels good, everything feels good. I'm just excited to be up here.''
The 21-year-old Machado hit .283 with 14 homers, 71 RBIs and 51 doubles last year, his first full season in the majors.
''I'm ready to play baseball. I'm going to go out there and make whatever play comes my way,'' he said. ''I made a couple of nice plays in the lower levels, and I feel good defensively. I feel great (there). I'm not concerned about anything.''
His first test will come against the Pirates, who had a major league-best 15-5 interleague record in 2013. That included a nine-game road win streak to close the season against AL opponents.
Pittsburgh (10-16) has yet to play outside the NL Central as it opens a five-game interleague stretch. The Pirates haven't fared well, losing eight of 10 following Sunday's 7-0 defeat at St. Louis.
"I don't know if I've ever been involved in something like this before," manager Clint Hurdle told the Pirates' official website. "We don't make up the schedule, just play it."
Pittsburgh dominated AL teams in 2013 thanks to its pitching. The Pirates' 2.23 interleague ERA ranked second in the majors and their .199 opponents' batting average ranked first.
The Pirates have been let down this year by a starting staff that owns baseball's worst record at 3-13, including 1-8 with a 4.68 ERA in the last 14 games.
Baltimore, meanwhile, has seen its fortune at the plate at home reversed this season. The Orioles averaged 4.7 runs at home a year ago for baseball's fourth-best mark but are at a major league-worst 2.6 this year, totaling six runs in losing two of three to Kansas City last weekend.
"It's one of those things you can't really know why what's going on but hopefully the next series we come up and score some runs for the pitchers," said Nelson Cruz, whose two-run homer in Sunday's 9-3 loss gave him 18 RBIs in the last 10 games.
Slugger Chris Davis was placed on the disabled list over the weekend with a strained left oblique. Davis led all AL players with a .427 interleague average last year.
"There are going to be injuries - that's why you have a 40-man roster," center fielder Adam Jones told the Orioles' official website. "That's why you have guys in the minor leagues. Now, you have guys that are backups. You never know what could happen."
Jones is batting .186 at home, Cruz is at .189 and Jonathan Schoop .179.
Those hitters will try to add to the woes of Pirates Game 1 starter Charlie Morton (0-3, 4.35 ERA), who is 0-5 with a 4.16 ERA in his last 11 outings, including one in the postseason. The right-hander lost his lone start against Baltimore in 2011.
Morton dropped his third straight start April 23 when he gave up four runs in six innings and matched a career worst with five walks in a 5-2 defeat to Cincinnati.
He'll be opposed by Bud Norris (1-2, 4.44), who is coming off his first win after giving up three runs over six innings in an 11-4 victory at Toronto last Thursday.
Norris is 4-5 with a 3.48 ERA in 10 starts against the Pirates. Neil Walker is 9 for 21 with a homer and a double in their matchups.
Chris Tillman (3-1, 3.38) gets the ball in the nightcap for his first appearance against Pittsburgh. Tillman has a 0.69 ERA at home compared to 5.21 on the road.
The right-hander seeks a third straight victory after being fortunate to beat the Blue Jays on April 23, giving up seven runs over 5 2-3 innings in a 10-8 win.
Brandon Cumpton gets his second start of the season for Pittsburgh in the second game. The right-hander made his 2014 debut last Thursday at home against Cincinnati, allowing two runs and four hits in seven innings of a 2-1 loss.
The Orioles have won seven of 12 interleague meetings with the Pirates, going 5-1 at home.
---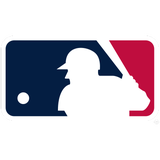 Get more from Major League Baseball
Follow your favorites to get information about games, news and more
---