Major League Baseball
Major League Baseball
Phillies 5, Braves 4
Published
Jul. 6, 2013 3:57 a.m. ET

A strong offense and a solid bullpen performance helped Cliff Lee overcome his worst start in two months.
Humberto Quintero and Ryan Howard hit home runs to give Lee a five-run cushion, and the Philadelphia Phillies held on for a 5-4 victory over the Atlanta Braves on Friday night.
Dan Uggla hit a three-run shot, and the Braves snapped Lee's streak of 11 straight games pitching at least seven innings and allowing three earned runs or less.
But Lee (10-2) still won his eighth straight decision. He allowed four runs and eight hits in 6 1-3 innings.
''It was hot, but I felt I could continue to pitch,'' Lee said.
He didn't have to. The bullpen bailed him out.
J.C. Ramirez and Antonio Bastardo combined for five outs. Jonathan Papelbon finished for his 18th save in 22 tries.
Right fielder John Mayberry Jr. helped Papelbon with a sliding catch on Brian McCann's sinking liner for the second out.
''I felt he was spent. He perspired a lot,'' Phillies manager Charlie Manuel said of Lee. ''It happens sometimes to guys who can go deep and finish games.''
Paul Maholm (9-7) gave up five runs - four earned - and nine hits in six innings. Tim Hudson was scheduled to start for the Braves, but he was pushed back one day because of a stiff neck.
Desperate to avoid falling further behind in the NL East standings, the Phillies (42-45) opened an important 10-game homestand before the All-Star break looking to gain ground. The first seven games are against the two teams above them in the division.
''The only way to definitely gain ground on teams ahead of you is to beat them,'' Lee said. ''We have to win this series and as many games as we can heading into the All-Star break.''
The division-leading Braves have lost three in a row. The Phillies have won three of four, including two of three at major league-leading Pittsburgh. Fifteen of Philadelphia's last 75 games are against the Braves.
Lee cruised into the seventh inning with a four-hitter before running into trouble. Lee hit Freddie Freeman, and Chris Johnson followed with a single. Uggla then hit a drive to left-center to get the Braves within 5-3.
''I threw five straight changeups,'' Lee said. ''I tried to come up and in with a fastball. It was up, but not in.''
After Lee gave up a one-out double to McCann, pinch-hitter Reed Johnson singled to chase him. Ramirez came in and allowed a sacrifice fly to Andrelton Simmons that cut it to 5-4.
Quintero drove an opposite-field shot out to right to make it 3-0 in the second. A Braves fan dropped the ball back onto the field, and Quintero stopped at second before being awarded the homer. The ruling was upheld after the umpires looked at a video replay.
''It feels good to get this win,'' Quintero said. ''We have to win the series.''
Howard connected in the third, hitting a towering shot way out to right-center for his 11th homer.
Quintero's RBI double drove in Delmon Young for a 5-0 lead in the sixth.
Braves catcher Gerald Laird was ejected by plate umpire Angel Hernandez after getting called out on a pitch that appeared high and outside in the third. Laird was tossed after shouting an expletive as he walked toward the dugout. He turned around and ran at Hernandez, going nose-to-nose in a heated exchange while manager Fredi Gonzalez tried to calm him. Gonzalez also was ejected.
''The catcher threw the ball back to the pitcher,'' Gonzalez said. ''(Laird) was saying even the Phillies catcher knew it was a ball.''
A throwing error by first baseman Freeman gave the Phillies a 1-0 lead in the first.
NOTES: Lee is 11-2 in last 14 starts against NL East opponents. ... The Phillies are 8-14 vs. Atlanta since 2012. ... Braves C Evan Gattis was cleared to start having a catch. Gattis has been sidelined with a strained right oblique. ... RHP Luis Ayala returned to Atlanta's bullpen for the first time since being diagnosed with an anxiety disorder in late April. ... Hudson (4-7, 4.22) goes against Kyle Kendrick (7-5, 3.59) Saturday night. Hudson is 0-6 with a 4.50 ERA in 10 starts since his last win on May 5.
---
---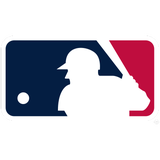 Get more from Major League Baseball
Follow your favorites to get information about games, news and more
---