Major League Baseball
Major League Baseball
Petit's clutch relief carries Giants bullpen again
Published
Oct. 26, 2014 12:51 a.m. ET

SAN FRANCISCO (AP) Yusmeiro Petit bounced off the mound pumping his fists and shouting ''Let's go!''
The right-hander from Venezuela certainly has found his swagger this October as a lights-out long man who delivers in the clutch game after game, inning after inning.
He did it again Saturday night for the San Francisco Giants, pitching three scoreless innings of relief against the Kansas City Royals in an 11-4 victory that tied the World Series at two games apiece.
Petit came oh-so-close to throwing a perfect game in 2013 - now he's a perfect 3-0 this postseason. He entered in the fourth inning of Game 4 with the Giants trailing 4-2 and held Kansas City in check while his teammates rallied.
''I know my job is very important because I have to hold them and allow our hitters to come back,'' Petit said. ''In every round I feel more and more confident.''
The unsung star of the San Francisco pitching staff keeps adding memorable moments to a breakout season that's made him one of the game's most versatile arms.
Even if much of the baseball world might struggle to pronounce his first and last name (use-MARE-o peh-TEET), he's sure making a name for himself this month.
Ryan Vogelsong's short night meant a long one for the San Francisco bullpen. And it worked out fine, thanks to another gutsy performance by Petit and his fellow relievers.
Petit has thrown 12 scoreless innings of relief over three postseason outings this year. He has allowed four hits and struck out 13.
Pretty dominant numbers for a pitcher who was left out of the playoff rotation.
This is the same guy who already set a major league record this season by retiring 46 consecutive batters over eight appearances, six in relief, from July 22 to Aug. 28.
Moved into the rotation in late August to replace struggling right-hander Tim Lincecum, the 29-year-old Petit has dazzled almost every time he has taken the mound in his first postseason.
Petit showed signs of this a year ago, when he carried a bid for a perfect game into the ninth inning against Arizona before allowing a two-out single on Sept. 6, 2013.
''He's a guy who was not a lot of expectations when he came onto the team a couple years ago,'' Giants CEO Larry Baer said. ''He exemplifies the heart of the team. He has his role. He never complains about not starting or anything. He just takes the ball and performs in a heartfelt way.''
On Saturday, Petit allowed two hits and struck out a pair of Royals. Well after the game ended, he returned to the field to snap a few photos.
''Petit comes in and does what he always does,'' Vogelsong said.
Petit became the first relief pitcher to win three games in one postseason while going at least three innings in each appearance and not allowing a run.
He even came through at the plate with a surprising single, making him the first Giants reliever with a hit in the World Series since Slick Castleman in 1936, according to STATS.
In all, the Giants got three singles, a run and a walk out of the No. 9 spot in their order.
On a pitching staff with stars like Madison Bumgarner, Jake Peavy and Tim Hudson, Petit has more than hung tough each time manager Bruce Bochy calls his number.
Giants closer Santiago Casilla jokes with Petit about teaching him how to better his fastball.
''We joke: `How do you throw your fastball down and away? I want to do that, too,''' Casilla said. ''He's unbelievable.''
Petit entered in the 12th inning of a 2-1, 18-inning win at Washington in Game 2 of the NL Division Series and threw six shutout innings, allowing one hit and striking out seven for the win.
''That game in Washington gave me a lot of confidence. It was a difficult situation, but I did it,'' he said.
Petit pitched three more scoreless innings out of the bullpen to win Game 4 of the NLCS against the Cardinals.
And while Bochy might have let Vogelsong's short leash run a bit too long Saturday night, Petit's brilliance on the big stage made it a moot point.
''You can't overstate how important he's been to us,'' catcher Buster Posey said. ''He's expected to go in and pitch three, four, five innings, sometimes less. You don't know when it's going to be. He's got to be ready every game. For him to stay sharp, if he can be a stopper out of the `pen, he's been that for us.''
---
---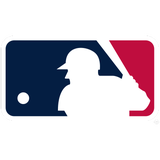 Get more from Major League Baseball
Follow your favorites to get information about games, news and more
---