Major League Baseball
Major League Baseball
Peavy also was pursued by Cardinals
Published
Oct. 26, 2013 1:00 a.m. ET

Jake Peavy could have been starting Game 3 of the World Series for the home team.
Dealt from the Chicago White Sox to the Boston Red Sox as part of a three-team trade in July, Peavy was being pursued by the St. Louis Cardinals last summer.
''I know it was a pretty serious conversation I guess they were having in St. Louis,'' he said Friday. ''I would have been excited to come to St. Louis. It's a place I dearly love and enjoyed playing in any time through here.''
With the Series tied at a game apiece, the 2007 NL Cy Young Award winner will start for Boston on Saturday night in his Series debut at age 32. Joe Kelly takes the mound for the Cardinals.
Back in the playoffs for the first time in seven years, Peavy went 12-5 during the regular season and then pitched well but didn't get a decision in Game 4 of the division series. He allowed one run in 5 2/3 innings during a 3-1 win at Tampa Bay, and then was hit hard in the Game 4 championship series defeat at Detroit, giving up seven runs in three innings.
He maintained ''just a small, small adjustment'' was the only thing he needed to do to get ready for the Cards.
''There's absolutely no excuses tomorrow night. This is what I've lived for my whole life,'' he said. ''I'm as prepared as I'll ever be, physically, mentally.''
Excited about his first Series start, he brought sons Jacob Edward and Wyatt to the Busch Stadium interview room on Friday. Queried about their favorite players, they both said dad first, followed by Jacoby Ellsbury for Wyatt and Jonny Gomes for Jacob.
''They've got good taste,'' dad said.
With the Series shifting to the National League ballpark, Peavy was looking forward to bunting or being involved in a hit-and-run.
He might be a .173 career hitter during the regular season, but he does have a pair of home runs - both in July 2006, against Philadelphia's Scott Mathieson and the Los Angeles Dodgers' Brad Penny.
Peavy spent his first 7 1/2 seasons with San Diego.
''I love the National League-style of game,'' he said, ''and feeling like a true baseball player, as opposed to how we are as a pitcher in the American League.''
Clay Buchholz, slowed by a shoulder issue, is slated to start Game 4 for the Red Sox on Sunday against Lance Lynn. Buchholz threw from about 100 feet on flat ground Friday.
Game 5 Monday will feature a rematch of the opener, when Jon Lester defeated St. Louis ace Adam Wainwright.
But first, Game 3. Peavy already sounded amped up for his start.
''Let's not sugarcoat anything, this is the biggest game up until this point in time that I've ever pitched. We'd be silly to sit here and say otherwise,'' Peavy said. ''To go out in a World Series game and have a chance to sway the odds, the favor, in your direction, on the road, with a team that's got some momentum with a big win at our place, of course. I think this is the biggest start in my career.''
---
---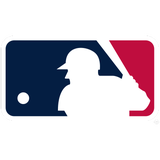 Get more from Major League Baseball
Follow your favorites to get information about games, news and more
---