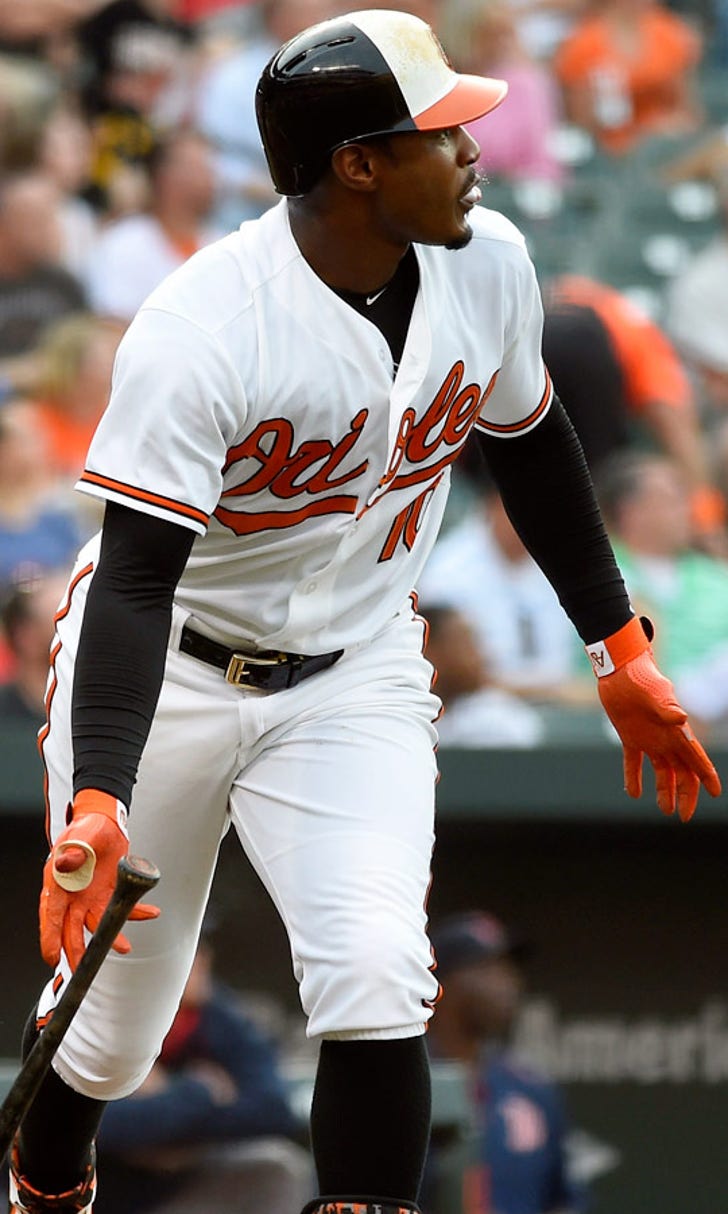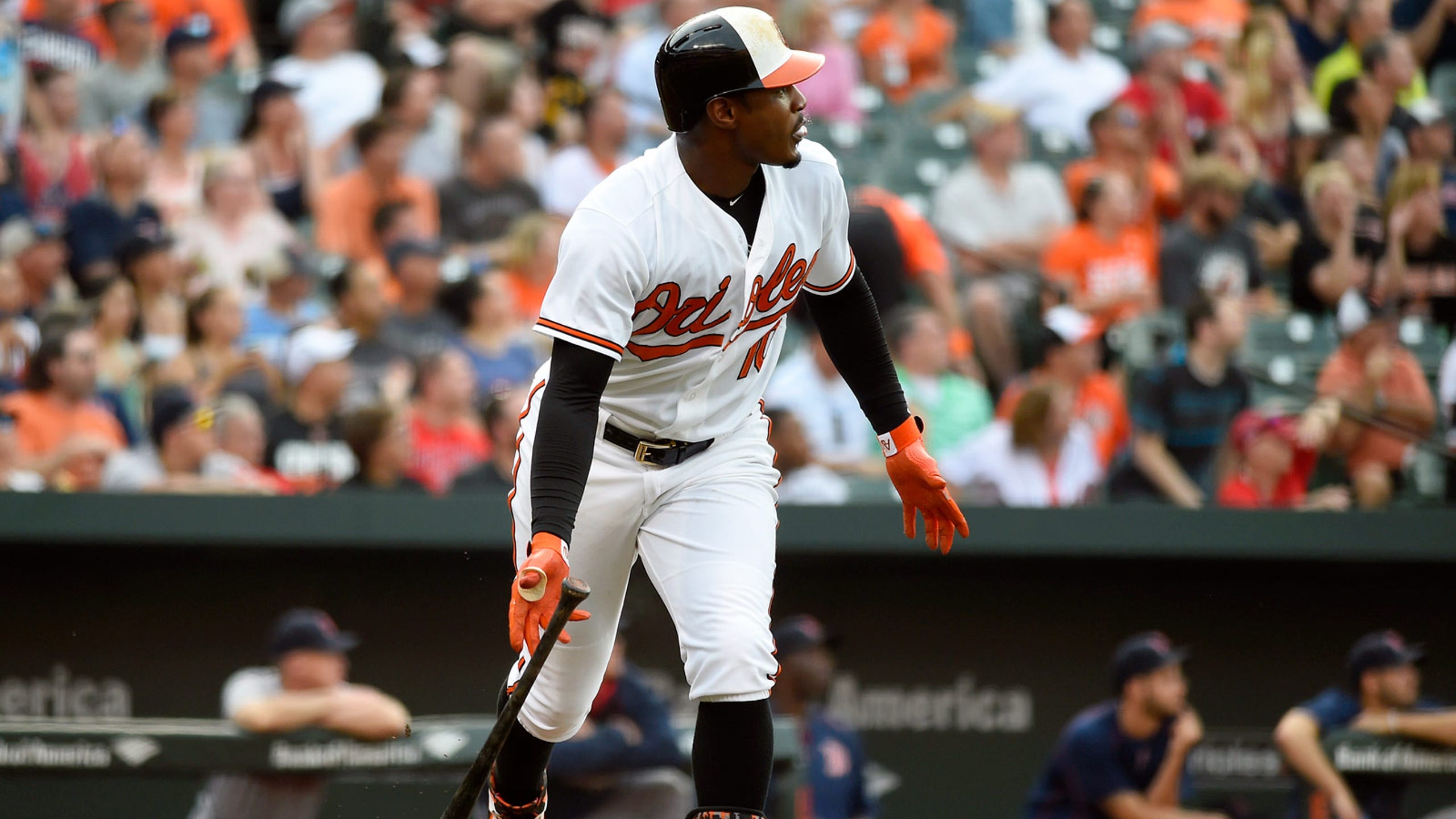 Orioles hit 3 HRs to power past Red Sox, complete sweep
BY foxsports • June 11, 2015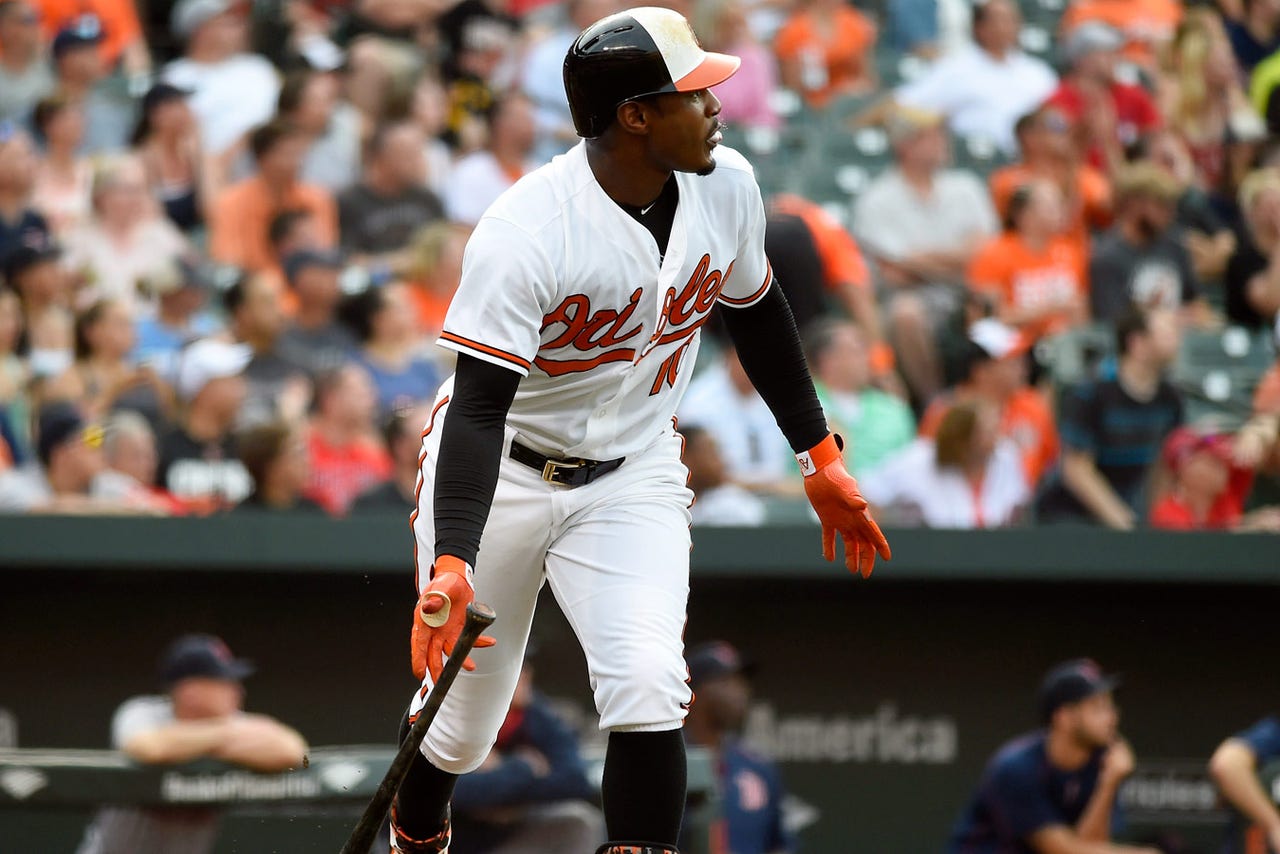 The Baltimore Orioles entered this week with the opportunity to change the landscape in the AL East.
After dropping the Boston Red Sox into last place with a three-game sweep, the Orioles shifted their attention toward knocking the New Yankees out of first.
Adam Jones hit the first of three home runs off Wade Miley, and Baltimore beat Boston 6-5 Thursday night for their season-high fourth straight victory.
Nolan Reimold and Manny Machado also homered for the Orioles, who squeezed out a pair of one-run victories in their first sweep of the season. Baltimore has won six of seven, which may -- or may not -- be a factor when the Yankees come to town Friday for a three-game series.
"We have momentum until we leave the locker room and get back here tomorrow," manager Buck Showalter said.
Machado chose to adopt a more upbeat approach.
"Getting this little roll on, playing good baseball, it's just the main thing as long as you get in a little groove," he said. "It's a long season ahead of us, but hopefully we keep riding this wave."
Miley (5-6) allowed five runs and nine hits over four innings. After finishing the fourth, the left-hander engaged in a heated exchange with manager John Farrell in the dugout. Still screaming, Miley walked into the tunnel with Farrell in pursuit.
"You work four days for your start -- he didn't want to come out of the game. That's his competitive spirit coming through," Farrell said. "I fully respect that. I thought he had good stuff overall, but where we were in the game I thought we needed a change in contrast, change of style, so we made a move."
Miley said: "When you pitch every five days, you get an opportunity (and) you want it to last as long as possible. It stings a little bit, but that's part of the game."
Asked if the two had settled their differences, Miley said, "We're all men in here. I'm competing on my end, he's competing on his end. It's over."
David Ortiz hit his seventh home run and Pablo Sandoval had two RBIs for Boston, which dropped seven games under .500 (27-34) to match its low point of the season.
Although the eighth-inning solo shot by Ortiz went for naught, it ended his run of 69 at-bats without a home run.
Chris Tillman (4-7) gave up four runs in 5 2-3 innings to improve his career record against the Red Sox to 9-3.
After Chaz Roe yielded a solo shot to Ortiz that made it 6-5, Zach Britton worked the ninth for his 17th save.
Baltimore was celebrating the victory when a replay overturned the apparent third out on a close play at first base. Undaunted, Britton struck out Dustin Pedroia to end it.
The Orioles executed several defensive gems on Wednesday night and continued the trend in the first inning of this one. Reimold chased down a liner to make a running catch near the left-field wall, and Machado snared a sharp grounder to third before making the throw from the outfield grass.
Jones hit his 10th home run in the bottom half, and Steve Pearce added an RBI single in the Baltimore second.
Reimold led off the third with his first homer since last August. Jones followed with a double and Delmon Young singled past the drawn-up infield for a 4-0 lead.
Tillman retired the first nine Boston batters before the Red Sox loaded the bases with no outs in the fourth. After Mike Napoli delivered a sacrifice fly, Sandoval doubled in two runs.
Machado connected in the bottom half to make it 5-3.
GOING DEEP
Red Sox: Ortiz's HR was No. 473 of his 17-year career and tied him with Carlos Delgado for 31st place on the career home run list. Ortiz has five homers over his last six games at Camden Yards.
Orioles: Reimold, who was signed to a minor league contract in February, was recalled on Tuesday. The homer was his first as an Oriole since July 10, 2013.
TRAINERS ROOM
Red Sox: OF Shane Victorino, who went on the DL May 24 with a left calf strain, is "getting closer" to beginning a rehab assignment, Farrell said.
Orioles: RHP Miguel Gonzalez was placed on the DL with a strained right groin.
ON DECK
Red Sox: Boston returns home to face the Toronto Blue Jays on Friday night. Joe Kelly (2-4) starts for the Red Sox, who are 15-14 at Fenway Park and 12-20 on the road.
Orioles: Ubaldo Jimenez (3-3) takes the mound against the Yankees, who have won eight of 10.
---
---