Major League Baseball
Major League Baseball
Omar Vizquel still has passion to play at 44
Published
Apr. 6, 2012 10:02 p.m. ET

Omar Vizquel looks around and sees former teammates who have moved on to new careers outside the white foul lines. They're coaching, managing, broadcasting and working in front-office positions.
Not Vizquel. Not yet.
''I'm still jumping around, fielding ground balls and hitting,'' he said.
Ol' man Omar rolls on.
Weeks from turning 45, Vizquel, whose temples show a touch of gray but who remains a teenager at heart, has begun his 24th season in the major leagues as a utility infielder for the Blue Jays, who invited him to spring training and then gave him a roster spot after the shortstop hit .395 during the exhibition season.
Vizquel knows his days in uniform are dwindling, but he's going to keep playing as long as his body allows.
The game will tell him when he's done.
''There is no way you can hide age,'' he said. ''They can see you out there. When I take the field, I don't want to look like I am my age. A lot of people see me play and say, `man, this guy doesn't get tired. He looks like he's 28.' It's nice to hear, but at the same time I know I have to do that to compete with these youngsters.''
On Thursday, Vizquel began what could be his final season in the city that has never stopped loving him. Cleveland is Vizquel's adopted baseball home, the place where the Venezuelan fielding wizard had his finest days and where he wants to be once his playing days have ended.
Before the Indians' opener, Vizquel received a huge ovation during player introductions and then got an equally large cheer when he was sent into his 2,909th career game as an extra ''infielder'' in the bottom of the 12th when the Indians loaded the bases but failed to score in a 7-4, 16-inning loss.
Perhaps it was fitting, too, that Vizquel made the final putout - playing first base - to end the longest opening-day game in major league history.
''It was a crazy game,'' said Vizquel, who was surprised by the roar he heard coming off Toronto's bench. ''That's weird to get a standing ovation when you come in to play defense.''
The Indians and Blue Jays had Friday off, a chance to recover following their chilly 5-hour, 14-minute marathon that eclipsed every other opening-day game since 1901. Before Thursday, the longest openers lasted 15 innings. On April 19, 1960, Detroit beat Cleveland 4-2. On April 13, 1926, Washington beat Philadelphia 1-0.
Vizquel's longevity is equally impressive in a career that could land him in Cooperstown.
His next time at shortstop will make him the oldest player at the position in major league history, breaking a mark that has stood Bobby Wallace of the St. Louis Cardinals set it in 1918. He is twice as old as some of his new teammates, who don't miss a chance to take a playful dig at Vizquel.
''They say jokes about me being here,'' said Vizquel, whose 2,841 hits are second among active players to Derek Jeter's total. ''They know how hard it is and they respect that part. I get a couple of comments like, `Do I need a wheelchair? Do I need a cane to get around? But it's always in fun. I have a great sense of humor and I think that's what keeps me going.''
So does his unshakeable passion to perform at a high level. Vizquel's fountain of youth is his joy to play with the same boyish enthusiasm he had as a kid. He has taken nothing for granted since breaking into the big leagues with Seattle in 1989.
Vizquel has his share of admirers, including Indians manager Manny Acta, who is a year younger than the 11-time Gold Glove and three-time All-Star.
''Man, he's a legend,'' Acta said. ''Not only how good he's been, but how he's been able to keep himself in top shape. Also to not let his pride get in the way when you go from being a superstar shortstop to accepting a role like he's done the last three years. It says a lot about the love for the game he has.''
There was a moment this winter when Vizquel thought his career was over. As the calendar flipped to a new year, Vizquel did not have a contract and he wondered if it was time to put away his gloves and cleats and embark on the next chapter of his life.
He admitted being ''nervous'' about the future, and doubt suddenly crept into his mind. Was it time? But then Vizquel, who has played for the Giants, Rangers and White Sox, decided to give it another go.
The fire still burned.
''Every year seems to be the last one,'' he said. ''But I'm sitting at home and my feet start aching and my hands start itching and I need to go to spring training, I need to get a glove, I need to grab a bat.
''I was looking for somebody to give me an opportunity and I'm grateful the Blue Jays did that. I had a good camp, swung the bat well, made a couple plays and here I am.''
Vizquel hopes to manage one day. Before that, the man who made routine plays look special and spectacular ones look easy, would like to catch on as a coach with the Indians.
''This business takes you to different places, you don't know where you're going to be the next day,'' said Vizquel, who chatted on the field Thursday with former Cleveland teammate Carlos Baerga. ''But the Indians have a special place in my heart.''
In the meantime, Vizquel wants to contribute to a Toronto team he believes has a chance to be special. He hasn't allowed himself to think too far ahead. He's taking it a week at a time, not wanting to rush this season in case there isn't another.
''I keep saying `this is my last year,''' he said. ''If I go through this year and I put myself in a position where I can reach 3,000 hits, maybe I'll give it another thought about coming back next year. But I don't know if that will happen.''
---
---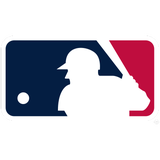 Get more from Major League Baseball
Follow your favorites to get information about games, news and more
---