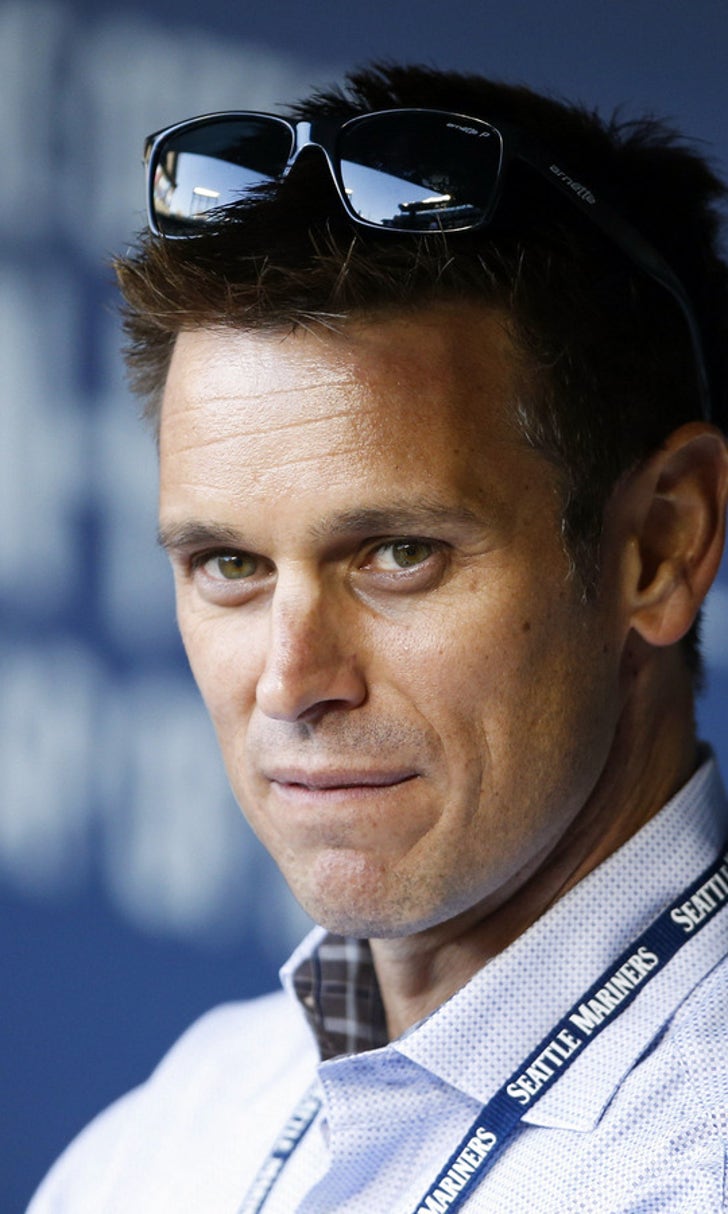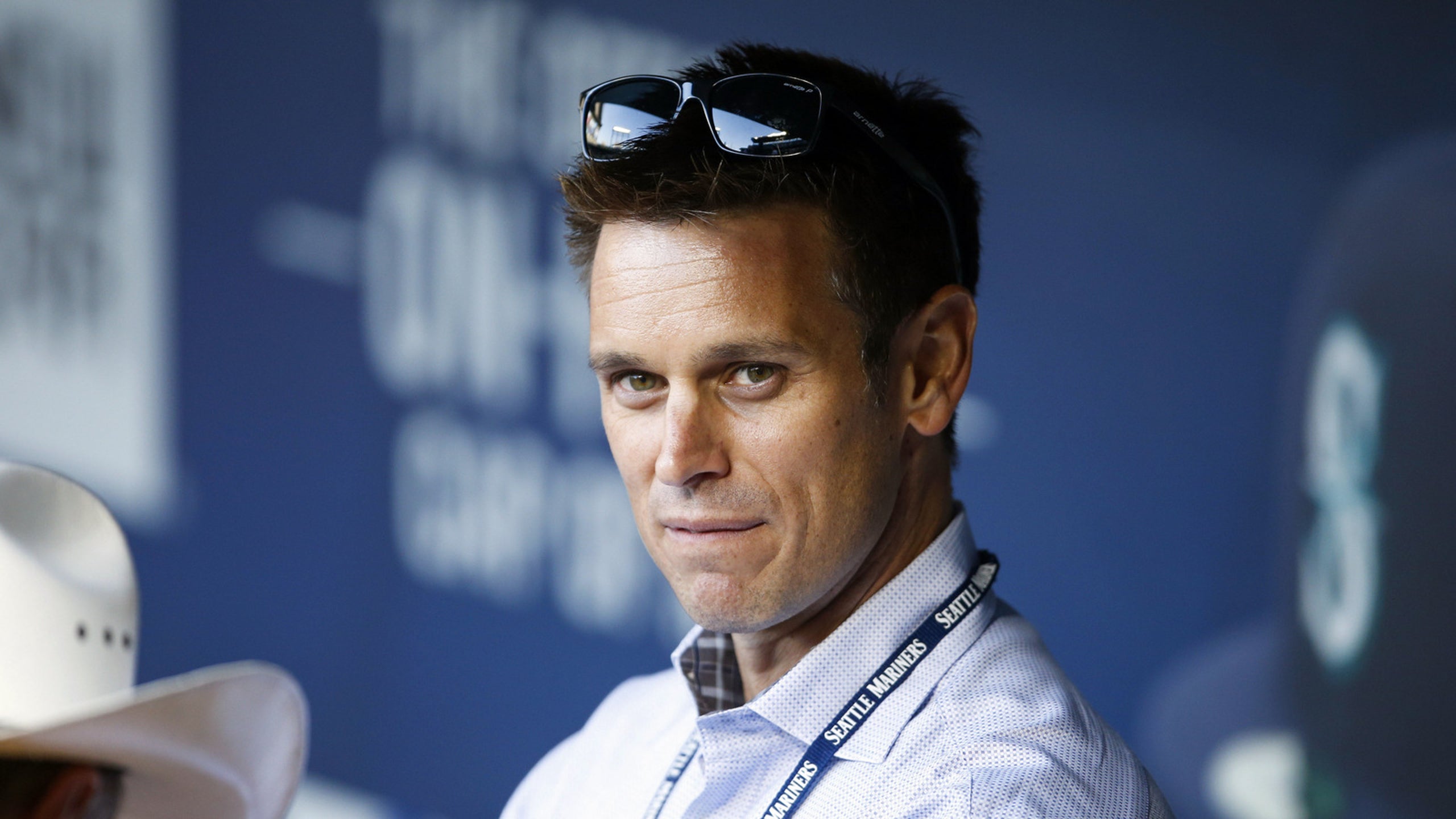 Offseason grade for the Seattle Mariners
BY foxsports • January 27, 2016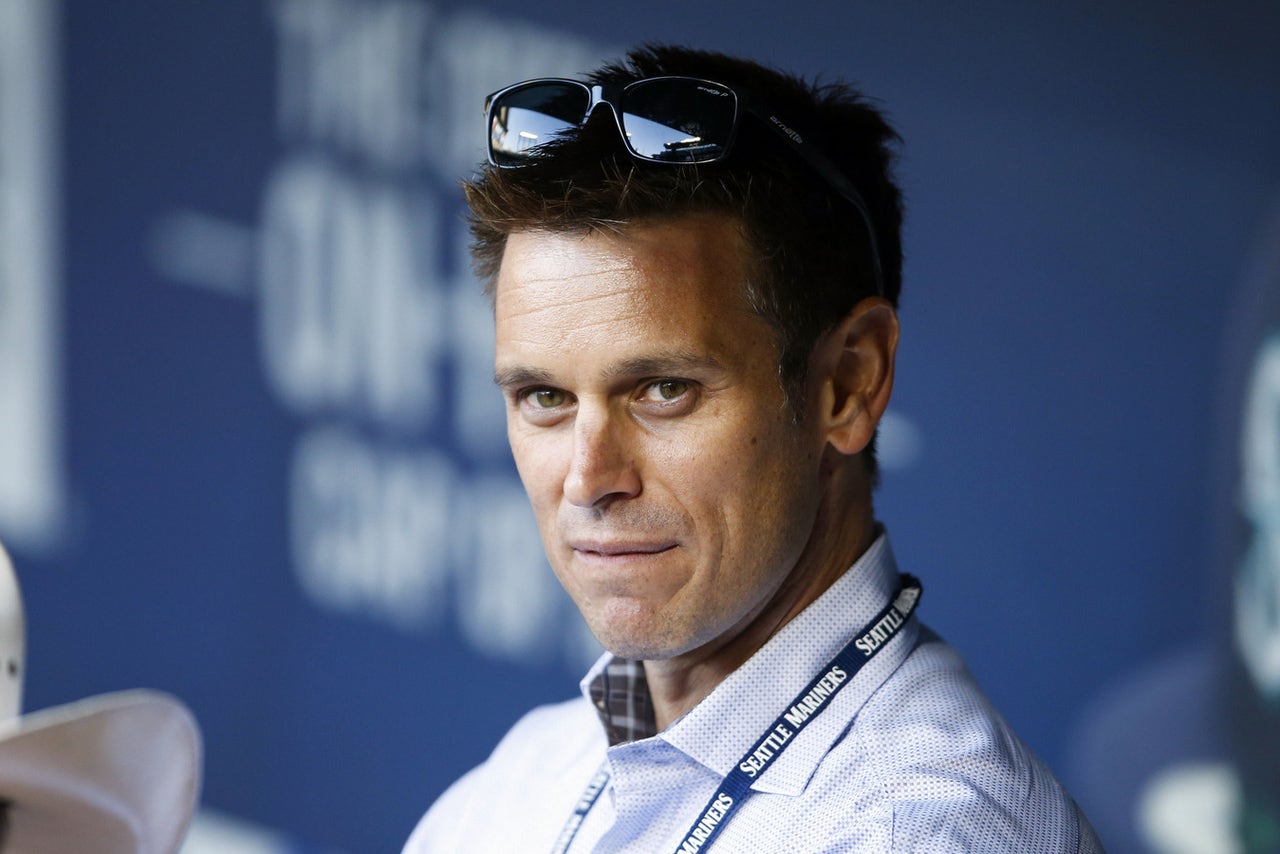 By Hayden Brown
The offseason is a time where hope springs abound; a time where every team prays to the baseball gods that they can either sustain their recent success or turn their franchise around, with the ultimate goal of winning the World Series.
As every fan knows, the Seattle Mariners fall into the latter category. After the Blue Jays' fantastic post season run in 2015, the Mariners now possess the longest playoff drought i MLB, dating back to 2001. In case you forgot, that was the year the M's set a record for most wins in a season at 116, and still failed to reach the World Series. In fact, they are one of two franchises to have never played for a championship. So yeah, I think it's fair to say that the M's are hoping for a dramatic change of fortunes this season.
This year's rendition of SODO MOJO is particularly intriguing, as the team is run by a new GM, manager, and has a ton of roster turnover. This feels similar to the 2010 Seahawks, who underwent a similar reconstruction when John Schneider and Pete Carroll were hired. Fans can only hope that the Mariners' reclamation project experiences similar success.
However, quantity does not necessarily equal quality. Have Jerry Dipoto's mass flurry of moves actually improved the team?
I am going to give grades for the offseason acquisitions at each position group, and then give an overall grade. Since pitchers and catchers report in less than three weeks, it's pretty safe to assume that no other major pieces will be brought in, but if so I'll be sure to update these.
Starting Pitching
Acquisitions: Wade Miley, Nathan Karns
Returners: Felix Hernandez, Taijuan Walker, James Paxton, Hisashi Iwakuma, Mike Montgomery
Grade: B+
This group was looking very shaky after the Dodgers had appeared to sign Hisashi Iwakuma to a three-year deal. However, once that fell through (due to a failed physical) and Dipoto announced the team had re-signed the Bear, this group became a definite strength. While King Felix is another year older, he is only one season removed from posting some of the most dominant numbers of this century; Iwakuma is a proven number two; and Miley will be consistent and eat a lot of innings. The last two spots will come down to a spring training competition, but I imagine that the upside of Walker and recent success of Karns will lead them to filling out the rotation.
Mike Montgomery is out of options (meaning he can't be sent down to the minors; he either makes the roster or gets put on waivers), so that could play a factor, but in the end I don't think he has enough upside to be worth keeping. Paxton, meanwhile, is a complex situation, as his production when healthy has been phenomenal (3.16 career ERA), yet he has only pitched 160 innings over three seasons. A transition to the bullpen could be in store, while also being available as a sixth starter. The baseball adage that you can never have too much pitching depth is one that definitely applies here.
Outfield
Acquisitions: Nori Aoki, Leonys Martín, Boog Powell
Returners: Seth Smith, Franklin Gutierrez, Nelson Cruz
Departures: James Jones, Brad Miller, Mark Trumbo
Grade: B
What I like about this year's outfield crop is the defensive potential. Nori Aoki is quick enough to cover a lot of ground, and Martín is an elite defender in center field. Martín is a perfect bounce-back candidate, as he posted a career .264 average before his abysmal year at the plate in 2015. In left field, a likely platoon of Smith and Guti may not be elite defensively, but it will be serviceable, while offensively the two may combine to put up elite numbers. In his career, Smith has posted an .833 OPS versus righties, while Gutierrez has posted an .837 OPS versus lefties. That combined production would be elite, so hopefully Guti can stay healthy. Playing him only versus lefties should minimize his injury risk. As far as depth goes, Boog Powell has a chance to compete for the fifth outfielder spot, and he could provide a spark on the base paths. I'm very glad that we won't have to see Trumbo, Cruz, or Logan Morrison lumbering around in right field anymore.
Infield
Acquisitions: Adam Lind
Returners: Kyle Seager, Ketel Marte, Robinson Canó, Jesús Montero
Departures: Brad Miller, Mark Trumbo, Logan Morrison
Grade: B
This one was a pretty soft grade, as 3/4 of the infield remains the same. After Marte seized the shortstop position from Brad Miller, Miller became expendable, which led to his involvement in the trade for Nate Karns. First base is the only position that sees a change, as both LoMo and Trumbo are gone. Adam Lind will start a majority of games here, but his career OPS of .863 versus righties compared to .586 versus lefties screams platoon. That's where Jesús Montero may come in, as he has posted a solid .770 OPS versus lefties. The success of this group will largely ride on the back of Canó; if he struggles like he did for much of last season, this group will fail, but if he returns to form consistently, the other three positions have enough potential to form an elite position group.
Catcher
Acquisitions: Chris Iannetta, Steve Clevenger
Returners: Mike Zunino, Jesus Sucre (currently injured)
Departure: John Hicks
Grade: C+
It can't get worse, right? While it was great that Dipoto grabbed a few people so Zunino could spend more time in the minors (where he belongs for now), he managed to find another catcher that hit under the Mendoza line in 2015. However, Iannetta is a career .230 hitter who has a track record of managing successful rotations, so I can live with his arrival. The former Angel actually has a whopping .860 OPS versus lefties, so he is an ideal platoon partner. That brings me to Steve Clevenger, who isn't particularly special versus righties (.635 OPS), but is decent, which is a lot better than what Zunino was offering last season. Catcher typically isn't a heavy-hitting position, but hopefully this platoon can provide a little more punch than we've seen the last two years.
Bullpen
Acquisitions: Steve Cishek, Joaquin Benoit, Ryan Cook, Justin De Fratus, Evan Scribner
Returners: Charlie Furbush, Vidal Nuño, David Rollins
Departures: Tom Wilhelmsen, Danny Farquhar, Carson Smith, Joe Beimel
Grade: C-
The biggest reason for last season's disappointment was the massive let down of the bullpen. They went from first in the majors in ERA in 2014 (2.59) to 25th last year (4.15). Fernando Rodney, Danny Farquhar, and Tom Wilhelmsen all did their part to make this one of the worst pens in the league. The problem with predicting relievers is it's not possible. After all, 2015's group was almost identical to 2014, yet they completely fell apart. That is why I gave such a mediocre grade for this position's overhaul. Sure, Dipoto brought in almost an entirely new group, but will they actually be difference makers? Or will they just put up the same numbers with a different name? Benoit is consistent, but old. Cook is a few years removed from being an All-Star, but was terrible last year. Scribner and De Fratus are both question marks. Cishek went from being a dominant closer, to being awful for much of last year, before closing out the season strong. The trade of Carson Smith still angers me, and his A+ fastball will be missed. In short, I don't have a clue what to expect with this group. They can lead the league in ERA, or just as easily lead in blown saves. The success of the back end guys may decide the fate of this season.
Overall Grade: B
I have to give Jerry Dipoto credit for what he's done this offseason. When he was hired, he set a clear plan focused on good defense and pitching that he hopes will trickle all the way down to the minor league levels. He took a look at the roster and realized the speed and defensive ability was lacking, and without much capital (trade-able prospects or money to spend) he still managed to retool the roster in a major way. It remains to be seen if a bunch of tiny improvements will add up to a playoff run, but no matter what the outcome, it certainly wasn't due to a lack of effort. I personally believe the success of this team will come down to health and bullpen performance. If guys like Hisashi Iwakuma, Robbie Cano, and James Paxton remain healthy, and the bullpen is at least decent, then there are enough high upside guys to make a playoff run; if not, then the longest playoff drought in the majors will continue to grow.
More from isportsweb.com:
---
---