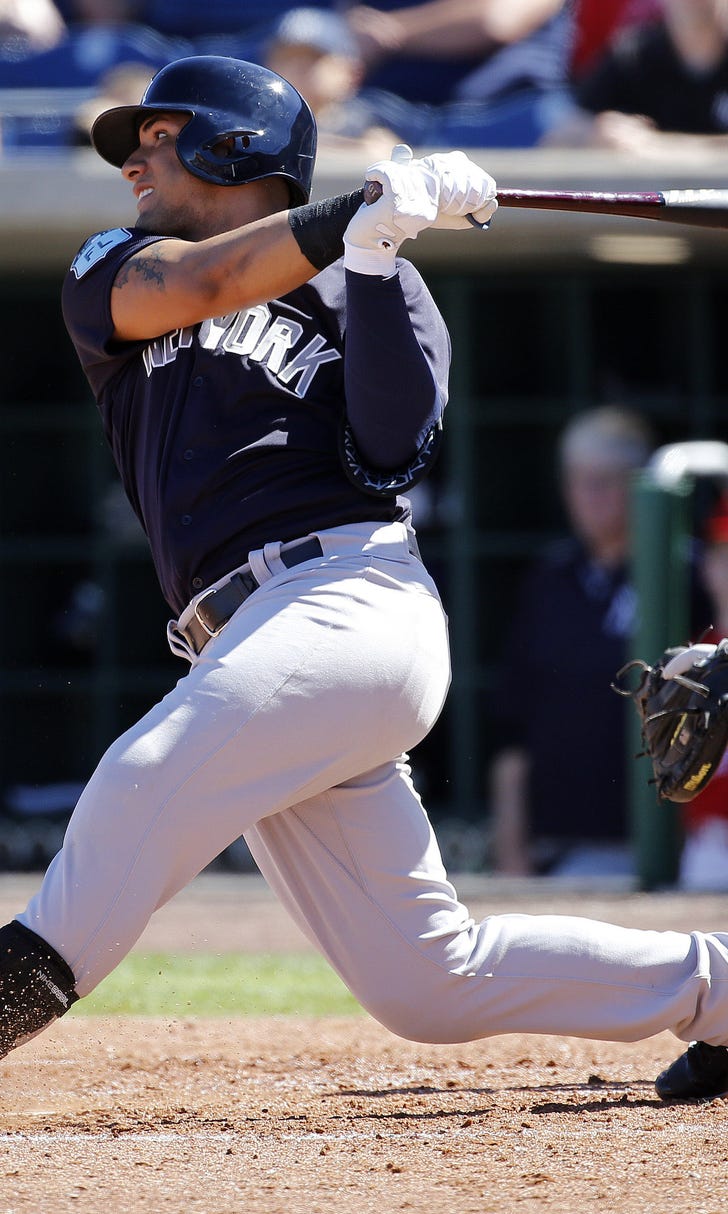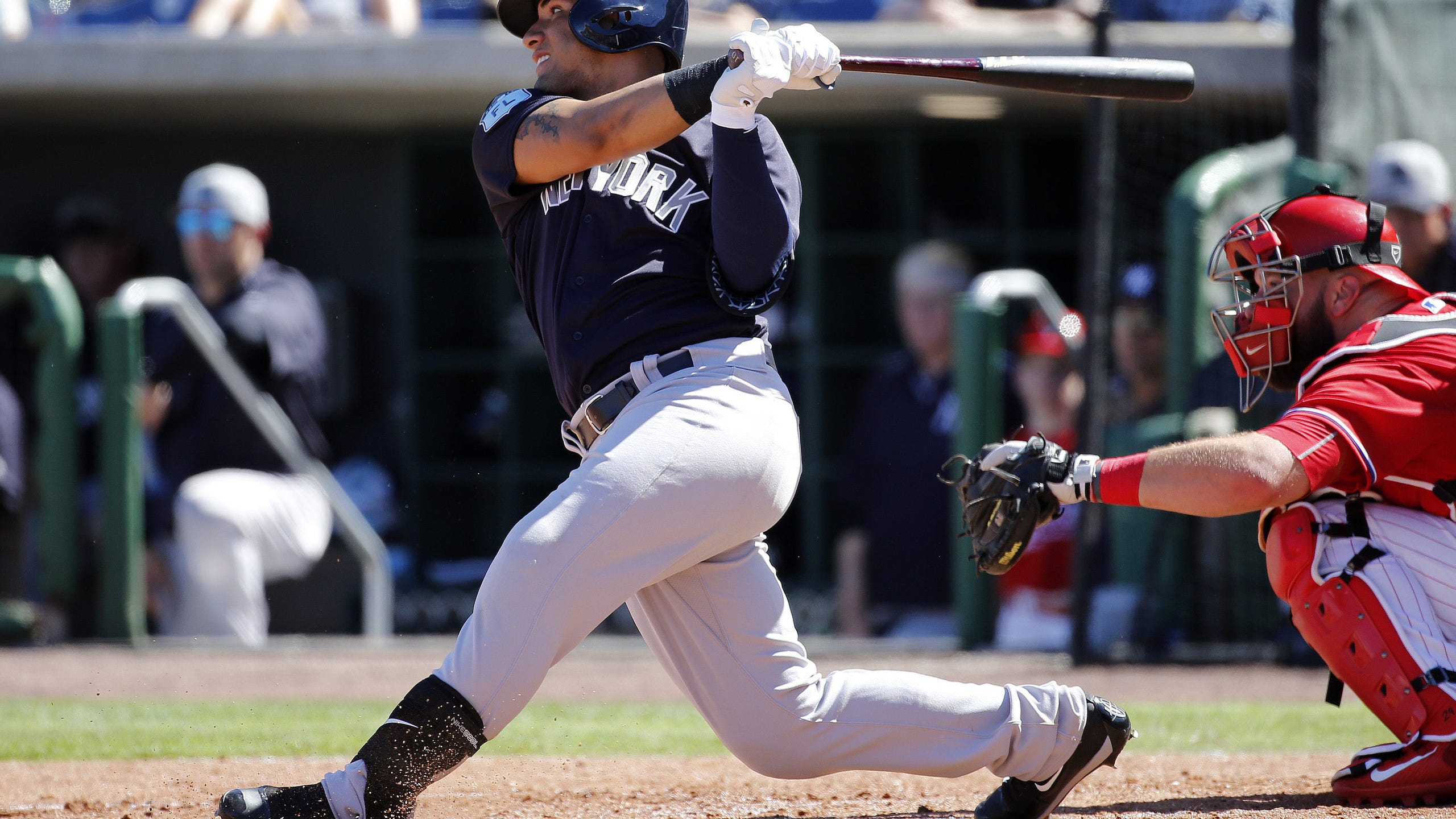 New York Yankees Scouting Report on SS Gleyber Torres
BY Fansided and Benjamin Chase/FanSided via Call to the Pen • June 30, 2017
Feb 25, 2017; Clearwater, FL, USA; New York Yankees shortstop Gleyber Torres (81) doubles during the fifth inning against the Philadelphia Phillies at Spectrum Field. Mandatory Credit: Kim Klement-USA TODAY Sports
Gleyber Torres made a big impression on the New York Yankees after he was acquired from the Chicago Cubs. How quickly could he find his way to the Bronx?
Player Profile
The New York Yankees acquired Torres as part of their big trade in the summer with the Chicago Cubs.
Gleyber David (Castro) Torres was signed as part of the Chicago Cubs' big 2013 international free agent class that netted them the #1 and #2 rated players from that season's class, Torres and Eloy Jimenez. Torres was originally from Venezuela.
Torres began his professional career with the Cubs' Arizona Rookie League team, and after a solid showing, he was promoted for a late season run with the Cubs' short-season A-ball affiliate in the Northwest League.
Combined between the levels in 2014, he hit .297/.386/.440 with 2 home runs and 10 stolen bases. He also slapped 6 triples and posted a 13.49% walk rate and 18.6% strikeout rate.
At just 18 years of age, Torres played most of the 2015 season at low-A South Bend in the Midwest League. He closed the season helping with high-A Myrtle Beach's playoff push in the Carolina League playoffs.
Combined, Torres hit .287/.346/.376 with 3 home runs and 22 stolen bases. He also posted an 8.18% walk rate and a 21.38% strikeout rate.
After that solid season, Torres had very solid rankings on national prospect lists. He was ranked #41 overall by Baseball America, #28 by MLB Pipeline, and #41 by Baseball Prospectus.
Torres opened in high-A with Myrtle Beach in the Carolina League. On July 25th, the Cubs traded Torres along with Adam Warren, Billy McKinney, and Rashad Crawford for reliever Aroldis Chapman.
The Yankees assigned Torres to their high-A affiliate in the Florida State League, a notorious pitcher's league.
Combined, Torres his .270/.354/.421 with 11 home runs and 21 stolen bases at two high-A stops. He also posted a 10.6% walk rate and a 20.11% strikeout rate.
Torres went to the Arizona Fall League and established himself as an elite prospect, hitting .403/.513/.645 with 3 home runs and 4 stolen bases over the 18 games of the AFL. He posted a 14/8 BB/K over 62 at bats and was voted the AFL MVP.
This offseason, Torres has shown his big performance was noticed as he was ranked #5 overall by Baseball America, #3 by MLB Pipeline, and #15 by Baseball Prospectus. I had him #5 in my top 125.
Scouting Report
More from Call to the Pen
Size/Build
Torres is listed at 6'1″ and 175 pounds. I'd say from the eye test that he's bulked up quite a bit, especially in seeing him this spring. My estimation would be he's roughly 200 pounds.
Hitting
Contact (60) – Torres has a spread batting stance, and he uses a leg lift to cock himself into solid hitting position.
He has a long path through the zone with his bat, but Torres does have exceptional bat speed and no hitches in his swing path that affect him putting solid bat to ball.
He can fall in love a bit with pulling the ball, and that pulls his lead foot, and leaves him susceptible to anything breaking to the outside, which is where he struck out in much of his K's in high-A that I saw this season.
Power (55) – Torres has grown into his frame well in the last year, adding solid build in the lower half while maintaining solid speed.
That added lower half build has added a lot of boom off the bat in game that wasn't present before. I do think that he has the frame to handle even another 10-15 pounds without losing his ability to handle infield well, and that added size could push this number even further.
Eye (60) – While Torres does have solid zone recognition, he's still working on developing his pitch recognition. He showed the ability to recognize and handle elite breaking stuff in the AFL, but in a small sample size.
That small sample size was not a blip, though. Torres had made progression throughout the season in his pitch recognition after doing work on strike zone recognition in his 2015 season.
Base Running/Fielding
Speed (55) – Torres does not get graded well on his speed by many, but much of that is due to poor quickness. He'll likely never steal a lot of bases due to that lack of first step quickness.
However, Torres does have tremendous speed once he gets to top speed. It just takes him 2-3 steps to get there. This allows him to do well on the bases, especially going first to third or second to home.
Defense (60) – Torres has tremendous hands at the position. He has seen his range decline some as he thickened in his lower half, but he still has such good hands that he projects as a shortstop.
However, with his frame able to handle more weight well and his hands being his best defensive tool, it could make sense for Torres to move to third at some point.
Arm (60) – This could be a touch low. I only put Torres at a 60 due to him having plus- to plus-plus arm strength, but struggling at times to get his feet right under him, especially during cutoffs.
Torres could be a solid third baseman with his arm strength. I do think his arm plays well at short to help him remain at the position for at least the short term.
MLB Player Comp
While there's about 4 inches in height difference between the two, the profiles of Torres and Houston Astros young shortstop Carlos Correa are extremely similar.
Both have a profile that is most defined by the combination of skills across the board, with above average to plus tools at every skill graded.
In fact, in looking at a report from Kiley McDaniels as part of the Astros top 10 prospects before the 2015 season, the tool grades are nearly identical between Correa and Torres.
Interestingly, that report from Kiley was done on Correa in the season that he reached high-A at age 19 and played very well. The next season Correa moved from AA to AAA to 99 games in the major leagues.
Now, will Torres follow that path and spend 400+ at bats with the Yankees this season? I would be very surprised if that was the case.
I do see him starting at AA, which for the Yankees is the Trenton Thunder of the Eastern League. While not a hitter's haven, the Eastern League is more hitter-friendly than the two leagues that Torres played for in 2016, the Carolina League and Florida State League.
In other words, while we saw impressive things from Torres in 2016, we could only be starting to scratch the surface of what is to come.
---
---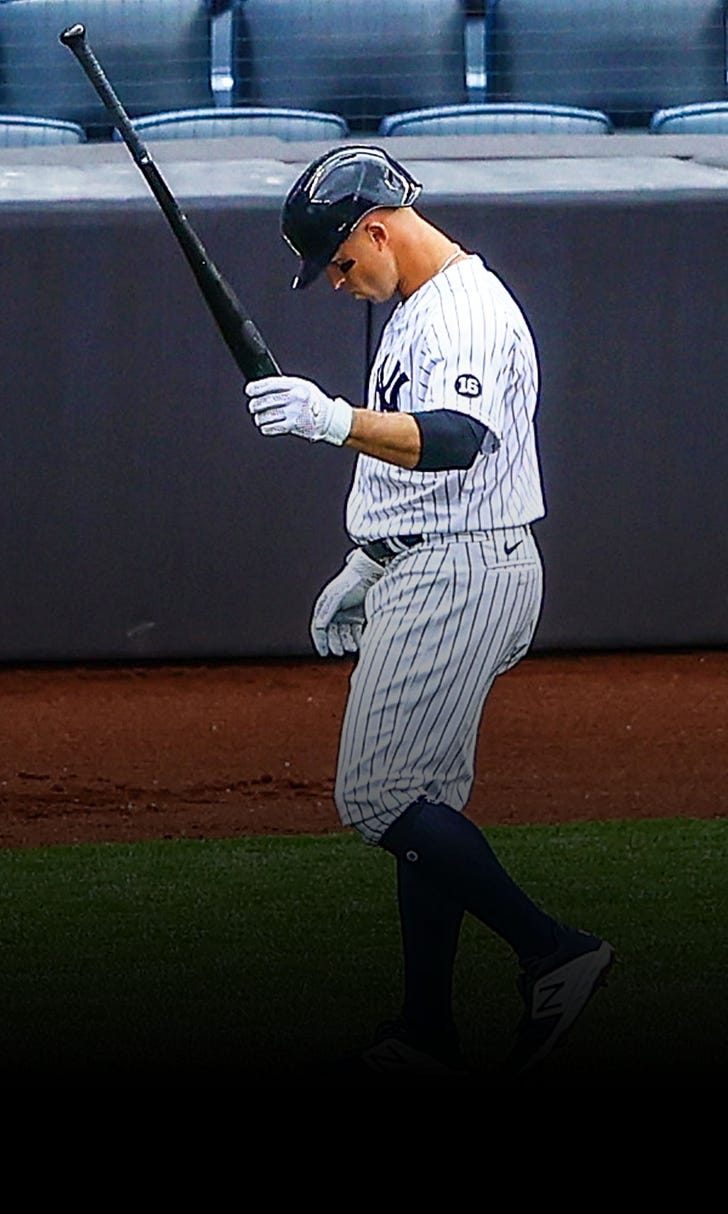 Power Outage
Power Outage
The New York Yankees have the worst record in the AL. What's going wrong? Surprisingly, the offense is the biggest issue.