Major League Baseball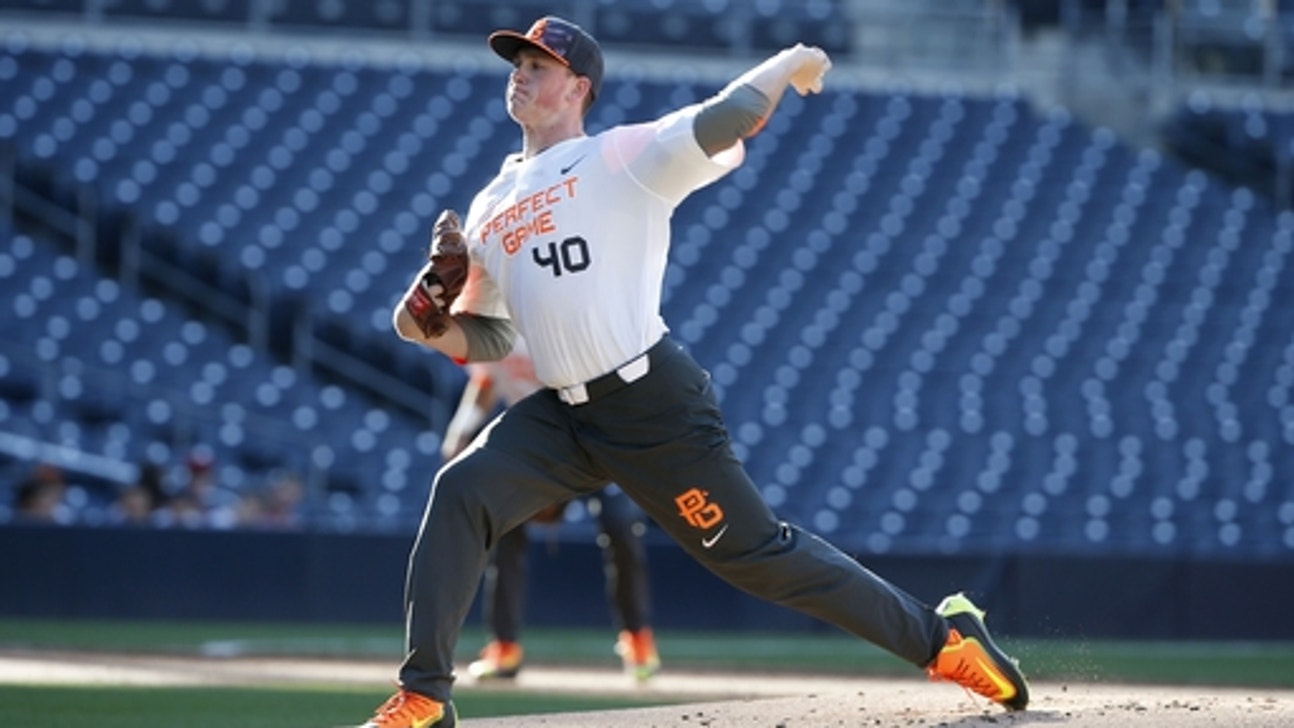 Major League Baseball
New Jersey high school lefty Groome could be No. 1 in draft
Published
Jun. 7, 2016 2:57 p.m. ET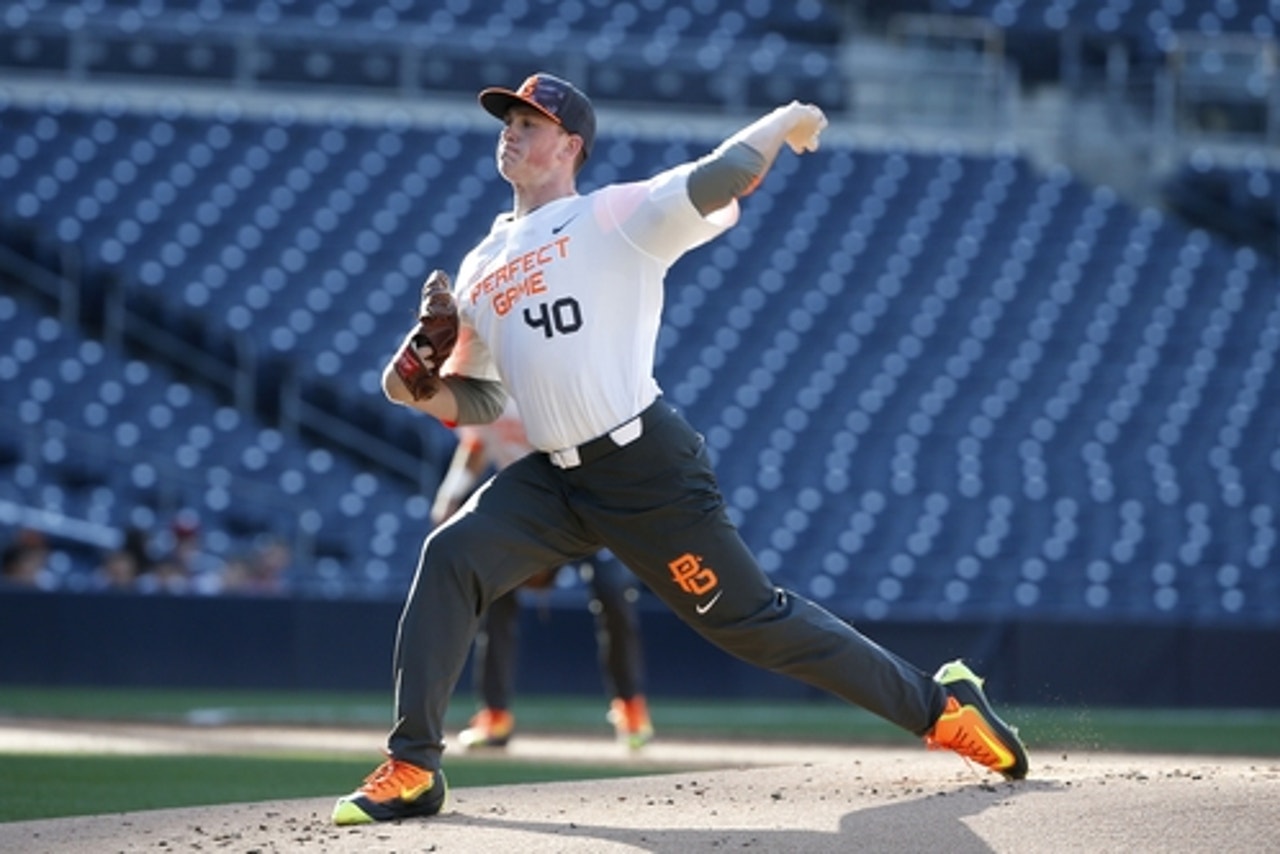 DEPTFORD, N.J. (AP) One of the quickest ways to get to the major leagues is to be a big left-handed pitcher with some pop on your fastball.
Jason Groome has that and more.
The 17-year-old from Barnegat High School along the New Jersey Shore is 6-foot-5, 225 pounds, throws in the 90s and has a deuce that falls off the table.
It's everything baseball scouts want to see, and it's one of the reasons he's considered an early pick in baseball's draft on Thursday night.
For a long time, many experts predicted that the Philadelphia Phillies would take him with the first selection. While that seems a little less likely now, expect Groome to be drafted early in the round.
''It would be awesome if I was top 10, not even, just to get drafted in the first round,'' Groome said. ''It would mean a lot, all the hard work had paid off. I mean, I'm just looking forward to what my career has in store.''
Groome was a draw in New Jersey this season. More than 5,000 fans attended a recent charity game in which he pitched against Gloucester Catholic, the top-ranked team in New Jersey. He lost 1-0, giving up an unearned run.
The big crowds, the scouts in the stands and the never-ending media attention were only part of the wild ride Groome had in his final season in high school.
This was a homecoming for him. He played his first two seasons with Barnegat and then attended IMG Academy in Florida for his junior season. A little homesick, he returned to the Garden State to finish his career with his friends.
Groome threw a no-hitter with 19 strikeouts early in the year and appeared on his way to a great season. It came to a screeching halt when the New Jersey State Interscholastic Athletic Association suspended him for 30 days for violating its transfer rule. Barnegat also had to forfeit the game.
''The suspension held off a couple of my starts,'' Groome said. ''I mean, I don't really like to talk about that. I think what we did was great.''
Barnegat made the state playoffs and Groome's high school career ended with a 2-1 loss to West Deptford in late May. He allowed two hits, struck out 12 and walked three in six innings in his final start. The two runs scored on a two-out, opposite-field single that was misplayed into a triple, and a throwing error on the relay back to the infield. The two hits were the only balls out of the infield.
''He is, by far, the best pitcher I have ever hit against and I have no doubt that he might be the hardest pitcher that I will ever face,'' said West Deptford catcher Ryan Baglivo, who had the first-inning, game-winning triple.
''He is so fluid with his motion,'' Baglivo added. ''I watched a little bit of film trying to pick up tendencies and with the hand, the arm and the leg. I mean, he would slow up and hard out. His stride has to be 6 or 7 feet, and when that ball comes out of his hand, it just flies.''
Groome finished the season with a 2-3 record with a save, which includes the no-hitter. He had 90 strikeouts and 14 walks in 39 2/3 innings. He allowed 15 hits and gave up 10 runs, only five earned, finishing with a 0.77 ERA.
In the time leading to the draft, Groome planned to meet with the Colorado Rockies, San Diego Padres and Cleveland Indians, the teams with the fourth, eighth and 14th picks overall, respectively. He has already spoken with the Phillies. He also plans to work out in the gym and throw a little.
Turning pro will be a family decision, he said, adding that he wants to go somewhere where he feels comfortable and where he will be protected.
''If it doesn't work out, it's a win-win,'' Groome said. ''I get to go to Vanderbilt for three years and hopefully win the College World Series. Overall, I am just excited for what my future holds.''
Barnegat coach Dan McCoy said Groome's future is bright. His son, Mark, also a pitcher, was drafted a couple of years ago and now plays with the Wilmington Blue Rocks, the A affiliate of the Kansas City Royals.
''He is in a different class,'' McCoy said of Groome. ''Jay is the top of the pyramid.''
He also could be top of the draft.
---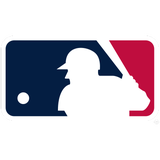 Get more from Major League Baseball
Follow your favorites to get information about games, news and more
---