Major League Baseball
Major League Baseball
Nationals-Indians preview
Updated
Mar. 4, 2020 1:03 p.m. ET

CLEVELAND -- The Cleveland Indians and Washington Nationals will conclude their brief two-game series on Wednesday afternoon at Progressive Field. Both teams are struggling of late.
Even with their dramatic 7-6 victory thanks to a three-run rally in the bottom of the ninth inning in the first game of the series Tuesday, the Indians are just 5-5 in their last 10 games. The Nationals, meanwhile, have lost six of their last eight.
Both teams have had slumping bullpens of late, and Washington's bullpen turned a potential victory into a loss Tuesday as closer Jonathan Papelbon turned a 6-4 Nationals lead into a 7-6 Nationals loss.
In his last two appearances, which have come in the Nationals' last two games, both of them ninth inning losses, Papelbon has imploded. In those two games he has an 80.60 ERA, having allowed six earned runs, six hits and three walks in 2/3 of an inning.
Papelbon has been so shaky that manager Dusty Baker was asked following the loss on Tuesday about whether he was contemplating making a change in the closer's role going forward.
"It's too soon to say after the game," Baker said. "That's his job. That's what he's getting paid for. We just have to go back to the drawing board."
Papelbon said the last two games haven't shaken his confidence.
"A couple of bad outings. Chalk it up to that," he said. "I've had them before in my career. In this game only the strong survive. You've got to keep going. That's how it works."
Nevertheless, it will be interesting to see who Baker summons from the bullpen Wednesday if the Nationals have the lead going into the ninth inning.
Cleveland's bullpen has also struggled over the last few weeks, to the point that the Indians and Nationals are both teams expected to be actively seeking relief help prior to Monday's trade deadline.
The Indians would also like to get all-star outfielder Michael Brantley back in their lineup. Brantley hasn't played in a major league game since May 9, due to lingering issues from offseason surgery on his right shoulder. But Brantley is still out, and there is no timetable for his return.
"He wants desperately to play. So much so that he's almost apologizing for being out," manager Terry Francona said. "But his shoulder hurts. It's not his fault."
Wednesday's pitching matchup features two starters who are both having excellent years. The Nationals will start Stephen Strasburg, who is 13-1 with a 2.83 ERA this year. In two career starts vs. the Indians he is 1-1 with a 1.74 ERA.
Strasburg is coming off his only loss of the season, a 6-3 loss to the Dodgers on July 21. In that game he gave up six runs and seven hits in six innings, although he did strikeout 10 and only walked one.
Carlos Carrasco will start for the Indians. He will be making his 15th start of the season. He is 7-3 with a 2.31 ERA. In his last six starts, Carrasco is 5-1 with a 1.16 ERA and he has held opposing teams to a .149 batting average. Wednesday will be his first career appearance against Washington.
---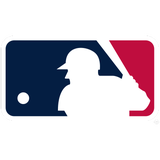 Get more from Major League Baseball
Follow your favorites to get information about games, news and more
---