Major League Baseball
Major League Baseball
Nationals hit 4 homers, beat Braves 9-2
Published
Aug. 31, 2011 12:22 a.m. ET

Livan Hernandez beat the Braves and then made his pitch for remaining with the Washington Nationals.
Hernandez pitched seven strong innings and the Nationals hit four home runs while rolling past the Atlanta Braves 9-2 on Tuesday night.
Hernandez allowed two runs on five hits and three walks in seven innings.
Ryan Zimmerman and Michael Morse each had three hits, including homers, and drove in three runs.
Danny Espinosa and Laynce Nix also hit homers for Washington.
After the win, Hernandez, 36, said he hoped to stick with the Nationals, even as a reliever.
He knows the Nationals' rotation is about to take on a new look.
Manager Davey Johnson said right-hander Stephen Strasburg is scheduled to make his first 2011 start for the Nationals on Sept. 6 against the Dodgers. Strasburg has one more minor league rehab start planned for Thursday as he continues his comeback from Tommy John surgery to repair a torn ulnar collateral ligament in his pitching elbow.
Also, Johnson announced that left-hander Tom Milone will be recalled from Triple-A Syracuse to start against the Mets on Saturday. Milone will replace Jordan Zimmermann, who isn't supposed to throw more than about 160 innings in his first full season since Tommy John surgery.
Johnson said he plans for Milone and Strasburg to remain in the rotation.
''This is the time of year you look at young players,'' Johnson said. ''That's what you do at this time of year when you're not in a pennant race. And unfortunately, we're not in one.''
Johnson did not say how he will make room in the rotation for both pitchers. Hernandez says he's willing to work in any role to remain with the team.
''I'd like to stay here. I can be a long reliever,'' Hernandez said. ''It's not the money. I can make more money. I like it here. It's where you feel good.''
Added Hernandez: ''Sometimes you want to be part of something nice.''
Hernandez reached 50,000 pitches for his career in the second inning. Among active pitchers, only Boston's Tim Wakefield has thrown more pitches.
''Every day, something new,'' Hernandez said. ''Thank God every day I've had a chance to throw.
''It's hard to pitch. Sometimes it's hot, sometimes it's cold. Sometimes you're sick.''
The Nationals snapped a six-game losing streak.
''My kind of game there,'' Johnson said. ''That's what I'm talking about. I live for games like that.
''I feel the offense growing. I feel the pitching really coming around.''
Jair Jurrjens' second-half struggles continued as he gave up six runs for the Braves, who began the night 9 games ahead of San Francisco in the NL wild-card race. They fell 7.5 games behind Philadelphia in the NL East.
Jurrjens was 12-3 before the All-Star break while allowing only five homers in 16 starts. He is 1-3 since the break while giving up nine homers in seven starts. He has allowed four or more runs in five of the seven starts.
''I just left a lot of pitches up and over the middle,'' Jurrjens said.
Jurrjens (13-6) gave up six runs, matching his season high set in a no-decision against the Nationals on July 17. He allowed eight hits, including three homers, in six innings. He has allowed 17 runs in three starts against Washington this season.
''I look like I'm throwing batting practice against them at times,'' Jurrjens said. ''They're making adjustments and I'm not making adjustments.
Jurrjens' troubles began when Morse led off the second with a long homer into the second section of seats in the left-field stands. Morse added a run-scoring double in the third.
Zimmerman's homer in the fifth drove in Hernandez, who led off with a double, and Ian Desmond, who singled. Espinosa led off the sixth with his 19th homer, passing Atlanta's Freddie Freeman for the NL rookie lead.
The Nationals added three runs in the seventh off Cristhian Martinez. Zimmerman doubled and scored on a single by Morse. Nix added a two-run homer.
Atlanta scored only one run in the second after loading the bases with no outs on walks to Dan Uggla and Chipper Jones and a single by Freeman. After Alex Gonzalez popped out to Chris Marrero at first base, Jason Heyward's fly ball to center drove in Uggla. Jurrjens' groundout ended the inning.
Gonzalez doubled and scored on Heyward's single in the seventh.
Tom Gorzelanny and Sean Burnett each pitched one scoreless inning in relief of Hernandez.
Nationals catcher Wilson Ramos, who was sick with a fever, was removed from Johnson's original lineup. Jesus Flores had three strikeouts while filling in for Ramos.
NOTES: Braves RHP Tommy Hanson said he has been cleared to begin rehabbing his right shoulder, one day after meeting with Dr. James Andrews to discuss the MRI which showed a small tear in his rotator cuff. ... Derek Lowe, 9-8 in his career against Washington, including a 1-1 record in three starts against the Nationals this season, will face LHP John Lannan on Wednesday night. Lowe is 8-12 this season; Lannan is 8-10 this season but is 3-0 in four starts against the Braves.
---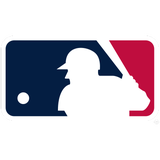 Get more from Major League Baseball
Follow your favorites to get information about games, news and more
---