Major League Baseball
Major League Baseball
Nationals 6, Braves 3
Published
Mar. 29, 2012 10:48 p.m. ET

It was the kind of day where Edwin Jackson could afford to joke about the one that got away - far, far away.
The Washington Nationals right-hander bounced back from three consecutive shaky outings with six innings of two-hit ball in a 6-3 split-squad victory over the Atlanta Braves on Thursday.
One of those hits was a homer by Jason Heyward, a 2-2 pitch that was sent over the 35-foot center field fence, well over 400 feet away.
''(It was a) fastball,'' Jackson said. ''I think he just missed it, though. I don't think he got all of that one.''
In his three previous outings, Jackson had given up 18 runs - 13 earned - and 23 hits and had failed to go longer than four innings. On Thursday, he got out of a two-on, two-out jam in the first inning and seemed to find his rhythm in making his longest outing of the spring.
Expected to be the No. 4 starter in the rotation for Washington, it was an encouraging sign that he was able to better locate his pitches after struggling to keep the ball down in previous outings.
''Today, I was finally able to get my work in, past three or four innings,'' Jackson said. ''The main thing is when I come out of the game that I'm able to feel like I can still go back out and throw more. (We're trying) to continue to build arm strength. I feel like I did that today.''
Ryan Zimmerman hit a two-run homer, his third of the spring, off Atlanta starter Mike Minor in a six-run sixth inning for Washington. Outfielder Brett Carroll, who appears to have made the team as a reserve, accounted for the other four runs with a bases loaded triple in which he was able to score on a throwing error.
Nationals first baseman Adam LaRoche played his first Grapefruit League game since March 15 and went 1 for 2 with a walk. LaRoche has been bothered by a bone bruise in his left foot and ran bases for the first time on Wednesday.
LaRoche, who has been getting at-bats in minor league games, said he is still not where he wants to be at the plate, but feels he can get ready in time for opening day. He will play Friday night against Miami to see how his foot will hold up on back-to-back days. Being able to get a single off Minor was encouraging.
''It feels good to get a hit off anybody,'' LaRoche said. ''It's better when you know your timing's down. You can get hits once in a while and it's blind luck, you're not feeling good, you're not confident. But (I'm) slowing everything down, and the swing feels fine.''
While LaRoche was getting back in the lineup, Mark DeRosa took himself out as a late scratch. DeRosa said he felt some tightness in his left calf Tuesday night in Jupiter, but kept playing. He was running in the outfield Thursday morning and still felt the tightness in his calf. After being hampered by an injured wrist for nearly the past three seasons, he decided not to risk another injury. He is expected to be back in the lineup Friday, possibly in the outfield for the first time this spring.
''I figure why go out there and jeopardize everything. I mean, if anyone is tired of being in the training room, it's me,'' DeRosa said. ''I've spent the better part of the last 2 1/2 years there. I feel like my swing's there. I feel good about what I've done in camp so far. I didn't want to do anything foolish.''
Braves manager Fredi Gonzalez was pleased with Minor's outing despite a few control issues. Minor pitched 5 1-3 innings, giving up four runs on four hits while walking five and striking out six. He is expected to start again on Tuesday in Atlanta's final tuneup before the start of the season.
Another encouraging sign on the mound for the Braves was the return of reliever Jonny Venters, who threw a scoreless ninth inning. The left-hander had been out since March 18 with inflammation around his left shoulder.
As for Heyward's shot, Gonzalez - who has spent a lot of time in Viera throughout his career as minor league manager and a coach in the Marlins organization - certainly had a different take than Jackson's.
''For a place where the wind blows out all the time, the wind wasn't blowing,'' Gonzalez said. ''This was a calm day in Melbourne. He got all of it. I kept looking at it to see how high up the wall it was going to be and all of a sudden it was like, wow, it didn't hit the wall.''
Heyward, who made a nice catch in center field Thursday, a day after making a highlight-reel catch in right, has certainly been having a good spring.
''He's getting good at-bats,'' Gonzalez said. ''He's playing some heck of an outfield. He's playing great baseball.''
NOTES: The Nationals optioned outfielder Jason Michaels, infielder Andres Blanco and left-handed pitcher Atahualpa Severino to Triple-A Syracuse. Michaels and Blanco both have ''out'' clauses in their contracts, which means they could sign with another team instead heading to Syracuse. . Those moves virtually guarantee infielder Steve Lombardozzi and Carroll have made the final roster as reserves. It is also looking more likely that outfielder/first baseman Xavier Nady has the edge over first baseman Chad Tracy for the final reserve spot. . Stephen Strasburg's final start of the spring training will come Saturday. He'll be held to 60-70 pitches and will be followed by No. 5 starter John Lannan. . The Nationals have signed left-hander Zach Duke to a minor league contract. Duke was recently released by the Houston Astros after being in contention for their fifth starter position. . Right-handed reliever Chad Durbin left the club after Thursday's game to be with his wife, who is expected to give birth to the couple's second child on Friday. . The Braves traded right-handed reliever Jairo Asencio to the Cleveland Indians Thursday for cash considerations. . Gonzalez announced that right-hander Tim Hudson will start Monday's game against the New York Mets and throw two innings. It will be Hudson's first spring training appearance after undergoing back surgery in November. . Right-hander Brandon Beachy will follow Hudson . Gonzalez said he was hoping Minor could get up to 110 pitches in his Tuesday outing.
---
---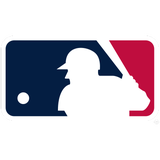 Get more from Major League Baseball
Follow your favorites to get information about games, news and more
---