Major League Baseball
Major League Baseball
Nationals 5, Braves 4(13)
Published
Aug. 21, 2012 6:55 a.m. ET

It was well after midnight. The Nationals had exhausted their bullpen and had a starting pitcher warming up.
Thanks to Chad Tracy's hard-hit infield single in the 13th inning and alert baserunning by Danny Espinosa, Washington beat the Atlanta Braves 5-4 on Monday night to take a six-game lead in the NL East.
''It was almost like a playoff game,'' Nationals manager Davey Johnson said. ''They had their chances. We had our chances. It was that kind of game.''
Ian Desmond led off the 13th with an infield single off Cristhian Martinez (5-3) before Espinosa tried to bunt and hit into a forceout. Kurt Suzuki then hit a slow roller for an infield hit, allowing Espinosa to take third.
''Once I saw everybody break, I hit second. I saw there was no one at third, I kept rolling,'' Espinosa said.
With the infield in, Tracy hit a ball to Braves second baseman Dan Uggla. Instead of either trying to get Espinosa at the plate or attempting to turn a double play, Uggla fumbled it, and Espinosa scored the game-winner.
''That's a tough play,'' Espinosa said. ''It's a good play to keep it in the infield.''
Uggla was initially given an error before it was changed to a single for Tracy.
''Speed on the bases makes people panic,'' Tracy said. ''Once you don't get a good handle on it with someone like Espy on the bases, you got no shot.''
Atlanta manager Fredi Gonzalez said Uggla should have thrown the ball home to try and get Espinosa.
''You can't go anywhere else but the play at the plate,'' Gonzalez said.
Suzuki froze when the ball was hit, trying to avoid a double play.
''He hit me a tough groundball that I dropped to my knees to catch and I didn't exactly know where Kurt was once I got up,'' said Uggla, whose inaction gave Atlanta a third straight loss. ''And I just tried to throw the ball home, and I couldn't get the thing out of my glove.''
Craig Stammen (6-1), Washington's eighth pitcher and final remaining reliever, pitched two hitless innings for the win.
The Nationals took a 4-1 lead off Tim Hudson in the first, but he allowed just three hits until he was removed after one batter in the seventh. The Braves tied it in the fifth.
The teams played seven scoreless innings, and by the 13th, Johnson was ready to use Edwin Jackson for the 14th if Washington hadn't scored.
Hudson watched the 13th inning and shuddered.
''That last inning, it was Little League-esque,'' Hudson said
In the first, Martin Prado, who had three hits, doubled with one out against Jordan Zimmermann. He scored on Jason Heyward's single.
The Nationals scored four runs in the first off Hudson. Jayson Werth led off with a double and scored on Bryce Harper's single. Ryan Zimmerman then singled, and both runners moved up when Michael Morse lined a ball that ricocheted off Hudson's right hand. Harper came home on Adam LaRoche's infield out and Desmond hit a two-run home run to left - his 18th of the season.
In the fourth, Chipper Jones walked, Uggla doubled, and with one out Paul Janish lined to Espinosa at second. He couldn't handle it, and Jones scored on the single.
Heyward's two-run homer in the fifth tied the score at 4. It was his 21st of the season.
Jordan Zimmermann pitched five innings, equaling his shortest outing of the season. He allowed four runs on four hits, walking two and striking out two.
Hudson, who hasn't lost since the Nationals beat him July 1, allowed four runs and eight hits. He walked two and struck out two.
NOTES: The Braves signed 1B Lyle Overbay to a minor league contract. Overbay, released by Arizona on Aug. 5, will report to Triple-A Gwinnett on Thursday. ... RHP Lucas Giolito, the Nationals' first-round draft choice, has been shut down and will have his right elbow examined in Los Angeles by Dr. Lewis Yocum. ''The worst-case scenario is Tommy John surgery, and we'll see if that's where we're headed,'' Washington general manager Mike Rizzo said. ... The game's start was delayed by rain for 56 minutes. ... Gonzalez said that RHPs Ben Sheets and Tommy Hanson, who usually start could pitch in the bullpen on Tuesday when Atlanta's Paul Maholm (11-7, 4.39 ERA) will face Stephen Strasburg (14-5, 2.91).
---
---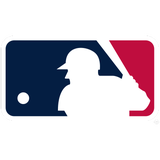 Get more from Major League Baseball
Follow your favorites to get information about games, news and more
---