Major League Baseball
Major League Baseball
Nationals 3, Rays 2
Published
Jun. 21, 2012 4:38 a.m. ET

Before the first pitch was thrown, Stephen Strasburg saw home plate umpire Jeff Nelson walk toward the mound and began preparing for a pine tar search.
''I thought he was going to check my glove,'' Strasburg said.
As it turned out, the ump only wanted to see the ball, which had bounced in the dirt on the throw to second following Strasburg's final warm-up toss. The Washington Nationals ace was free to work his usual magic, which on Wednesday consisted of 10 strikeouts over seven innings against the Tampa Bay Rays in a 3-2 win that stopped a four-game losing streak.
''We kind of had a laugh on the bench,'' Washington manager Davey Johnson said. ''When the umpire came out, he wanted to look at the ball. Stras was getting ready to undress. ... He was ready to take everything off and have them search him.''
Pitchers on both sides were on extra alert one night after Rays reliever Joel Peralta was ejected for having pine tar in his glove, igniting a skirmish of words between Johnson and Tampa Bay manager Joe Maddon that carried over into Wednesday.
But the game itself passed without incident, except for the widespread boos that greeted Peralta when he entered the game with one out in the eighth inning. Peralta is likely to be suspended by Major League Baseball, but he remains eligible to pitch while the league office examines his glove and continues its investigation. Using a different mitt, Peralta retired the two batters he faced without needing much encouragement from his manager.
''He was jacked up enough,'' Maddon said. ''He didn't need me to say anything to him.''
Strasburg (9-1) prevailed in a fast-ballers' duel with newbie Chris Archer to win his sixth consecutive start, allowing five hits and two runs while throwing 111 pitches. Tyler Clippard picked up his 10th save.
The Nationals needed all the pitching they could get - because the lineup didn't produce a hit after the first inning. All the runs came in the first against Archer (0-1), who was making his major league debut.
''I'm glad we did it in the first,'' Johnson said. ''You have to tip your hat to that kid Archer. It looked like he was awful nervous that first inning. We had him on the ropes. He settled down and pitched a heck of a ball game.''
Archer (0-1) faced the minimum over his final five innings after the rough start. The final line for the 23-year-old right-hander: three hits, three runs, one earned run, seven strikeouts, one walk and a wild pitch.
''I don't think anything hit me until I went out there to warm up,'' Archer said. ''I saw my parents in the stand and it was really surreal. Then I saw a group of my friends and it was like, all those workouts at 6 a.m. and running all those sprints, it's paying off right now. I definitely shed a couple of tears.''
Archer, a fifth-round draft choice by Cleveland in 2006, became the first pitcher to start for the Rays who wasn't drafted by the team since Matt Garza on Sept. 30, 2010, at Kansas City - ending a major-league record streak of 232 games.
On a summer solstice evening hot enough to melt tar off any surface, Strasburg and Archer brought the heat. Strasburg's fastball clocked in the high-90s on the radar gun, Archer's in the mid-90s, both besting the 93 on the thermometer when the game began.
Archer gave up a double to Steve Lombardozzi to start the game, then an RBI single to Bryce Harper. Harper, trying to advance from second to third on a groundball to shortstop Elliot Johnson, scored when Johnson threw wide of third.
''It was actually a terrible read,'' Harper said. ''But I got lucky and I got the run, so I can't complain.''
Ryan Zimmerman later scored on a two-out single by Ian Desmond.
Jose Molina's home run got the Rays on the board in the second, and Tampa Bay picked up another run in third on Hideki Matsui's RBI single.
And, more importantly, no one got tossed. Maddon said before the game that it's commonplace for pitchers throughout the league to use pine tar, but Strasburg said he didn't give his glove a second thought.
''Why would it be dirty?'' he said. ''I don't cheat.''
NOTES: Rays OF Matt Joyce sat out with a tight back. He had to leave Tuesday's game in the fifth inning when the back tightened up. ... Tampa Bay formally placed RHP Jeremy Hellickson on the 15-day DL with right shoulder inflammation to make room for Archer.
---
---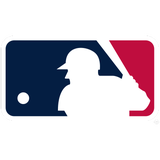 Get more from Major League Baseball
Follow your favorites to get information about games, news and more
---