Major League Baseball
Major League Baseball
M's win for 11th time in past 14 games
Published
May. 31, 2011 1:00 a.m. ET

Justin Smoak still might not feel very comfortable at the plate, mired in a three-week slump.
One swing Tuesday night was a reminder how valuable Smoak remains to the Seattle Mariners' offensively challenged lineup, even if he's struggling.
Smoak hit a two-out, three-run homer in the bottom of the eighth inning off Baltimore starter Jeremy Guthrie, giving the Seattle Mariners a stunning 3-2 win over the Orioles on Tuesday night.
Seattle did nothing against Guthrie (2-7) for seven innings and did just enough to keep the eighth alive, thanks to an error by the pitcher and Brendan Ryan's two-out single that keep the inning going.
Enter Smoak, hitting just .182 with two homers since May 6. After watching Guthrie buzz a fastball for strike one, Smoak got the pitch he wanted - a change up left belt high over the middle of the plate.
He didn't miss, belting the pitch 408-feet into the right field seats for his eighth homer of the season.
''Some at-bats feel good, some don't,'' Smoak said. ''I'm still working to try and get that rhythm and timing from both sides of the plate. It's a work in progress.''
While Smoak had the big hit, he found himself in that position thanks to Ichiro Suzuki and Ryan. Guthrie allowed just three singles entering the seventh and started the eighth by getting consecutive flyball outs from Luis Rodriguez and Carlos Peguero before making a fielding mistake.
Suzuki hit a grounder wide of first. Luke Scott made a backhand stop and Guthrie was at first in time but saw the throw from Scott glance off the top of his glove for an error. Ryan then dropped a single in front of Nick Markakis in right to put two on.
Ryan was one of the few to have success against Guthrie, accounting for two of Seattle's five hits. He was trying to stay simple with his approach in the eighth.
''It's Safeco Field for one thing. I'm not going to hit a homer anyway. That's the last thing in my mind,'' Ryan said. ''I'm really trying to get on base any way I can.''
After he was back in the dugout, Smoak was shoved back onto the top steps by Ryan and his teammates as the crowd roared and Jack Cust struck out to end the inning.
It was a shocking loss for Guthrie, who seemed poised to finish off the first complete-game shutout of his career. None of the three runs were earned, although Guthrie was responsible for the error. He struck out nine and his only walk was intentional to Suzuki back in the third inning.
Seattle manager Eric Wedge thought it was the best pitched game against Seattle all season.
''I felt very comfortable out there. I had command of a majority of my pitches and for the most part stayed down, but left a few up,'' Guthrie said. ''I was able to throw the pitches for the most part where we were shooting for.''
Chris Ray (2-1) pitched 1 2-3 innings in relief of Erik Bedard to get the victory and Brandon League pitched the ninth for his 15th save in 18 chances as Seattle won for the 11th time in 14 games.
Ray's biggest moment came in the seventh when he loaded the bases with one out and the top of the Orioles' order coming up. Ray got Robert Andino to pop up to shallow right for the second out, then struck out Adam Jones on a high fastball to keep it a 2-0 game.
''Chris has been quietly working his way back into things and has been throwing the ball better for a period of time now and he's been given more opportunity,'' Wedge said.
Bedard saw his consecutive scoreless innings streak end at 20 and got no help from the Mariners offense while he was in the game, only to see Smoak's homer get him off the hook. Bedard gave up just six hits and two runs in 6 1-3 innings. All seven of his strikeouts came in the first four innings, when Bedard was at his best. Bedard's fastball cracked in the low 90s early and he mixed in a curve that froze Mark Reynolds, Nolan Reimold and J.J. Hardy during an impressive four-batter stretch in the second and third innings.
Matt Wieters homered for the first time in more than a month, an opposite field drive in the seventh that gave Baltimore a 2-0 lead. But the Orioles missed on numerous chances to give Guthrie more run support.
''It's the type of game where you look back on the opportunities you had and just realize there was no margin for error,'' Orioles manager Buck Showalter said.
Notes: Tuesday's crowd of 11,692 was the smallest in Safeco Field history. Since moving into the stadium midway through the 1999 season, Seattle never had a crowd under 12,000. ... Wieters homer in the seventh was the first homer of his career in the month of May. ... Seattle 3B Chone Figgins is being given a few days off as he continues to struggle at the plate. Figgins is hitting just .190.
---
Tim Booth can be reached at: http://twitter.com/tjbooth7
---
---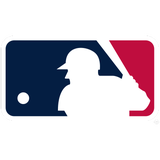 Get more from Major League Baseball
Follow your favorites to get information about games, news and more
---