Major League Baseball
Major League Baseball
MLB seeks dismissal of A-Rod lawsuit
Published
Oct. 28, 2013 1:00 a.m. ET

Lawyers for Major League Baseball are seeking a speedy dismissal of an Alex Rodriguez lawsuit accusing the league and Commissioner Bud Selig of trying to drive him out of baseball, according to a letter sent to a judge Monday.
U.S. District Judge Lorna G. Schofield in Manhattan agreed that lawyers on both sides could make their formal requests by Nov. 8. A hearing is scheduled for a day earlier.
Jordan Siev, a lawyer for Rodriguez, wrote in a joint letter to the judge from lawyers on both sides that MLB lawyers planned to ask that the lawsuit be dismissed.
He said lawyers for the New York Yankees third baseman would ask that the case be remanded to state court in Manhattan, where Rodriguez had filed it early this month before the league removed it to federal court. Siev said the requests by the league and Rodriguez both concern whether the lawsuit's claims fall outside or are pre-empted by the Taft-Hartley Act, known formally as the Labor Management Relations Act.
In the lawsuit, Rodriguez accused the league and Selig of going on a "witch hunt" designed to force him out of the game. The Major League Baseball Players Association has filed a grievance to overturn a 211-game suspension given to Rodriguez by MLB on Aug. 5 for alleged violations of baseball's drug agreement and labor contract. A ruling in a case being heard by arbitrator Fredric Horowitz is not likely before winter.
The three-time AL MVP claimed in his lawsuit that MLB and Selig targeted Rodriguez to cover up Selig's alleged past inaction on performance-enhancing drugs. The lawsuit claimed Selig hoped to redeem himself by going after Rodriguez.
At the time the lawsuit was filed, the league called the action "desperate" and a violation of the confidentiality provisions of the league and union's Joint Drug Agreement.
A lawyer for the league and Selig referred a request for comment Monday to an MLB spokesman, who did not immediately respond.
---
---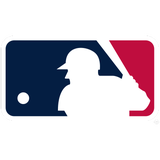 Get more from Major League Baseball
Follow your favorites to get information about games, news and more
---