Adam Eaton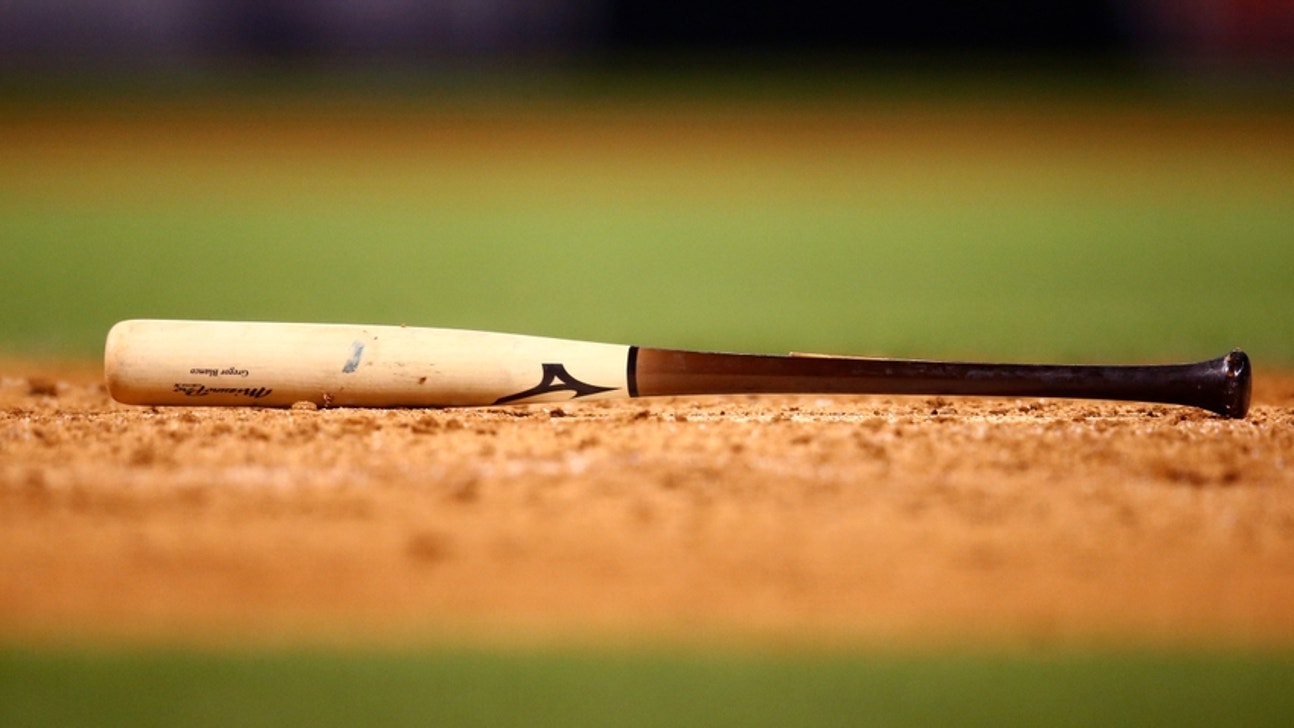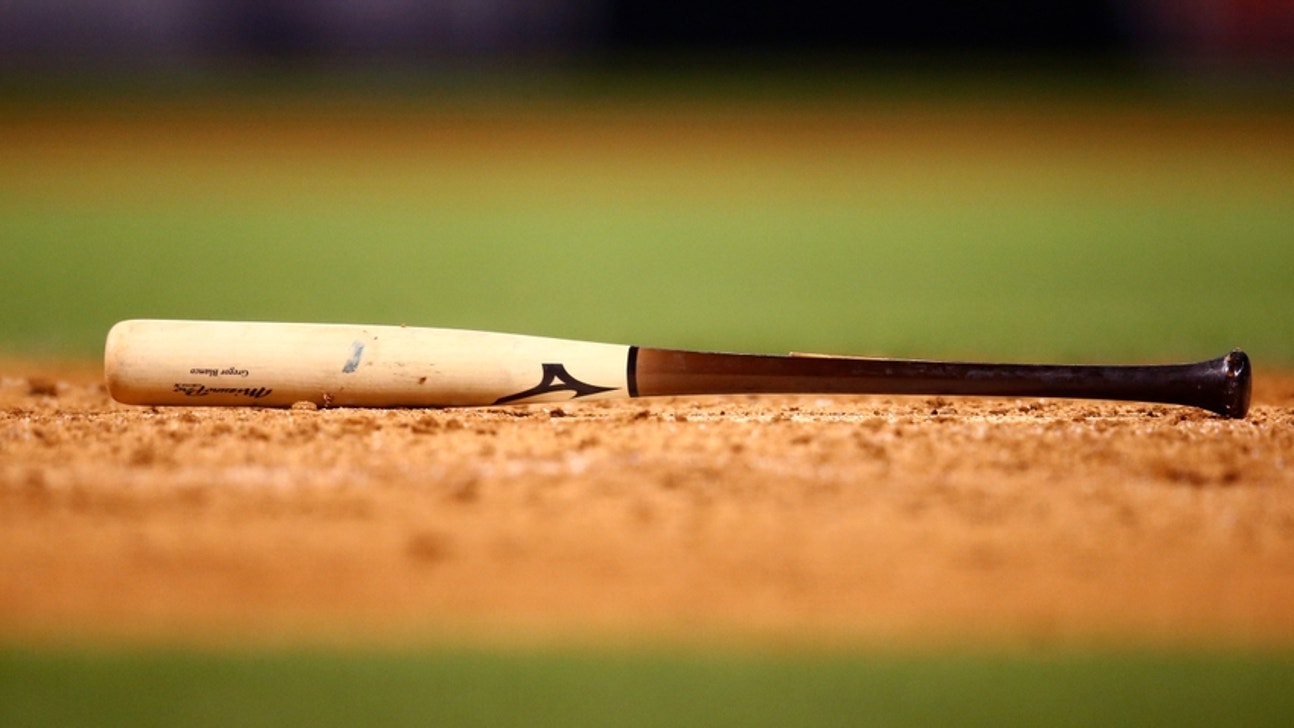 Adam Eaton
MLB: Ranking the Top Five Offenses
Updated
Mar. 4, 2020 10:40 p.m. ET

Fansided, Jason Reed/FanSided via Call to the Pen
Mark J. Rebilas-USA TODAY Sports
In this year's MLB offseason, the most depth has lied within the offense. Although guys like Edwin Encarnacion and Mark Trumbo haven't signed yet, some moves have still altered the offensive landscape of MLB.
Like with the starting rotation, the offensive production for any MLB team is a major key to success. Although it is not everything, the teams that can hit the baseball situationally along with putting together a decent pitching staff are oftentimes the World Series champions. Clubs don't need to bash an endless amount of home runs like the Orioles; instead, they come up big on offense when they need it most. This is why the Chicago Cubs were so successful. They had so many bats ready to step up and get the next big hit.
Heading into 2017, there are promising offenses that look ready to mirror the Cubs' success in 2017. Some teams have already brought new guys in, and some are still coping with the losses of players and attempting to fill a void. There are still a lot of moves left on the table, so ranking the best offenses may be a bit premature. All it takes is a team to sign a superstar such as Mark Trumbo or Edwin Encarnacion and they may catapult themselves into contention. Regardless, a ranking of the five best offenses can still be done today.
Whether it be contact, power, or situational hitting, each team excels for different reasons. Some teams have mastered the art of station to station, getting multiple runners on base. Others have mastered the power game, relying on big blasts to get the job done. But the best teams are a good blend of both. Basing performance on situation, coming up with base knocks early and the big bombs when needed is the mark of a truly special offensive unit.
Kenny Karst-USA TODAY Sports
5. Houston Astros
The Houston Astros are extremely deep in the offensive department. Although the Astros have been rumored to want to deal a bat or two for pitching, this still leaves them in great shape. Adding the likes of Josh Reddick, Carlos Beltran, and Brian McCann serves as a smart move to bring in veteran bats. With young guys like Alex Bregman and George Springer (one of which may be traded) still finding their footing, having multiple veteran presences will only benefit the ball club.
Led by arguably the best natural hitter in baseball, the Astros looked posed to be offensive powerhouses. Jose Altuve and Carlos Correa serve as one of the best hitting middle infields in baseball. Combined the duo slugged 44 home runs and 192 runs batted in this year. Altuve is the better pure hitter, batting .338 to Correa's .274, but Correa will only get better. With first base being the only notable hole, the Astros infield looks great. Alex Bregman is posed for greatness, and Brian McCann can still produce at the big league level.
Joined with a well-rounded infield is a solid outfield. With George Springer locking down the middle, Josh Reddick and Carlos Beltran provide good offense. Although he struggled with the Dodgers, Reddick still posted a respectable .281 average with a relatively low strikeout rate. Beltran, as old as he is, slugged 29 home runs and 93 runs batted in, all with a .295 batting average. Springer still hasn't reached his ceiling, posting only a .261 average. However with 29 home runs, 116 runs scored, and 82 runs batted in, the Astros have high hopes for the young outfielder.
Evan Habeeb-USA TODAY Sports
4. Colorado Rockies
Being a potential dark horse for the NL Wild Card, the Rockies look good offensively heading into 2017. If only the Rockies could put together a decent pitching staff, they could be a very good team. To their credit, they do play at Coors Field which not only boosts their numbers but the opposing team's numbers as well. Nonetheless, with the best hitting infield in baseball, in my opinion, the Rockies look absolutely phenomenal offensively.
If Trevor Story didn't get hurt last season, we may have seen even more impressive numbers coming from the Rockies. Despite him being hurt, the Rockies infield as a unit has solid numbers. With the new acquisition of Ian Desmond (who potentially will play first) here are Colorado's infield numbers: .297 batting average, 104 home runs, 421 runs scored, and 387 runs batted in. Those are stellar numbers considering Tony Wolters is bringing down the stat line at catcher (sorry, Tony!). Nevertheless, the Rockies infield looks scary good, and that's not where it stops.
The Rockies outfield is very promising offensively as well. Despite being in trade rumors, Carlos Gonzalez when healthy is still a menace at the plate. With Charlie Blackmon, and a potential platoon between Gerardo Parra and David Dahl, the Rockies look scary good. The four combine for a .299 average with 68 home runs, 215 runs batted in, and 285 runs scored. The Rockies have so many good hitters, it is impossible not to consider them one of baseball's best offenses. The thing that keeps them from being the best, which they arguably could be, is their ball park. Coors Field undoubtedly pads those numbers, but doesn't take away from their greatness.
Brad Mills-USA TODAY Sports
3. Washington Nationals
Despite the trade for Adam Eaton being questionable, adding Eaton's presence still boosted the Nationals' offensive production. Moving Trea Turner to his natural shortstop position, the Nationals improved as a whole. With perhaps the only bad offensive position being first base, the Nationals look set and ready to make yet another push toward the Fall Classic. Led by Daniel Murphy and Bryce Harper, the Nationals not only have depth but boast a star-studded cast of players.
First, Bryce Harper is still very young. Yes, he had a disappointing year and many question his ability to be consistent at the big league level. Harper is still only 24 years old, and we tend to forget truly how young he is because he has been in the league for five years. Heck, Harper is younger than Kris Bryant and everyone makes him out to be extremely young. Regardless, Harper will definitely bounce back, and adding Eaton's bat along with Jayson Werth's mild power and the Nationals' outfield complements itself.
As for the infield, well, the infield is just as well-rounded. Led by Daniel Murphy, who missed out on the batting title by one point, the Nationals infield is just as good as its outfield. Trea Turner is my personal standout. Despite being a Dodger fan, I can admit that Turner likely could have won Rookie of the Year if he played all season like Corey Seager. He will only get better playing at shortstop. At 26, Anthony Rendon has only been getting better and better, showing he can get close to batting .300. Rendon may be a sleeper for a breakout season. Derek Norris is a good offensive catcher, although he doesn't fill the hole left by Wilson Ramos. With so much young talent that arguably will only get better as time goes on, the Nationals look pretty good offensively heading into 2017.
Ken Blaze-USA TODAY Sports
2. Chicago Cubs
Yet again, the Cubs find themselves second on these rankings behind the same team. Led by NL MVP Kris Bryant, and his partner Anthony Rizzo, the defending champions still have one of the best offenses in baseball. We could see the Cubs make a move or two to fill in some gaps, potentially increasing their ranking, but as of now they sit number two. Despite being great offensively, the Cubs lack secondary depth which could hurt them down the road. The departure of Dexter Fowler is huge, leaving Albert Almora Jr. and John Jay to platoon in center. The Cubs have multiple guys to play multiple spots, but they are all each other's backup. If two or more of them unfortunately got hurt, the Cubs would suffer massively.
The Cubs have the best corner infield, hands down. Kris Bryant has been nothing short of electric in his time in the big leagues and Anthony Rizzo has turned into a true star. Their middle infield, Javier Baez and Addison Russell, are both young and can only get better. The great thing for the Cubs is their entire infield is young, and still have many years in their prime. This is promising for the Cubs to consistently remain World Series contenders.
Kyle Schwarber has returned, yet the Cubs don't really have anywhere to put him. Schwarber could catch, but he may be a defensive liability. With Ben Zobrist being locked down in left, and Schwarber likely being unable to play anywhere else, the Cubs are in a pickle. They may attempt to trade the young power bat to an AL club for pitching. However, that only hurts their outfield depth as they only have four listed outfielders. This is the problem in Chicago: they have the talent, but nobody to complement the talent as the season goes on. Without proper utility guys, the Cubs may get tired heading down the stretch in 2017, which hurts their offensive value. Yet they are still the second best offensive team in baseball.
David Butler II-USA TODAY Sports
1. Boston Red Sox
Man, wouldn't a Cubs and Red Sox World Series be epic? The two best teams in baseball battling it out to see who is the real powerhouse. Two former cursed teams who are out to dominate the competition after years of being laughingstocks. Anyway, the Boston Red Sox have the best offense in baseball. They have the superstars like the Cubs, and have good utility guys like Brock Holt and Chris Young who can provide a solid backup plan.
With the recent acquisition of Mitch Moreland, the Red Sox will be set. While getting Moreland won't fill the hole of David Ortiz, bringing in the power hitting Gold Glove winner allows Hanley Ramirez to shift to DH and focus on hitting. This could reignite Hanley's career as he won't need to focus on not being a defensive liability. Dustin Pedroia is often forgot about. The man still manages to hit over .300 , keeping up with the young guns. Xander Bogaerts is absolutely phenomenal, with the only question mark being Pablo Sandoval. Sandoval has the potential to return to his former glory, and if he does the Red Sox will be even more deadly.
More from Call to the Pen
Then there is the outfield. Andrew Benintendi is considered to be the next best thing in Boston and likely has the potential to hit over .300. Jackie Bradley Jr. and Mookie Betts are both young stars who have been thriving in Boston since their arrival. With such a great blend of pure hitting along with power specialists, the Red Sox seem to have it all heading into 2017.
---
---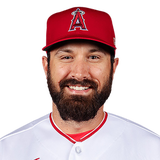 Get more from Adam Eaton
Follow your favorites to get information about games, news and more
---