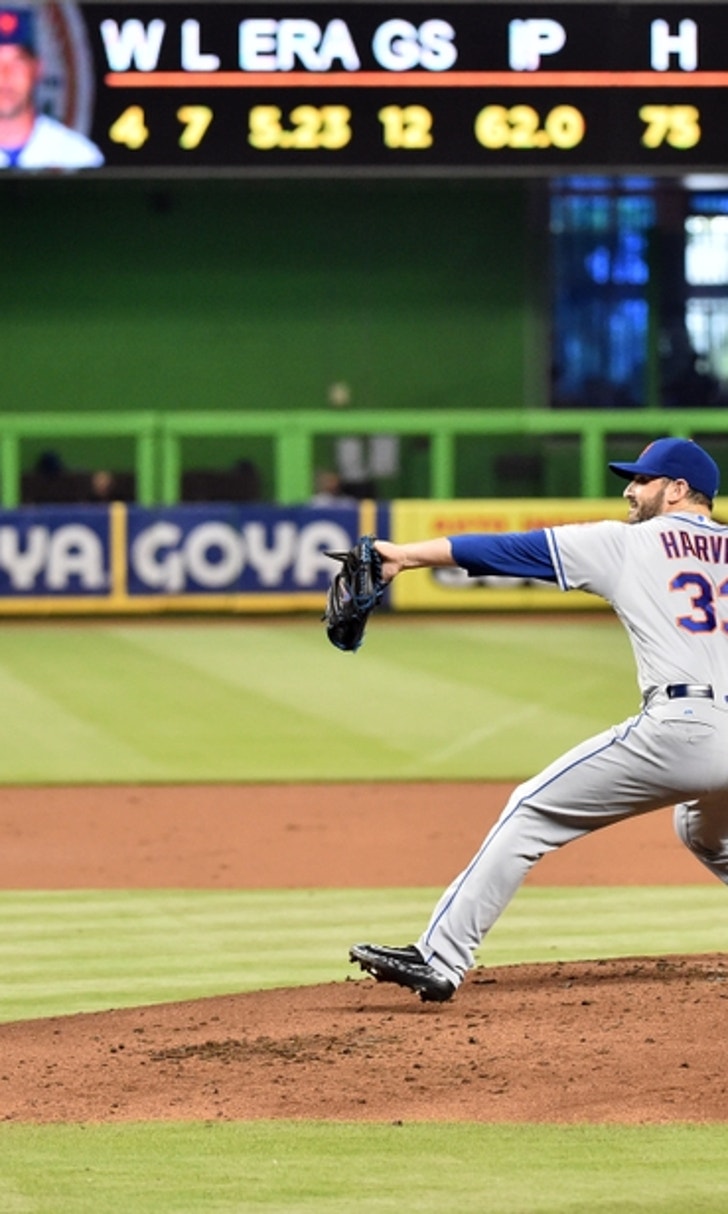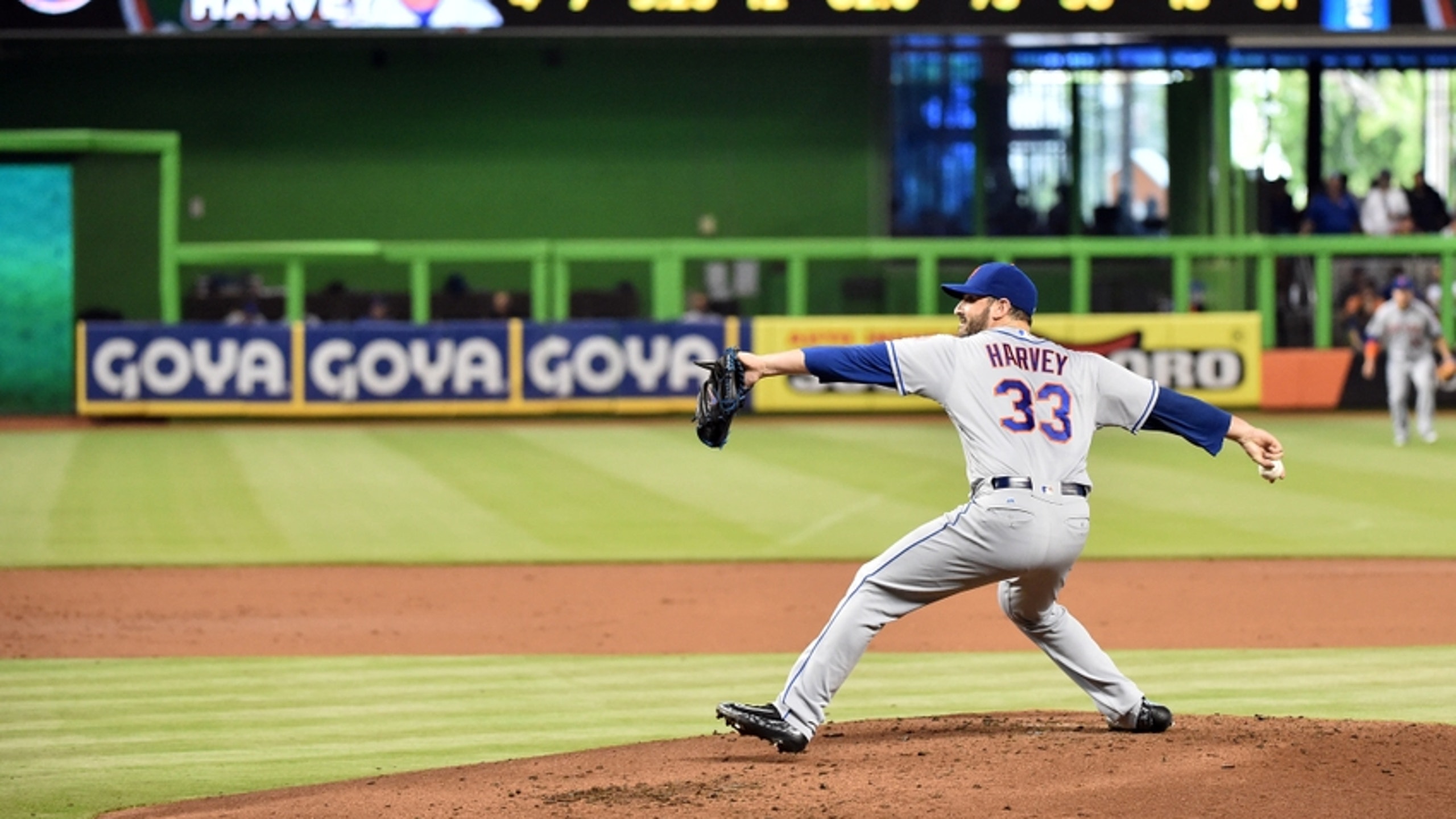 MLB: Four Unexpected Things that we should Expect in 2017
BY Fansided and Jason Reed/FanSided via Call to the Pen • December 28, 2016
Mandatory Credit: Dale Zanine-USA TODAY Sports
The game of baseball is a true art form in many ways. With so much history it could be inferred that everything baseball has to offer has happened. Yet year after year, the MLB surprises us in ways we couldn't imagine.
Us baseball fans think we know it all, don't we? Year after year, season and season all of us tend to make predictions. Whether is be predicting the layout of the postseason, or which team will land a coveted free agent, baseball analysis leads to guesses and quirky predictions. With so much history to draw example from you would think that we would be able to anticipate anything that baseball has to offer. However, seemingly every year spectacular things will happen, and catch the entire baseball world by storm.
Sometimes, these surprises are teams being very underwhelming, like this season's Pittsburgh Pirates. Other times players will break out from seemingly nowhere, or fall off the face of the planet. I'm sure not many people predicted that the Pirates would fare so poorly, or that Andrew McCutchen would have the worst year of his professional career. Sometimes these events occur from bad luck, other times in good luck, and other times they are just things nobody saw coming. I am certain that before 2016 nobody expected Gary Sanchez to put together one of the most historic stretches in MLB history.
Next season there will undoubtedly be more unexpected moments that shy from the normal. This list will be an attempt to prepare the baseball community for events that we otherwise didn't see coming. While these certainly won't be the only surprises occurring this season, these four are ones we should expect. With that being said, let's dive into the 2017 season and take a look at seemingly unexpected things that we should expect for next season.
Isaiah J. Downing-USA TODAY Sports
The Colorado Rockies Will Make a Playoff Push
Since the ball club's inception in 1993, Colorado has only seen itself play in October three times. These three times, 1995, 2007, and 2009, saw Colorado as Wild Card participants, even making it as far as the World Series in 2007. Many fail to recognize the Rockies credibility as a big league team, as their short history yet long history of losing prevents so. However, with an offense that is one of the best in the league, Colorado will see themselves pushing for a Wild Card spot and potentially even getting it.
The Rockies already have all the offensive pieces of the puzzle to make a run in 2017. With Charlie Blackmon, Ian Desmond, Nolan Arenado, D.J. Lemahieu, Trevor Story, and Carlos Gonzalez the Rockies are a legitimate offensive force. With so much depth and young talent the Rockies will likely move a bat for an arm, which will undoubtedly help them far more than said offensive bat. With young guns in the likes of Trevor Story, David Dahl, and Brendan Rodgers the Rockies have not only trade bait but a formidable future. The Rockies could deal Gonzalez and Rodgers for a elite level pitcher, and a move like that will only solidify their contention.
Even without a move for an elite pitcher the Rockies still have a great chance in making the playoffs. With an offense so star-studded, it is hard to see them not in the running come September. Especially now with Bud Black in the mix, the Rockies have a game-plan to succeed and may end up doing so. Black has won two World Series', one as a player and one as a pitching coach. He knows what it takes to win baseball games, and in 2017 the Rockies will be doing a lot of that.
Dale Zanine-USA TODAY Sports
Matt Harvey Will Return to Grace
The former all-star Matt Harvey has had one of the unluckiest stretches in recent baseball memory. In 2013 Harvey started the all-star game over Clayton Kershaw and was the front-runner for the Cy Young Award. His entire career changed on August 7, 2013 when Harvey suffered an injury that led to Tommy John surgery and a 20 month absence from the game of baseball. In 2015 we saw Harvey make his return, pitching himself to a 13-9 record with a 2.71 ERA. Then in 2016, Harvey did horrendous, pitching only half the season with a 4-10 record and a 4.86 ERA. 
Another injury had struck Harvey, and seemed to do him discomfort all season long. With this injury history, and a fairly underwhelming 2016, many have written Harvey off the books as one of baseball's best arms. However, coming off of surgery, with many arms around him Harvey may excel like never before. Harvey will battle Syndergaard, DeGrom, and Matz to be the best pitcher on the Mets. Many people think of Harvey as an unfortunate situation surrounded by "what if's". I see Matt Harvery as a recouped superstar who will come back with a vengeance in 2017.
Being surrounded by greatness will certainly soften the load Harvey has to carry on his back. No longer does he need to carry a young club to the promise land, he instead is contributing to a great staff as a whole. Many tend to ignore how young Harvery truly is, turning 28 in March, and ignore the fact that his prime years are likely still to come. In 2017 we will see the beginnings of a truly great stretch for Harvey's career, as unexpected as it may seem.
Ray Carlin-USA TODAY Sports
The Texas Rangers Will Fall to Third in the Division
Yes, you read that right. The team with the best record in the AL in 2016 will fall to third in their very own division, only outlasting the Oakland A's and barely the Los Angeles Angels. This list started with two promising things, and will end will two negative things. As far-fetched as this seems, the Rangers are only getting worse and their counterparts are only getting better. They won't be a bad team by any stretch of the imagination, likely being a .500 team, but won't see the same success. Heck, I was tempted to throw them as low as fourth behind the Angels, but they likely will have similar records and Texas will narrowly edge out the Halos.
The Texas Rangers by far led the MLB in one-run wins with 36. Texas accounted for a 36-11 record in one-run games, and while that seems like a testament to their resilience it's only a bad sign. Part of baseball is luck, and it can be said that the Rangers had a lot of good luck thrown their way in 2016. If the Rangers only won half of their one-run games they are now 83-79 and out of the postseason. Which the Astros and Mariners getting better Texas is falling behind and will see themselves approach mediocrity.
Notable loses for Texas are Ian Desmond, Carlos Beltran, Mitch Moreland, Prince Fielder, and Derek Holland. Notable acquisitions for Texas are Andrew Cashner, and well that's about it. Losing so many offensive keys will hurt the Rangers drastically next season. With little depth, and their franchise player Adrian Beltre likely entering his last two seasons, the Rangers will struggle. They are an injury or two away from the pitching staff completely collapsing, and their lack of depth will come out as 2017 progresses.
Kim Klement-USA TODAY Sports
Mark Trumbo Will be a Flop
Mark Trumbo had the best year of his professional career in 2016. Trumbo slugged his way to 47 home runs and 108 runs batted in that will lead to him collecting a big paycheck. Many teams are likely looking for Trumbo's services in 2017, and will pay a hefty fee for him. The only problem is that Trumbo likely will not live up to the expectations, or cost, that people expect. While he won't be awful, his fall from grace will be deemed a waste of money and a flop.
Trumbo will likely cost as much or slightly less than Yoenis Cespedes did for the New York Mets. Trumbo's league leading power numbers are enticing to many, especially AL ball clubs that can slot him in at DH and avoid his bad fielding. However, his power numbers are likely no more than a flash in the pan. Despite being a power presence, Trumbo still only hit .256. His strike-out rate was above his career average, and drew a convincingly low amount of walks for being a power hitter.
More reason to call Trumbo's performance a flash in the pan is his history before 2016. Sure, he did great with the Angels, but in 2014-16 he combined for 36 home runs. Trumbo was in no ways bad, he just was nothing more than a solid power producer. Now, teams are looking at him like this wrecking ball that will slug 40+ home runs, and that's just not the case.
A team, likely the Orioles or Braves, will pay a lot for Trumbo to put them into playoff contention. However, as 2017 progresses, we will all learn it was a giant waste of money.
More from Call to the Pen
This article originally appeared on
---
---