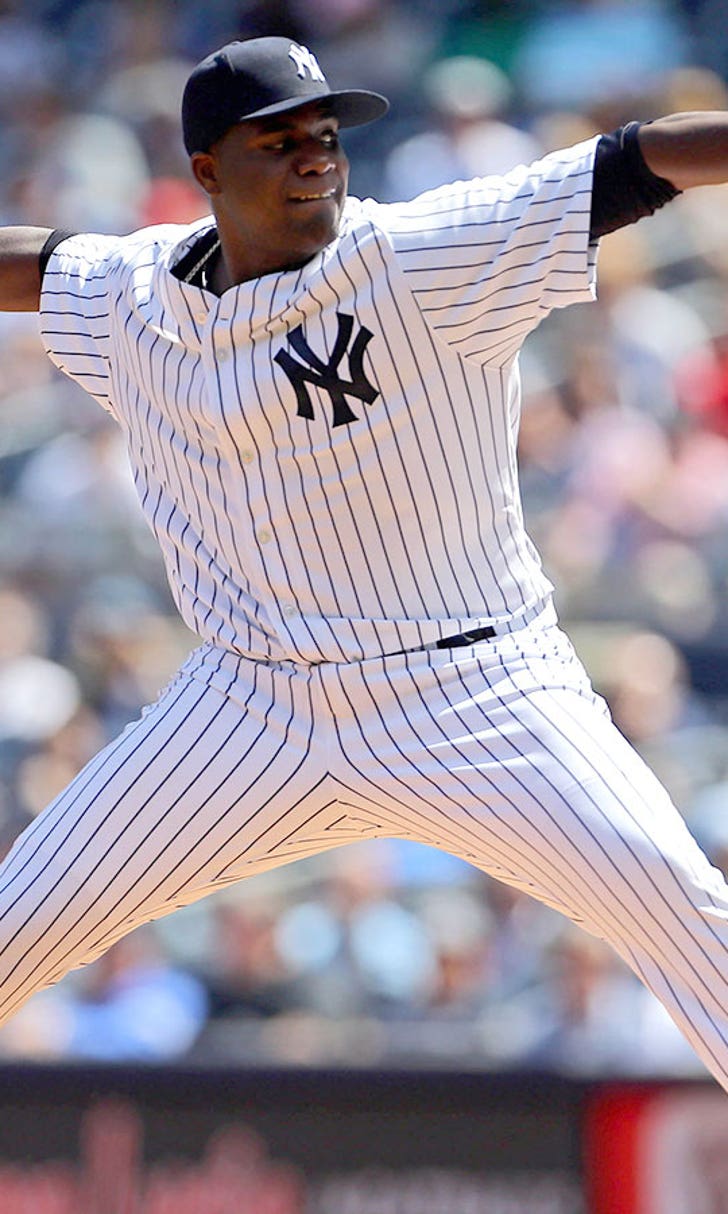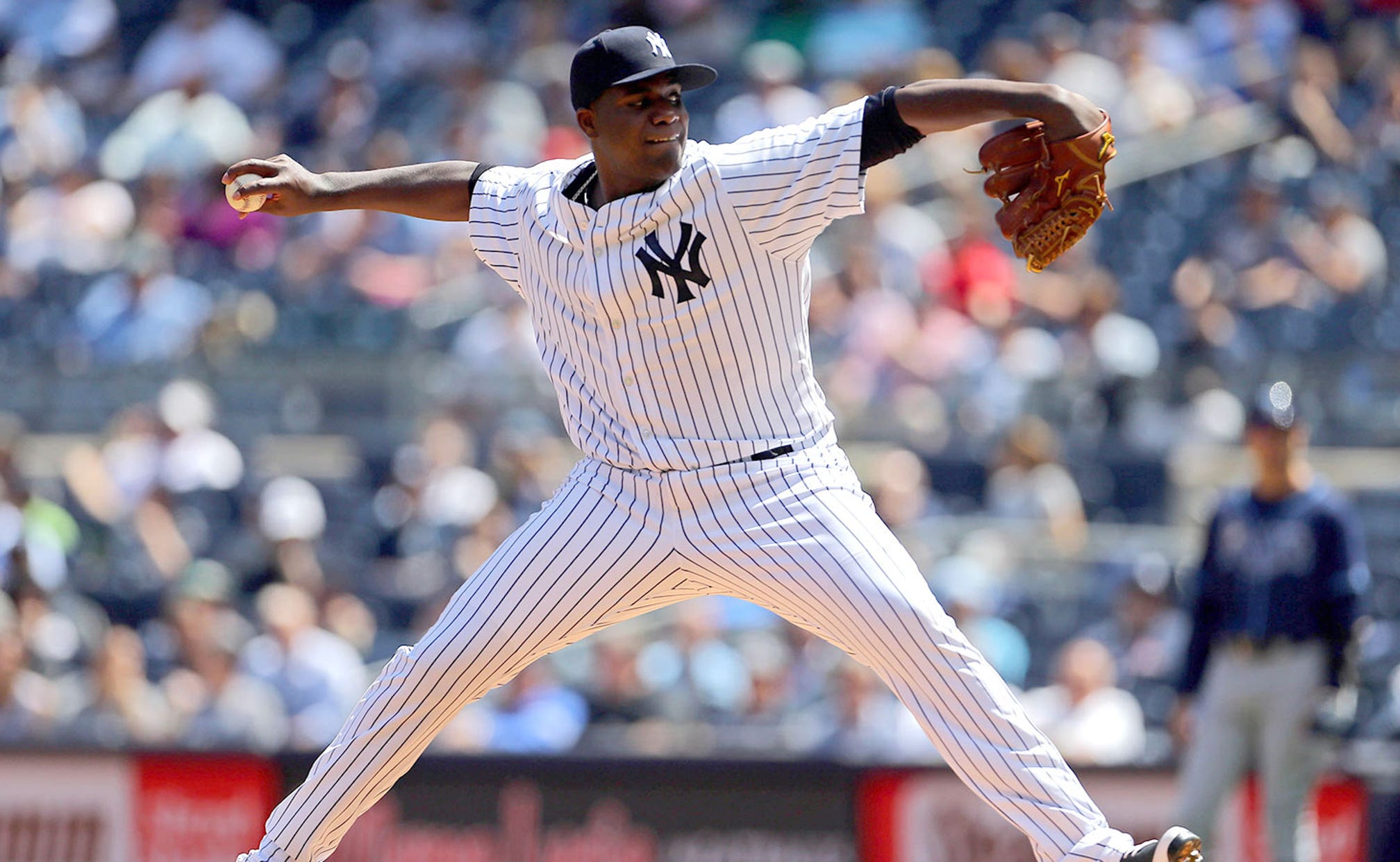 Michael Pineda joins three other Yankees to strike out 16
BY foxsports • May 10, 2015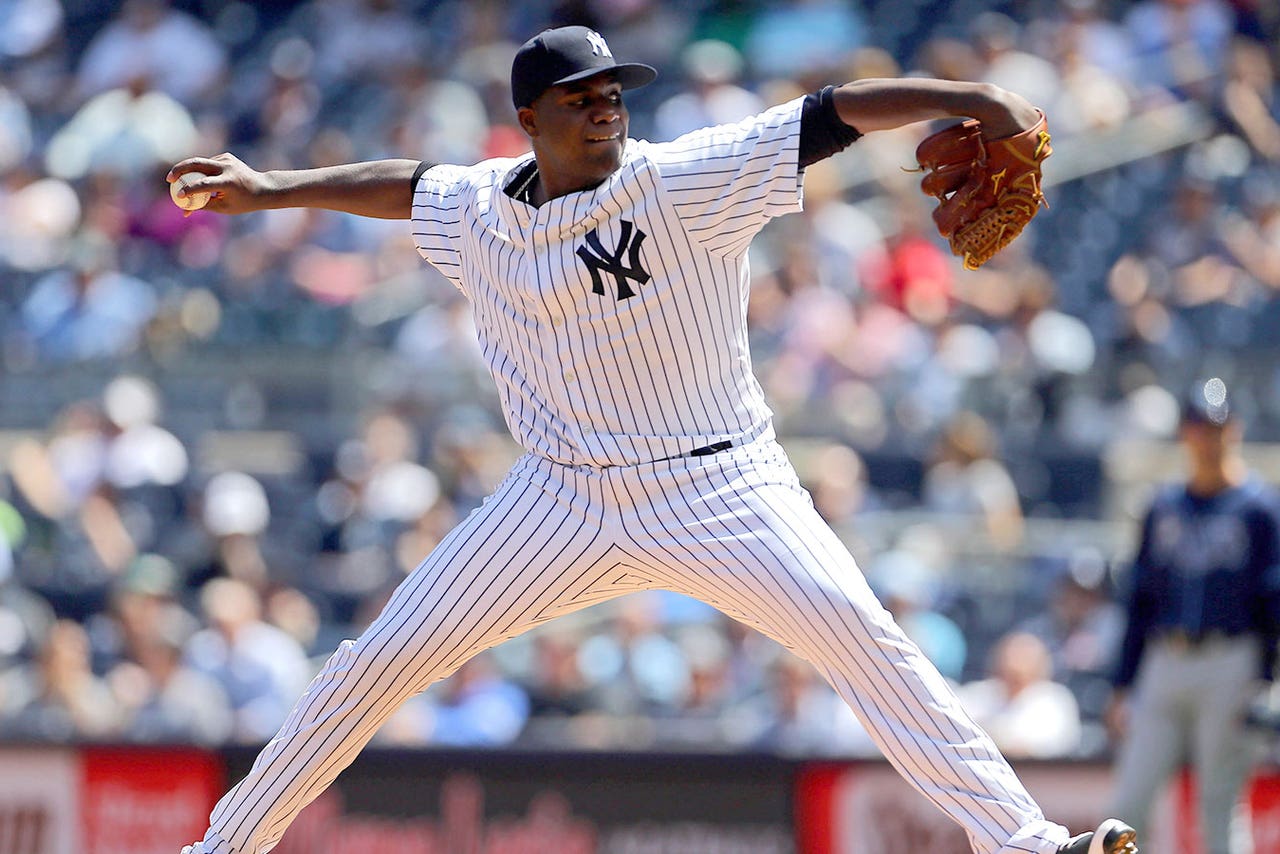 On Sunday afternoon, New York Yankees right hander Michael Pineda was flat out dominant, striking out 16 Baltimore Orioles hitters over seven innings of work. After the game, catcher Brian McCann had some high praise for Pineda, according to LoHud Yankees Blog:
"A couple of (pitches), they were great pitches, right on the corner, right at the knees. They were perfect pitches. It's not fun facing him. … He's a dominant pitcher. He really is. He's a guy that not many people want to face." 
In striking out 16, he joined some rare Yankees air. As pointed out by True Jersey, he's the fourth Yankee to reach that mark in a game. Here's the rundown from True Jersey:
1) Ron Guidry, 18 strikeouts: June 17, 1978
The Yankees' lefty improved to 11-0 on the year when he struck out 18 California Angels on June 17th in '78, pitching all nine innings while allowing no runs on four hits. 
2) David Cone, 16 strikeouts: July 30, 1997
Barely 19 years later Yankees' righty David Cone punched out 16 Detroit Tigers through eight innings on 127 pitches in the 5-2 win at the old Tiger Stadium.
3) David Wells, 16 strikeouts: July 30, 1997
Wells also struck out 16 batters, dominating the Athletics at home on a Wednesday. The Yankees won 7-0. Wells threw 138 pitches and walked three.
4) Michael Pineda, 16 strikeouts: May 10, 2015
Pineda threw a career-high 111 pitches Sunday, striking out 16 en route to a 6-2 win, his fifth on the season. He hasn't lost yet. Pineda allowed no walks, either, and on the year has a ridiculous 54 strikeouts and three walks.
Understandably, Pineda couldn't have been happier postgame:
"All pitchers want to throw strikes. For me, it's the best thing, to throw strikes to hitters, and that's what I'm doing, so I'm happy with that. I'm really happy because this is a really good game and I'm very happy."
There's no telling how he will end the season, but 5-0 with a 2.72 ERA just three walks compared to 54 strikeouts is a pretty good start.
(h/t True Jersey)
---
---