Major League Baseball
Major League Baseball
Mets 9, Marlins 2
Published
Apr. 3, 2011 11:24 p.m. ET

Javier Vazquez was hoping to get off to a fast start in his first game with the Florida Marlins.
It didn't work out.
Vazquez was lifted in the third inning in his Florida debut and the Marlins went on to a 9-2 loss to the New York Mets in the rubber game of their opening series.
''Nothing was working today,'' he said. ''I was behind the count a lot and was not commanding the ball. Too many balls over the plate, you can't do that in the big leagues or you're going to pay.''
Vazquez (0-1) struggled in his only season with the New York Yankees, going 10-10 with a 5.32 ERA, then signed a $7 million, one-year deal with Florida in the offseason.
He struggled with his control and was hit hard by the Mets, walking five and allowing seven runs in 2 1-3 innings. But shoddy defense led to three unearned runs on his line and he said he didn't feel additional pressure starting with a new team.
''I felt good out there, I had life on my ball,'' Vazquez said. ''Like I said, when you don't command your ball, that's what's going to happen.
''It's tough because it's the first start and you want to start on the right foot. There are a lot of starts left so hopefully we will do better on that.''
New York scored three times in the first. Jose Reyes led off with a double and Willie Harris followed with a drive over the fence in right. The Mets added another run when shortstop Hanley Ramirez made an errant throw attempting to turn an inning-ending double play.
''Javy Vazquez's fastball wasn't over the zone for a strike,'' Marlins manager Edwin Rodriguez said. ''His secondary pitches weren't working. When you get behind on the count that is what's going to happen.''
Vazquez pitched a scoreless second, then unraveled after Ike Davis hit a one-out solo drive on a 3-0 pitch in the third.
''It was probably a ball,'' Davis said. ''I probably shouldn't have swung at it.''
The next four batters reached. Daniel Murphy hit an RBI double and Josh Thole was intentionally walked before Edward Mujica replaced Vazquez.
Dickey came to the plate with the bases loaded and hit a soft grounder to third baseman Emilio Bonifacio, who sailed an easy throw home over John Buck's head. Two runners scored to make it 7-0.
''This club has been built on pitching and defense and we failed in both departments,'' Rodriguez said.
R.A. Dickey (1-0) pitched six innings for New York, allowing an unearned run and five hits. The right-hander went 11-9 with a 2.84 ERA last season with the Mets, easily the best year of his career.
The Mets waited more than two months to win a series on the road last year, but this season, it took only a weekend.
''(Last season) we kept thinking we've got to win on the road, we've got to win on the road and the earlier you do that the more you can have the identity that you play well on the road, you can really roll with that,'' Dickey said.
The Mets were 47-34 at home last season, but just 32-49 away from Citi Field.
''You really have got to bear down on the road, there's no question about it,'' first-year manager Terry Collins said. ''You've got to prepare yourself because you can get caught up in a field or stadium you're not comfortable with and you have to grind it out.''
Gaby Sanchez had three hits and drove in a run for the Marlins, who beat New York 6-2 in the opener on Friday. Omar Infante and Bonifacio had two hits apiece.
NOTES: It was the shortest start for Vazquez since August 14, 2005, when he allowed nine runs in two innings for the Diamondbacks against Atlanta. ... Marlins RF Mike Stanton (tight hamstring) did not play in the last two games of the series, but could be back Tuesday against the Nationals. ... The top three hitters in the lineup for the Marlins - Chris Coghlan, Infante, and Ramirez - hit .184 (7 for 38) in the series. ... The Mets did not win their first road series of the year last season until June 11-13 when they swept the Orioles. They went 0-6 at SunLife Stadium in 2010.
---
---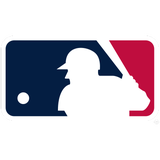 Get more from Major League Baseball
Follow your favorites to get information about games, news and more
---