Major League Baseball
Major League Baseball
Mets 7, Marlins 4(12)
Published
Sep. 7, 2011 6:44 a.m. ET

When the New York Mets needed a run, Nick Evans delivered.
Evans had three go-ahead base hits including one in the 12th inning to give the Mets a 7-4 win over the Florida Marlins on Tuesday night.
''To be honest, he's got something to prove,'' Mets manager Terry Collins said. ''You can't get designated as many times as he's been designated in the last couple of years and not have something to prove. He's taken this opportunity to show us he can hit.''
Jose Reyes, Justin Turner, Angel Pagan, and Evans each had three hits for the Mets, who gave up a two-run lead in the bottom of the ninth inning.
Evans, who is looking to make a statement in the final month, also delivered go-ahead RBI singles in the sixth and eighth.
''There's still 25 games left in the season,'' Evans said. ''I've been playing for 12 so I still got a long way to go before I can exhale coming into spring training.''
Jose Ceda (0-1) gave up three straight hits to begin the 12th, including Evan's soft liner to center to score Pagan. Later in the inning, Reyes hit an RBI single and Lucas Duda drew a bases-loaded walk to give the Mets a 7-4 lead.
Ryota Igarashi (4-1) struck out the only batter he faced.
Josh Stinson, the Mets' eighth pitcher, pitched a perfect inning to record his first career save.
''It was exciting, glad to get that one out of the way,'' Stinson said. ''Three games, got two of the big ones out of the way-first strikeout and first save.''
Not too many of the announced crowd of 22,318 stuck around for the finish of a game that lasted 4 hours, 29 minutes after the start of the game was delayed 1:14 due to rain.
''They're exhausted,'' Collins said. ''Absolutely physically and mentally exhausted and I don't blame them.''
The Marlins left 16 runners on base and were unable to take advantage of three errors by the Mets including a crucial one in the 11th by David Wright, who dropped a pop-up that put two runners in scoring position, but Donnie Murphy struck out to end the inning.
''Sixteen on base again,'' Marlins manager Jack McKeon said. ''We had chances in the early innings, bases loaded and one out two times, couldn't dent the plate.''
With the Mets leading 4-2 in the bottom of the ninth, Bobby Parnell allowed a single to Greg Dobbs and a two-out walk to Logan Morrison. Mike Cameron then doubled off the left-center wall as both runners scored to tie the score. Murphy also struck out to end the ninth. It was Parnell's fourth blown save in nine chances.
Evans singled in the eighth to give the Mets a 3-2 lead and Pagan doubled off first baseman Gaby Sanchez's glove in the ninth for another run.
Dobbs had three hits and drove in two runs.
The Mets walked the bases loaded with one out in the fourth and eighth, but escaped both jams without allowing a run.
Mets starter Miguel Batista allowed one run and five hits in six innings. He struck out three and walked four.
Chris Volstad, who has not won since July 10, pitched six innings and allowed two runs for the Marlins.
''It was a pretty crazy game, back and forth, a battle,'' Volstad said.
NOTES: A black cat scampered in front of the Marlins dugout and jumped into the stands in the eighth inning with the Mets batting. ... Marlins INF Matt Dominguez made his major league debut in the 10th when he was hit by a pitch. ... Marlins CF Mike Cameron left the game in the 11th inning with a tight hamstring and is considered day-to-day. ... Mets LHP Johan Santana (shoulder) threw a successful bullpen session before the game and will make his second minor league rehab start on Friday with hopes of returning to the majors at some point this season. ... Marlins SS Hanley Ramirez, who has not played since Aug. 2, will have season-ending shoulder surgery on Sept. 15. ... Wednesday's game between the two clubs was moved up two hours to a 5:10 start to accommodate the Mets doubleheader on Thursday against the Braves. The Mets will send RHP R.A. Dickey to the mound. He is 2-0 with a 0.00 ERA in two games at Sun Life Stadium. Florida will counter with LHP Brad Hand, who did not earn a decision in his lone start against the Mets earlier this season.
---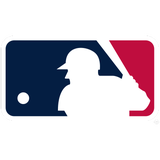 Get more from Major League Baseball
Follow your favorites to get information about games, news and more
---