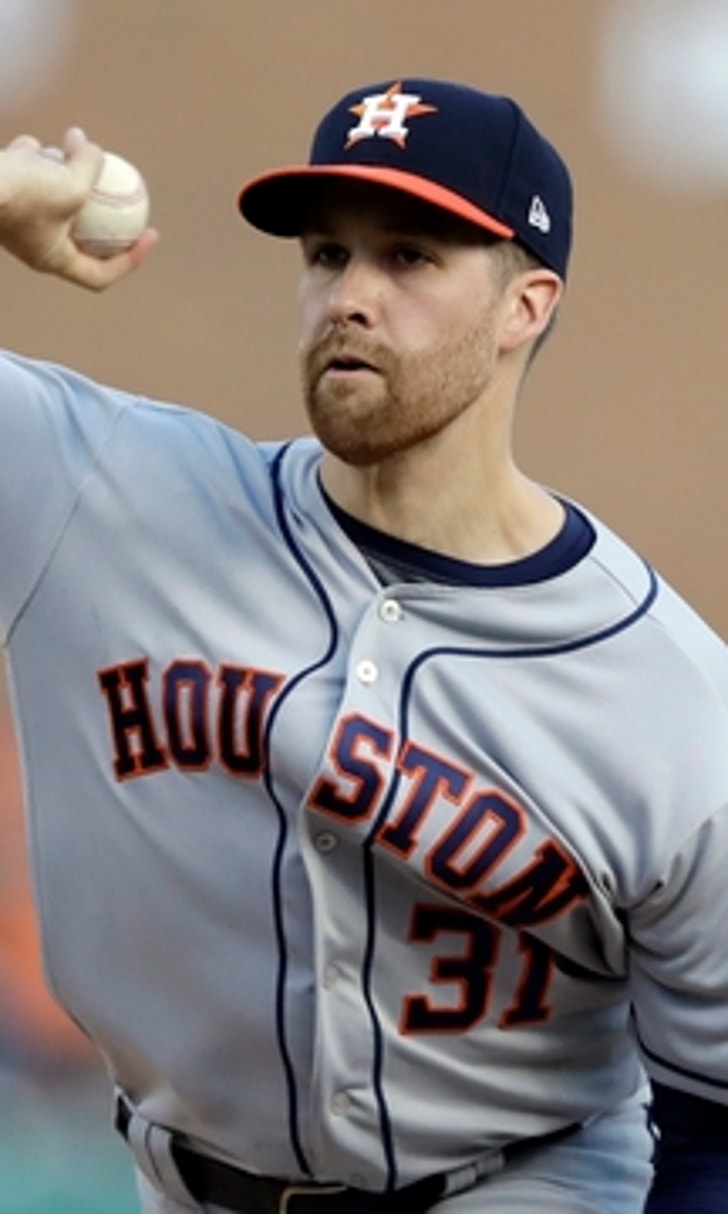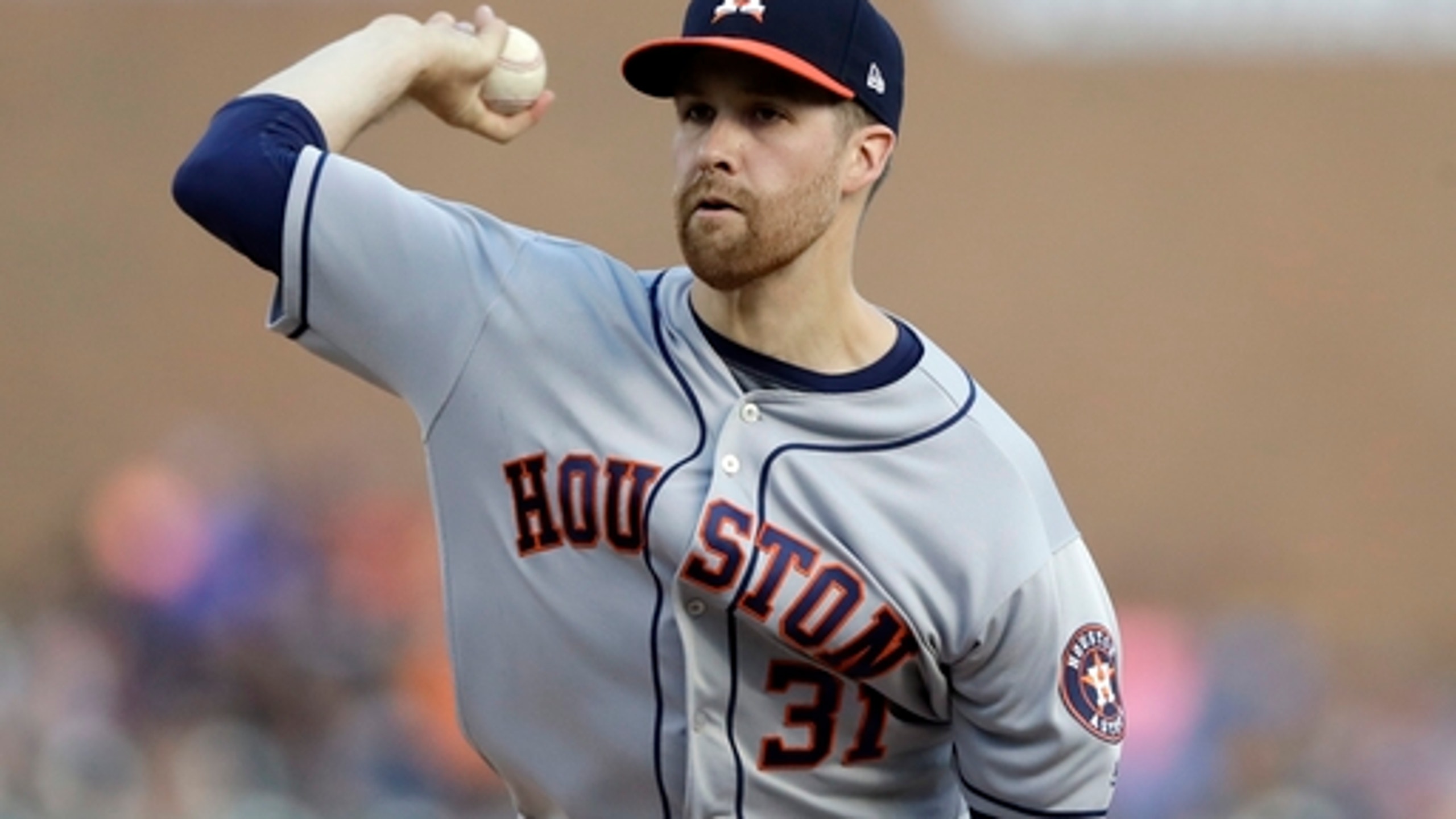 McHugh goes to arbitration; Gausman settles
February 14, 2018
PHOENIX (AP) Collin McHugh became the second pitcher on the World Series champion Houston Astros to go to salary arbitration, and Chicago White Sox outfielder Avisail Garcia also went to a hearing.
McHugh asked for a raise from $3.85 million to $5 million during Tuesday's hearing before arbitrators Mark Burstein, Jeanne Wood and Allen Ponak. Houston argued for a $4.55 million salary.
Garcia requested a hike from $3 million to $6.7 million rather than Chicago's $5.85 million offer. His case was heard by Phillip LaPorte, Steven Wolf and John Kagel, who are likely to issue a decision Wednesday.
Players lead 7-6 with decisions to be announced Thursday for McHugh and pitchers Marcus Stroman, Jake Odorizzi and Trevor Bauer. Four more hearings are scheduled, and 22 decisions would be the most since players won 14 of 24 cases in 1990.
Baltimore and pitcher Kevin Gausman agreed Tuesday to a $5.6 million, one-year deal, avoiding a hearing scheduled for Wednesday.
McHugh heads to spring training projected as a sixth starter behind a rotation with Justin Verlander, Dallas Keuchel, Gerrit Cole, Lance McCullers Jr. and Charlie Morton. The Astros could decide to trade McHugh.
The 30-year-old right-hander was 5-2 with a 3.55 ERA in 12 starts last season. He was on the disabled list with tendinitis in his pitching shoulder until July 22.
Astros closer Ken Giles won his case on Feb. 3 and will earn $4.6 million instead of the team's $4.2 million offer.
Garcia was a first-time All-Star last year, when he was second in the AL batting race and set career bests with a .330 average, 18 homers and 80 RBIs.
Gausman had asked for $6,225,000 and the Orioles had submitted $5.3 million when proposed salaries were swapped last month, making the settlement $162,500 below the midpoint. He earned $3.45 million last year in his first of four arbitration-eligible seasons.
His deal includes bonuses of $50,000 each for 25, 30, 33 starts; $50,000 if he makes the All-Star team; and $50,000 if he earns a Gold Glove.
Gausman went 11-12 with a 4.68 ERA last season, making a career-high 34 starts with a personal-best 179 strikeouts. The right-hander was 3-7 on June 21 before rebounding. The 27-year-old is 34-43 with a 4.18 ERA in five major league seasons, all with the Orioles.
---
More AP baseball: https://apnews.com/tag/MLBbaseball
---
More AP baseball: https://apnews.com/tag/MLBbaseball
---
---