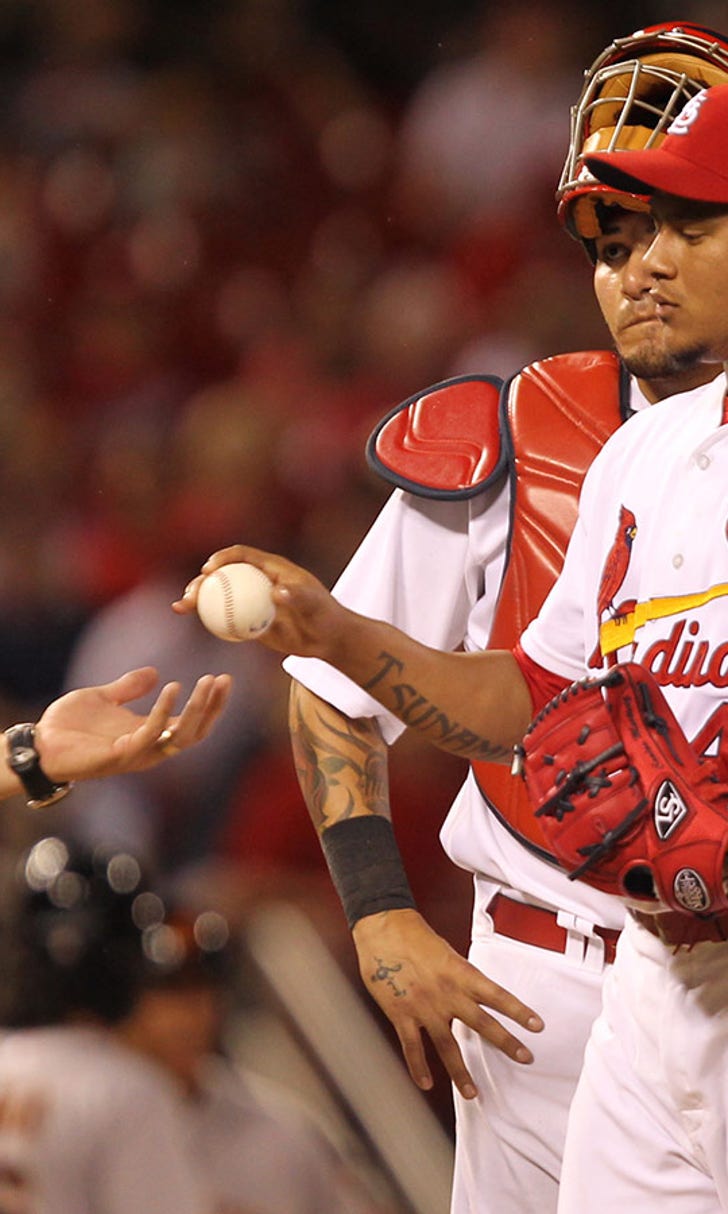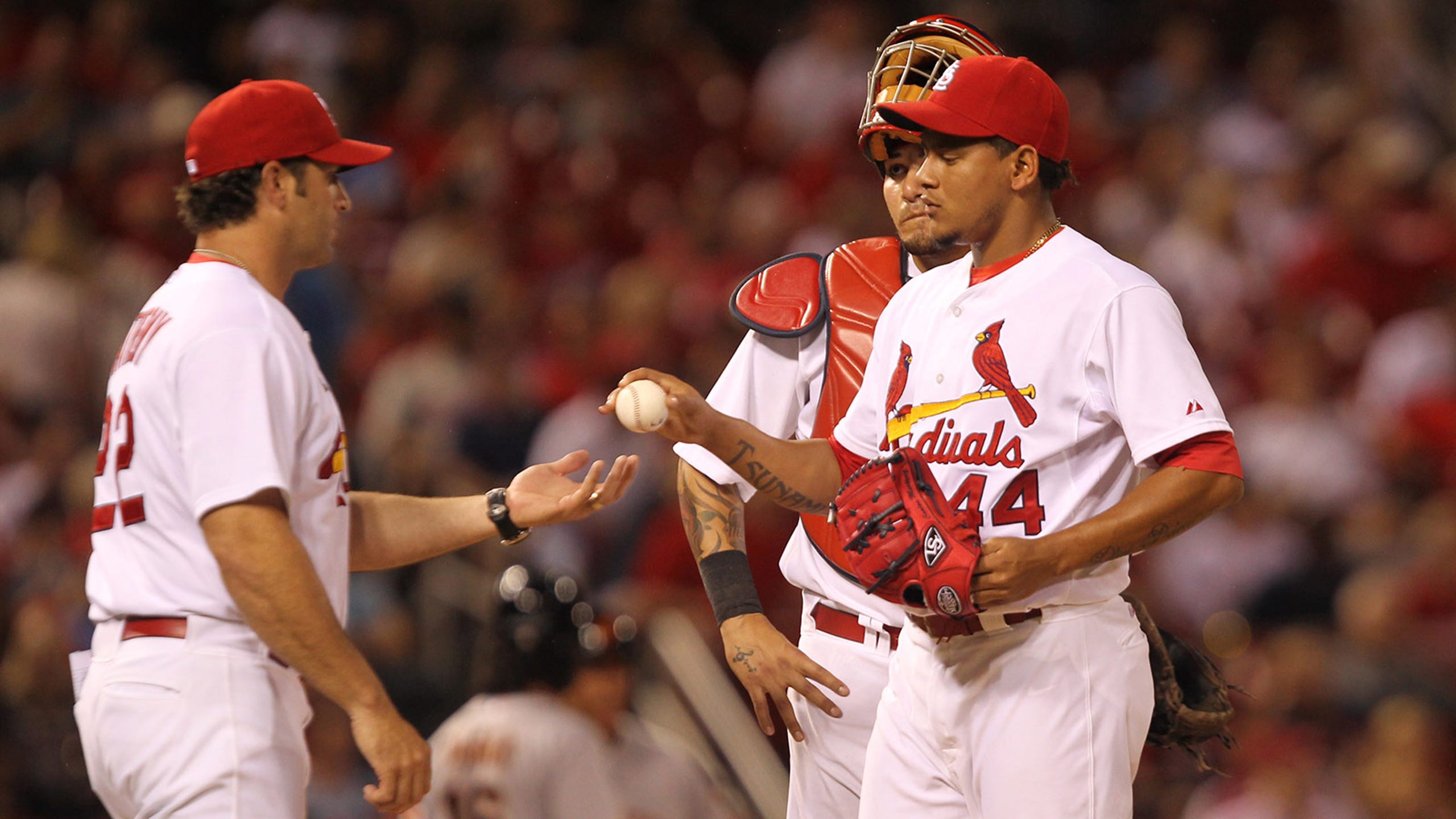 Matheny admits that stats matter when considering closer's spot
BY foxsports • August 3, 2015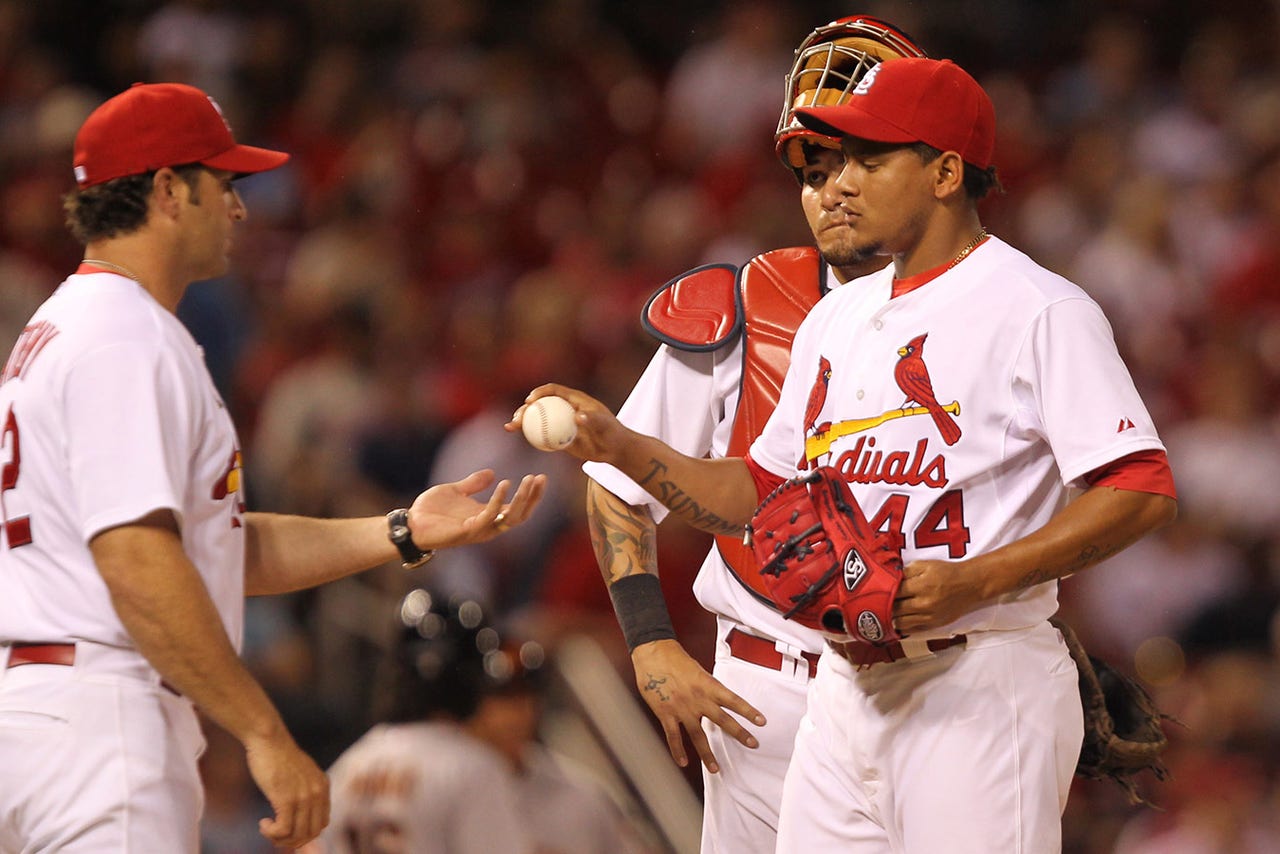 Sometimes the real save situation comes in the eighth inning against the meat of the opposition's order. Yet managers rarely, if ever, call on their closer in that situation.
And if he did, and the pitcher didn't return to close out the ninth, he wouldn't get the save.
However, Matheny did. From St. Louis Post-Dispatch beat writer Derrick Goold: 
"You want to be respectful, too, to what these guys are trying to do individually," Matheny said. "For us as a team to move forward certain things need to happen and a lot of times it's trying to create an atmosphere where each of these guys are able to achieve everything, and there are contracts involved. There are personal statistics that help drive personal achievement as far as salaries go. For us to be completely oblivious to that, I think is a mistake as well.
"Then you start having some friction. There are outside influences that are constantly pushing these guys toward the statistics that are going to get them paid someday, right?"
Matheny also delved into the arbitrary nature of the save stat itself. Why three runs? he asked, instead of two? But, that is how saves are determined, and how contracts are structured.
"Guys are compensated for that and for us to turn a blind eye to that is not looking for what's best for all of our guys," Matheny told Goold. "Complex answer, but I think it's a complex question. I think the salary structure might start to differ because of this conversation and that would be possibly good. … What it comes down to is winning. We also believe that we have guys who can get us through those tough innings."
Until further notice, don't expect to see the Cards' All-Star closer Trevor Rosenthal entering in the eight inning. His next contract might depend on it. 
(h/t St. Louis Post-Dispatch)
---
---