Major League Baseball
Major League Baseball
Marlins-Phillies game postponed
Published
Aug. 28, 2011 8:06 p.m. ET

Marlins manager Jack McKeon tried to find the positive in the weekend lost to the threat of Hurricane Irene.
''Well, we reached our goal here, we took the series,'' McKeon joked, referring to the Marlins' 6-5 win Friday night in the first of the three-game set that now will be completed in mid-September.
The game Saturday - originally scheduled for Sunday- between the teams was postponed by rain just 15 minutes after the scheduled first pitch. The game that had been scheduled for Saturday night as part of a day-night doubleheader already had been postponed on Friday due to the threat of the hurricane that was churning its way up the East Coast.
Now both games will be played as part of a day-night doubleheader Thursday, Sept. 15. The first game will begin at 2:35 p.m. and the second at 7:35 p.m.
The Phillies were in no mood to joke. Sept. 15 was their last day off and now they will play 33 games in 31 days beginning with Monday's game at Cincinnati. Florida lost one of its September off days, but still has two remaining.
''We're not the only people dealing with it, so you just have to move on and deal with it the best way you can,'' Phillies pitching coach Rich Dubee said.
Dubee has had the arduous task of trying to sort out Philadelphia's pitching rotation, made more complicated by the fact left-hander Cole Hamels is looking to make his first start since Aug. 12 because of left shoulder inflammation that landed him on the DL.
Dubee said Hamels will pitch Monday against the Reds, while Roy Halladay, Saturday's scheduled starter, will pitch on Tuesday. They likely will be followed by Cliff Lee, Vance Worley and Roy Oswalt.
''It's pretty hard to get guys slotted in on their fifth day,'' Dubee said. ''I think we're looking forward to getting back to a normal schedule. Hopefully that will happen in Cincinnati.''
Halladay, a notorious stickler for a routine who hasn't pitched since last Sunday in Washington, threw a 40-pitch bullpen session on Saturday following the announcement the game had been postponed.
''He vented a little in the cage,'' Dubee said of Halladay before adding about all of his starters. ''I think they just want to go out there and play.''
The Marlins will remain in Philadelphia due to the weather before busing up to New York for a rare five-game series against the Mets that begins with Monday's doubleheader.
That means Florida will have played just one game in four days, after having off Thursday, Saturday and Sunday. They already had moved Thursday's home game against the Reds up a day and played a doubleheader on Wednesday in Florida due, of course, to the weather.
''You can't do anything about it now,'' McKeon said of Saturday's postponement. ''They thought we would play and we didn't. This is like the All-Star break.''
McKeon said Florida would start Anibal Sanchez in the first game of the doubleheader Monday against the Mets, followed by right-hander Ricky Nolasco.
Marlins reliever Steve Cishek, who picked up his third save of the season Friday, said you just have to be ready whenever your number is called.
''It's been a strange week for us, no question,'' he said. ''We just have to learn to get through it as a team, and maintain your focus no matter what's in store for us on that particular day. You just have to prepare as if you're going to play, keep the same routine because it that slips, your game might do the same.''
Florida infielder Greg Dobbs was a member of the 2008 Philadelphia World Series champions who clinched the title in a game that was played over three days due to snow. So Dobbs knows about unusual weather circumstances.
''It's part of the game,'' Dobbs said. ''There are more important things going on than baseball right now, and for us, it's just a matter of maintaining focus, and be ready to play each and every day. Will there be days we get here, and there's no game? Sure, but as long as you're ready, and keep consistent, you'll be fine.''
Cishek says the situation actually could have a positive effect on the club.
''Either way, it can work to your advantage, if you allow it to,'' he said. ''When you're on the road, you're going through these things as a team. And there's a sort of togetherness that forms. It's all about chemistry, and this team has that.''
---
---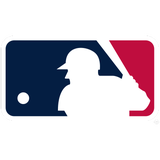 Get more from Major League Baseball
Follow your favorites to get information about games, news and more
---