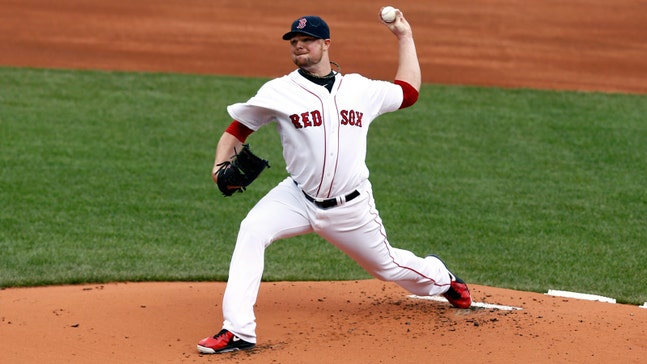 Lester strikes out career-high 15 as Red Sox top A's
Published
May. 3, 2014 4:45 p.m. ET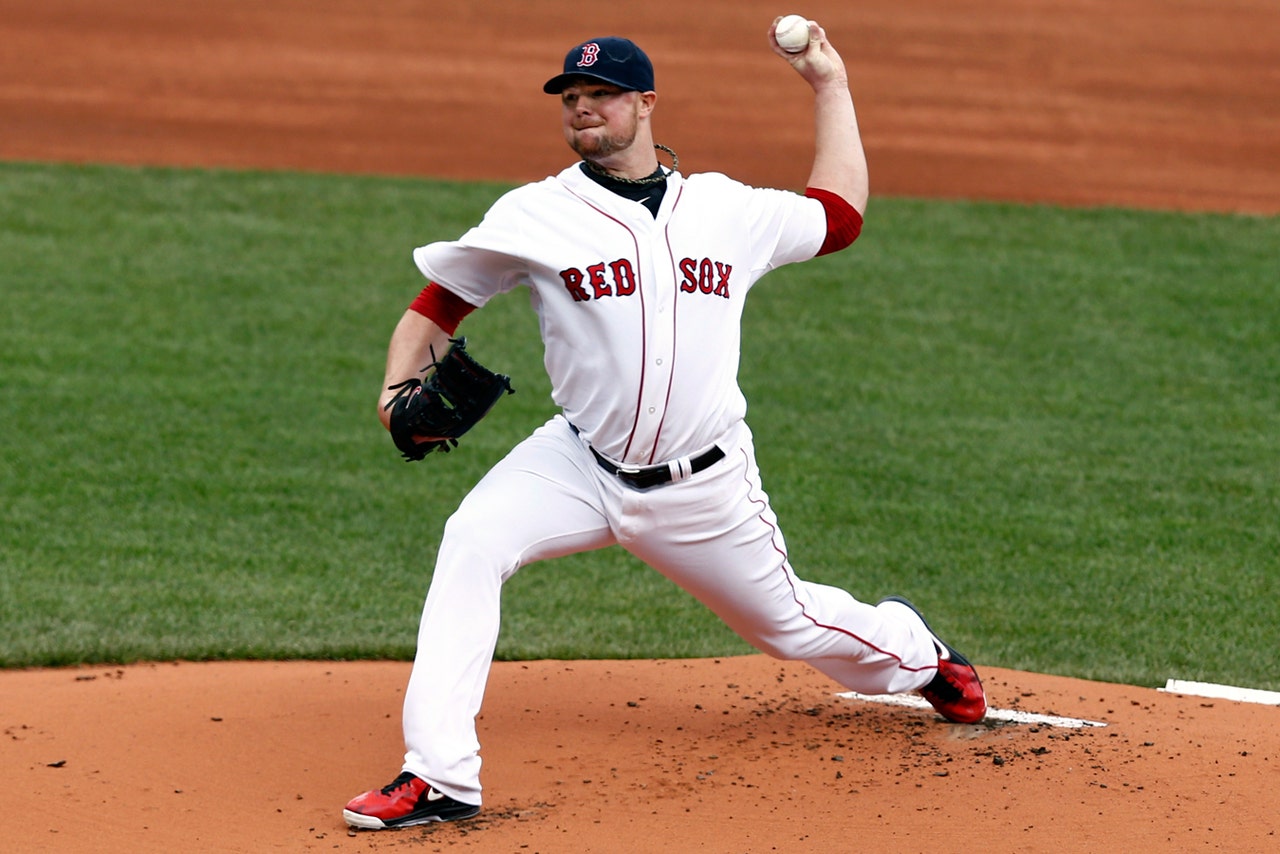 BOSTON (AP) -- Jon Lester didn't feel very good warming up before the game. He couldn't have done much better once it started.
The lefty struck out a career-high 15, allowing one hit over eight scoreless innings and pitching the Boston Red Sox over the Oakland Athletics 6-3 on Saturday.
"It's probably the worst cutter I've thrown in a bullpen in a long time, but I don't take much stock in my bullpens anymore," Lester said. "You're down there to get loose. I think the biggest thing for me is just getting on the mound and getting that adrenaline going."
He faced 26 batters and just nine hit the ball in fair territory. The only A's to reach base against him were Craig Gentry on a leadoff single in the third and Derek Norris on walks to start the fifth and eighth.
"Just the combination of power and command was impressive," Boston manager John Farrell said. "He was locked in seemingly from the first pitch."
Lester (3-4) got plenty of support on a grand slam by Jonny Gomes and solo homers by David Ortiz and David Ross in Boston's second straight win after losing a day-night doubleheader to Tampa Bay on Thursday.
But Oakland scored three runs off Chris Capuano in the ninth and had the tying run at the plate before Koji Uehara struck out Alberto Callaspo and retired Brandon Moss on a fly to right, securing his seventh save in seven opportunities.
"I knew we had it the whole way," Lester said. "We've got the best closer in baseball out there."
The only hit off Lester was Gentry's bloop single in the third over the head of second baseman Dustin Pedroia.
"That's the best performance I've seen him have," Oakland's Nick Punto said.
Lester rebounded from taking the loss in his previous two games by striking out nine of his first 13 batters. His previous strikeout best was 13 on July 24, 2010, in a 5-1 loss at Seattle.
"He looked pretty cozy out there," Gomes said.
Lester, who threw a no-hitter on May 19, 2008 against Kansas City, struck out every hitter in the Oakland lineup, fanning Josh Reddick three times and Punto, Callaspo, Coco Crisp and Josh Donaldson twice each.
Gomes hit the fifth slam of his career one day after Pedroia hit one. Tommy Milone (0-3) allowed Gomes' homer after Pedroia walked, Xander Bogaerts singled and Ortiz walked.
"It always seems that every time you walk somebody they have a tendency of scoring," Milone said, "so it just took that one big hit from Gomes to set the tone."
Milone struck out the next four batters but ran into trouble again in the third when Ortiz led off with his sixth homer of the year. Ross started the fourth with his third homer.
Lester threw 119 pitches before being replaced by Capuano to start the ninth. In his previous two starts, Lester threw 118 pitches in a 7-2 loss to the New York Yankees on April 22 and 122 in a 4-1 loss at Toronto last Sunday.
Punto started the ninth with a double and took third on a single by Crisp. Both scored when Jed Lowrie doubled and left fielder Gomes threw wildly to the plate for an error. After Donaldson was hit by a pitch, Uehara walked Yoenis Cespedes.
Norris hit into a forceout at home, but catcher Ross' throw to first went wild, allowing a run to score before Uehara ended the threat.
"It's easy to just cash it in after you've struck out 15 times in eight innings and hadn't had too many good swings and you're frustrated," Oakland manager Bob Melvin said, "and then to get those kind of at-bats in the ninth inning, it's good."
NOTES: Pedroia has reached base 35 times in his last 17 games. ... The Athletics have scored no runs while Milone was in the game in his three losses. ... Sonny Gray (4-1) pitches for Oakland in the finale of the three-game series against John Lackey (4-2) on Sunday. ... The crowd cheered each time a Red Sox worker walked along the left-field warning track to change the number next to the Bruins name on the scoreboard after each of their last three goals in Game 2 of their playoff series against Montreal. Boston was trailing 3-2 in the third period then scored three goals in the last six minutes to win 5-3 and even the series at 1.
---
---