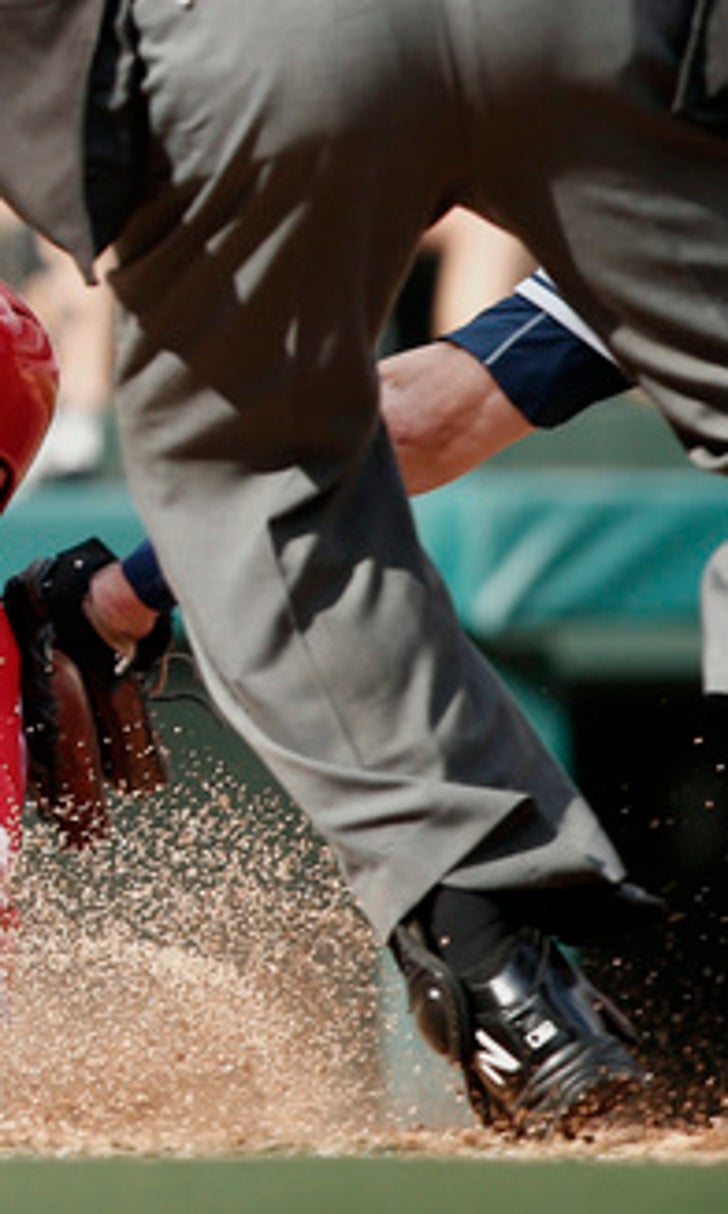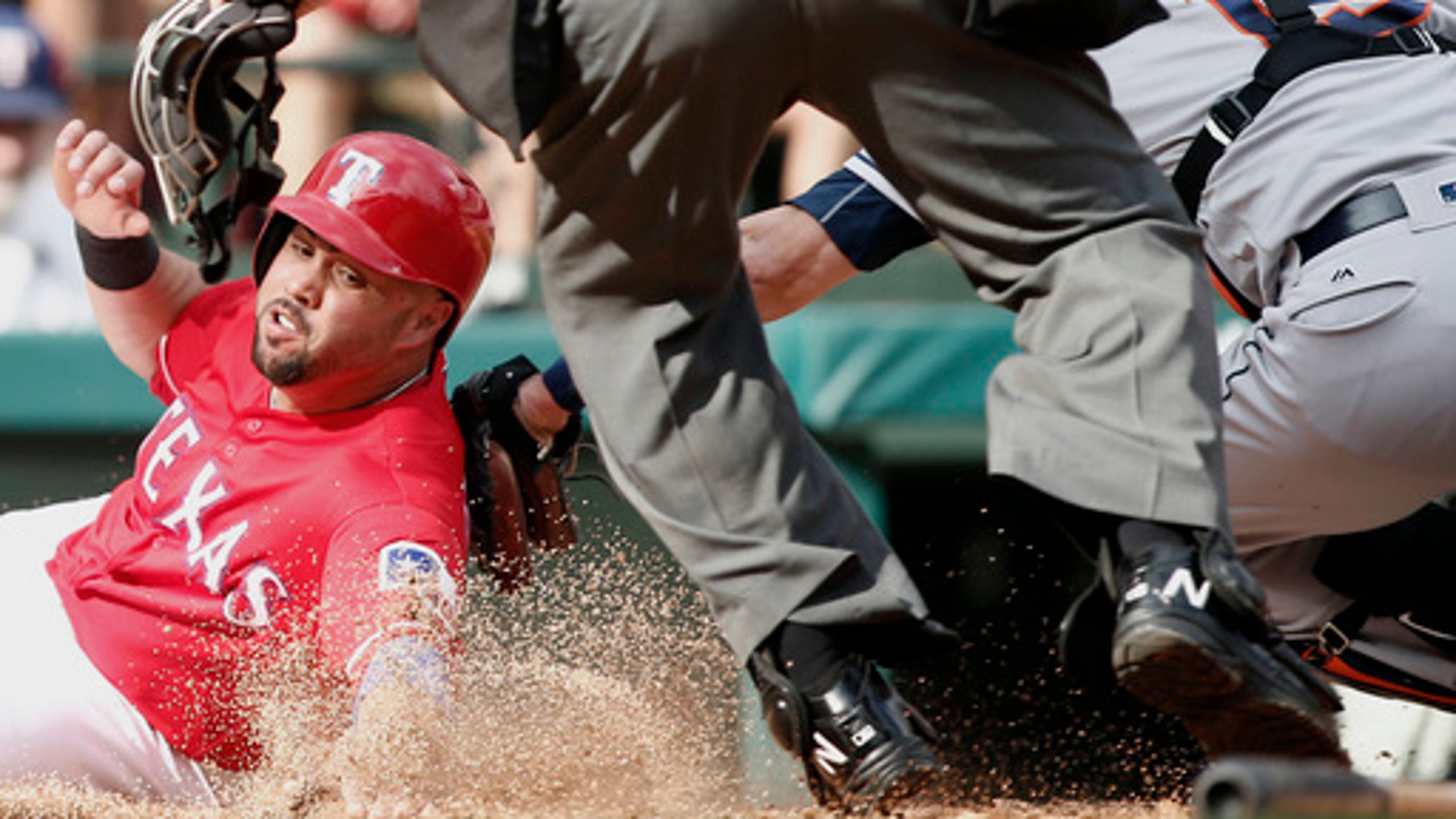 LEADING OFF: Quiet bats at Wrigley, domination in Dallas
BY foxsports • September 4, 2016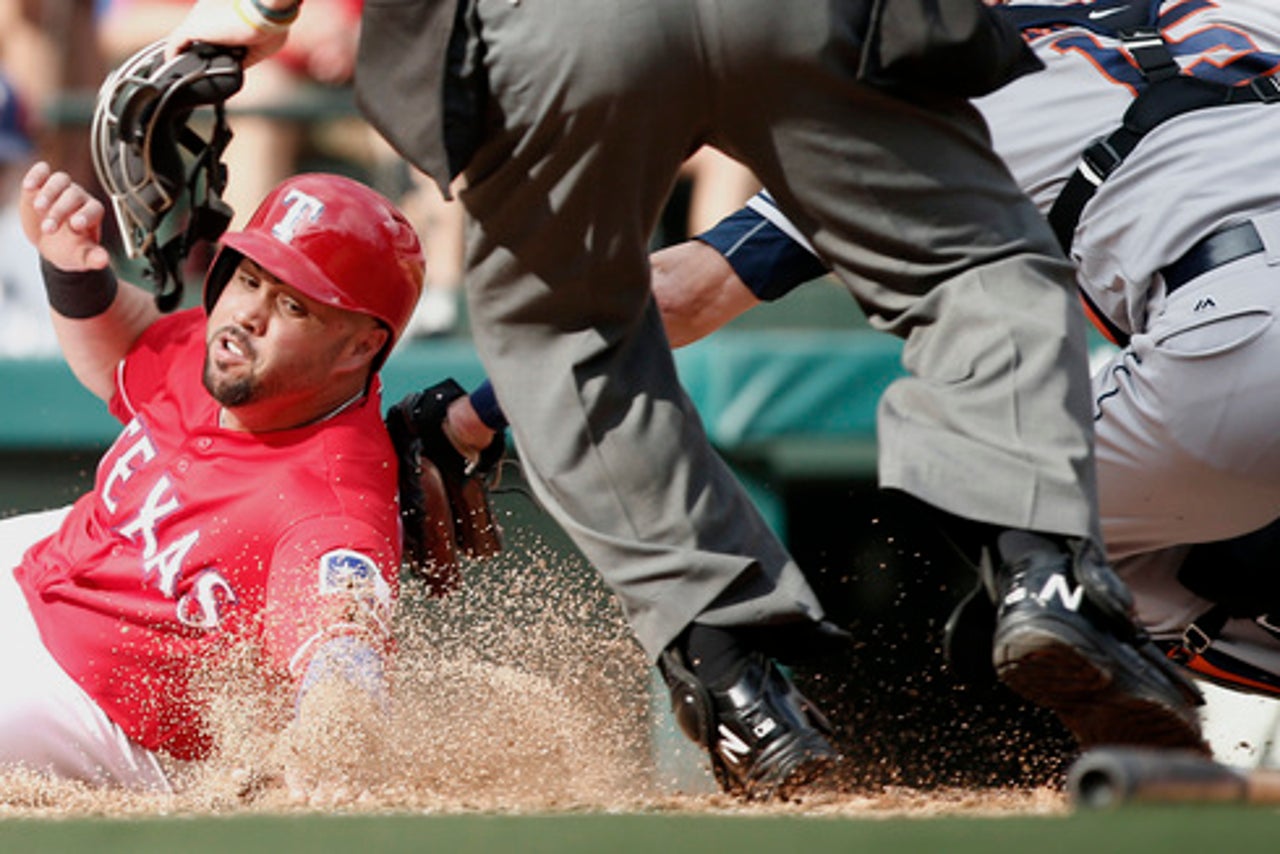 A look at what's happening all around the majors today:
---
PITCHING IN
After aces Madison Bumgarner and Jake Arrieta dueled at Wrigley Field on Saturday, Giants right-hander Johnny Cueto and Cubs righty John Lackey try for another low-scoring game when San Francisco wraps a four-game series at Chicago. The teams have combined for eight runs and 19 hits over the past two games but could get a break against the struggling righties in the finale - Cueto allowed four runs over 4 2/3 innings in a loss against Arizona in his last start, while Lackey is making his first outing since Aug. 14 after dealing with a shoulder injury.
DALLAS DOMINATION
Houston tries to find a rare victory in Arlington when it concludes a three-game series against the Rangers. Texas won 12-4 on Saturday, improving to 13-2 against the Astros so far this season, including 1-8 at home. Collin McHugh (9-10, 4.80) pitches for Houston against Rangers star Yu Darvish (5-3, 3.01).
CHASING BOOMER
J.A. Happ (17-4) will try to become only the second left-hander to win 18 games for the Blue Jays after David Wells won 20 in 2000. Happ can also become the majors' second 18-game winner, following Boston's Rick Porcello. Toronto faces Tampa Bay, which has taken two straight from the AL East leaders.
NO-NAMES AT NIGHT
The Nationals and Mets - both counting big-name rotations this year - play in prime time with lesser-known hurlers on the hill. For Washington, hard-throwing rookie Reynaldo Lopez (2-2, 5.33) gets his sixth start after allowing six runs in 2 2/3 innings against Baltimore last time out. For New York, righty Seth Lugo (2-2, 2.60) gets another turn in New York's banged up rotation after pitching six quality innings in a win over Miami on Tuesday.
JUST IN TIME
Jose De Leon is expected to make his major league debut starting for the Dodgers against the Padres. De Leon is one of baseball's top pitching prospects and was 7-1 with a 2.61 ERA in 16 starts for Triple-A Oklahoma City this season. The call to the majors came just in time, too. ''I needed to be here in Los Angeles this year,'' De Leon said , ''because I wanted Vin Scully to call my game.''
FAREWELL TO TEX
Maryland native and Yankees first baseman Mark Teixeira will play his final game at Camden Yards. Teixeira was cheered as a visiting player in Baltimore until he signed as a free agent with New York in 2009. From that point, the hometown kid heard only boos. ''When you play a long time, it really doesn't bother you at all,'' Teixeira said. Besides, it's not like he spurned the Orioles in 2009. ''They didn't have any intention of signing me. They made an offer just to say they made an offer,'' he said.
---
---