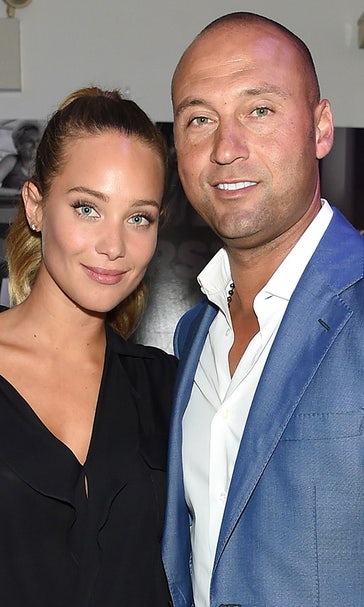 Jeter reveals how Hannah Davis helped him overcome fear of dogs
November 3, 2015

Derek Jeter, Mr. November, one of the most clutch players to ever play the game seemingly wasn't afraid of much in his career.
Except for one thing.
In a blog written by the former New York Yankees captain on The Player's Tribune, he revealed a fear of his that you wouldn't expect -- his fear of dogs.
Jeter said that he has "been scared of dogs almost my entire life." But that didn't stop his then-girlfriend (and now fiancee) Hannah Davis from getting him one of the largest dogs in the world -- a Mastiff.
That dog is enormous. Jeter said that there's been a learning curve for the both of them, but they've gotten more comfortable with each other:
This month, he turns one, and now weighs over 100 pounds. But despite his size, he still tries to sit on my lap. Over the last year, the more we get used to each other, the calmer we've both become.
This was also the first time Jeter has confirmed he is engaged to Davis -- his proposal was reported last week.
And all together now: "Awwww."
---
---