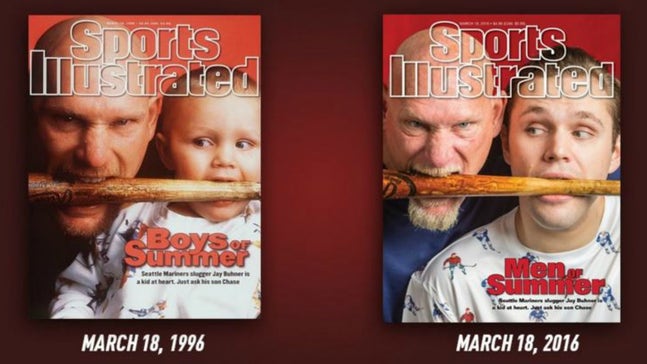 Jay Buhner recreates iconic photo with his infant son 20 years later
Published
Mar. 18, 2016 7:00 p.m. ET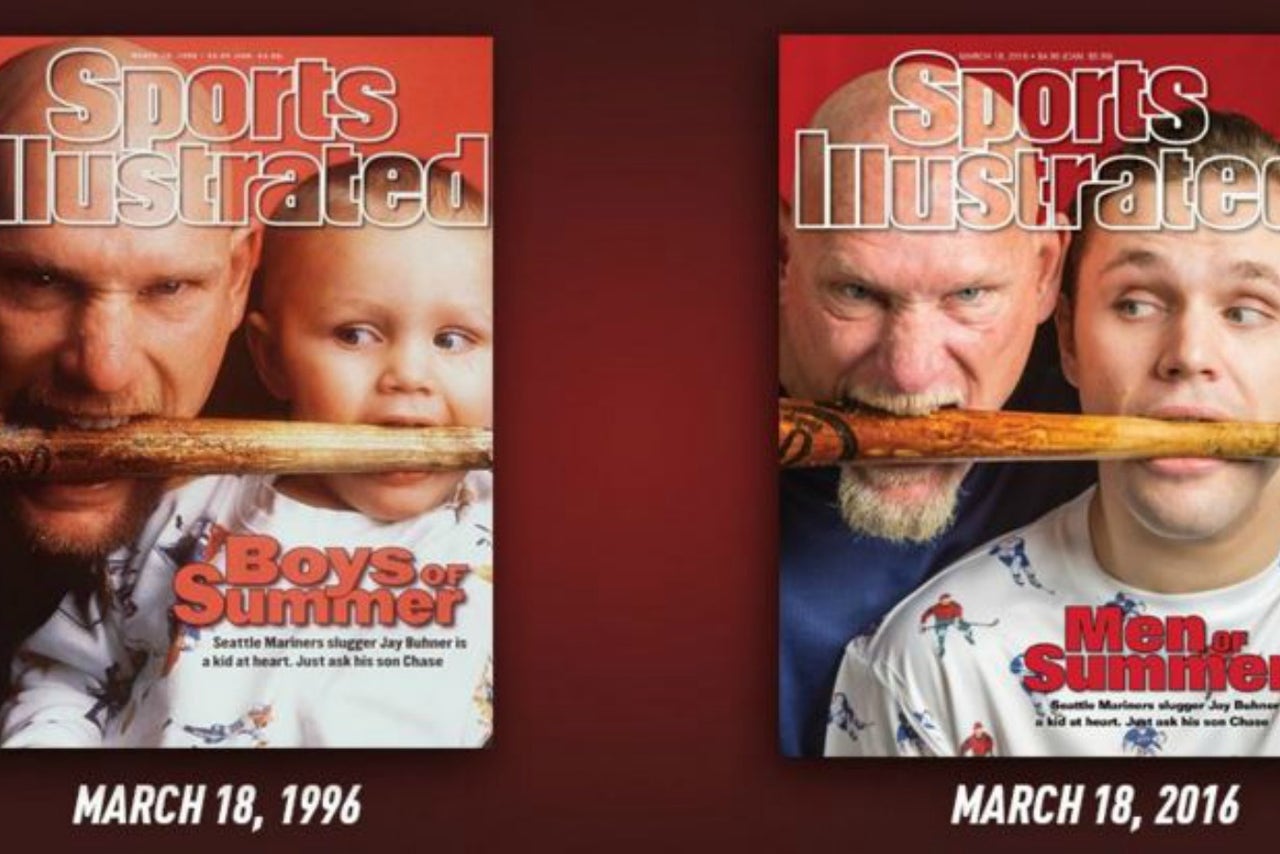 To old-school baseball fans, there weren't many teams cooler than the mid-1990s Seattle Mariners. It had Ken Griffey Jr., Randy Johnson and Alex Rodriguez before he was, well, Alex Rodriguez.
But for all the big names, there was one guy who wasn't quite a "star" but who carried as much cultural cache as any of them: Jay Buhner. The goateed right fielder may have made just one All-Star team, but that didn't deter him from becoming a bit of an icon of the era. Not only was he the apple of Frank Costanza's eye, he also appeared on one of the most famous covers in Sports Illustrated history alongside his son Chase.
Friday marked the 20th anniversary of that iconic cover. So to commemorate the edition, Buhner and Chase posed for the exact same picture two decades later.
This cool shot turns even cooler when you learn a little more about its backstory: The original photo wasn't pre-planned, but rather a spur-of-the-moment decision when Chase came to say good night to his father. Also, the picture was taken by a Sports Illustrated photographer V.J. Lovero, a friend of Buhner's who passed away after being diagnosed with cancer in 2004. As Buhner says in the video below, Lovero was "a long lost friend" who he misses "terribly every day."
SI was even nice enough to share the link to the original article, which ran on Mar. 18, 1996.
---
---