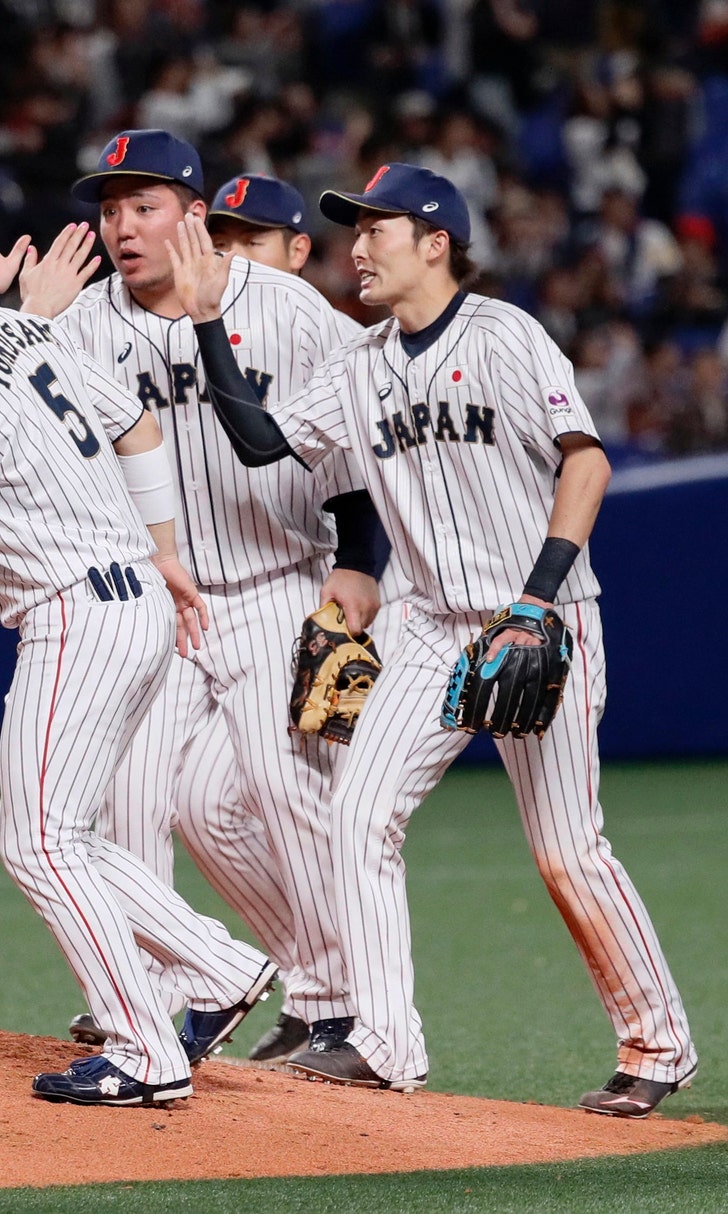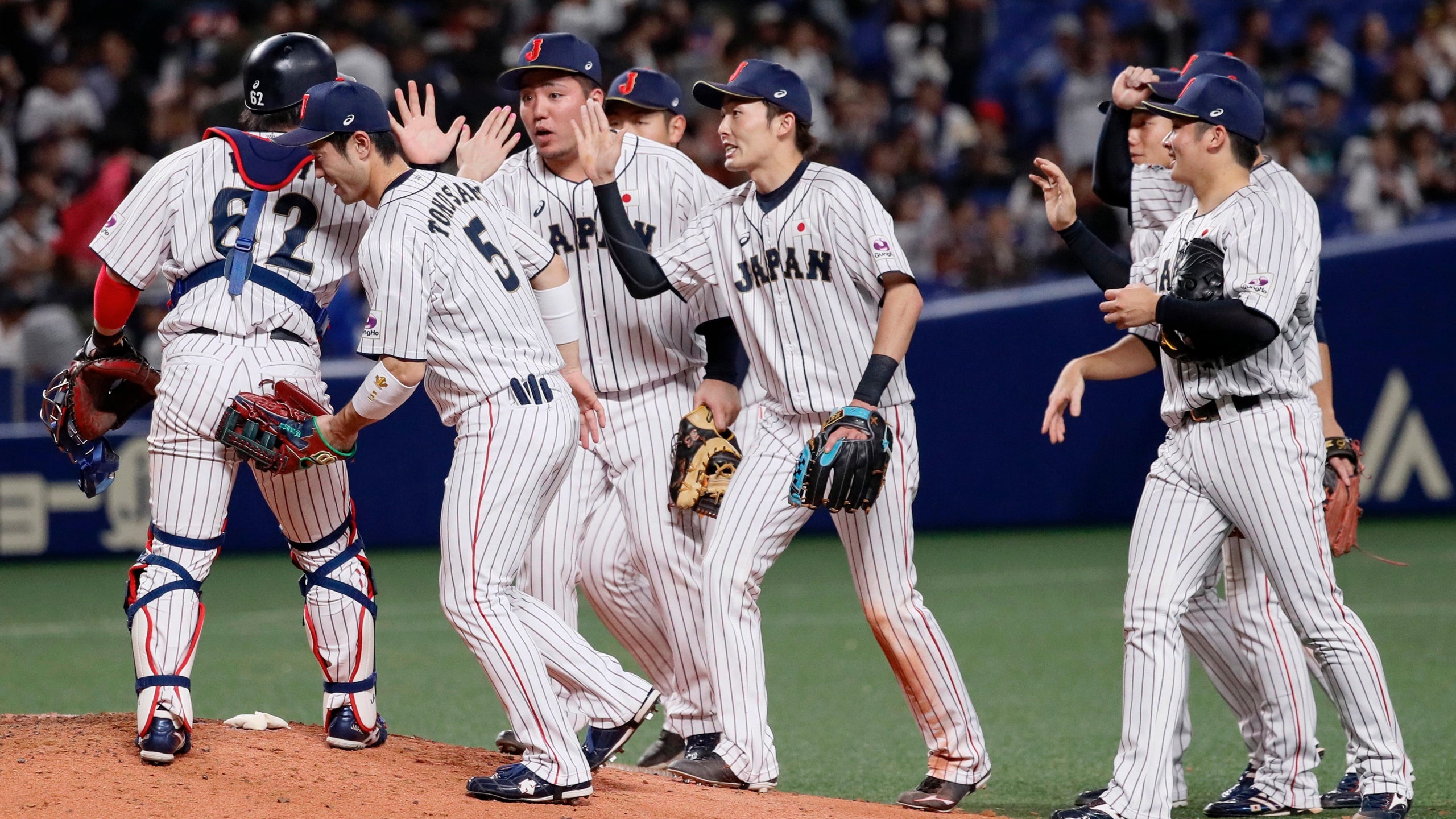 Japan beats MLB All-Stars 6-5 to clinch exhibition series
November 14, 2018
NAGOYA, Japan (AP) — Takuya Kai hit a go-ahead double off Dan Otero in the eighth inning, capping a comeback from a four-run deficit that led Japan over the MLB All-Stars 6-5 Wednesday and clinched the six-game exhibition series 4-1.
Down 5-1, Japan tied the score with a four-run seventh against Hector Velazquez.
Kai started the comeback with an RBI single in the seventh, and Velazquez threw wildly into center field for a run-scoring error on Kazuki Tanaka's comebacker. Pinch-hitter Hotaka Yamakawa followed with a two-run double.
Seiji Uebayashi singled with two outs in the eighth off Otero, who took the loss, and scored from first on Kai's double.
Winner Yu Sato struck out two in a hitless eighth, and Yuki Matsui worked around Juan Soto's leadoff single in the ninth for the save.
"They did a nice job of battling our guys and putting the ball in play," MLB manager Don Mattingly said. "They had a number of hits the opposite way and they've gotten big hits. You know, there isn't any way to go around it, they did a nice job."
MLB starter Junior Guerra allowed one run in five innings, a second-inning home run by Kazuma Okamoto. Japan starter Nao Higashihama gave up three runs and six hits in three innings.
Rhys Hoskins hit two-run homer in the second, Soto had an RBI single in the third, and Carlos Santana had an RBI single in the sixth.
The final game is Thursday at the Nagoya Dome.
---
---