Major League Baseball
Major League Baseball
Is Haren deal right for Angels?
Published
Jul. 25, 2010 1:00 a.m. ET

OK, they got me.
Frankly, I should have expected it. The Angels usually operate in stealth fashion, and frequently pull off surprises.
The signing of Torii Hunter on Thanksgiving eve 2007 — surprise.
The Scott Kazmir trade last August — surprise.
The Dan Haren trade Sunday — BIG SURPRISE!
On Friday, Jon Paul Morosi and I wrote that there were "growing indications" that the Yankees were the front-runners for Haren.
On noon Sunday, we wrote, "By process of elimination, the Yankees still loom as the most logical team to end up with Haren."
Well, that was true — assuming the Angels were not involved.
Bad assumption!
But hey, only an entire industry was fooled.
The Angels entered Sunday six games behind the Rangers in the AL West and 81/2 back in the wild-card race. They made a modest addition earlier this week, obtaining infielder Alberto Callaspo from the Royals. But they sure weren't giving off a buyer's feel.
Well, think again.
The Angels, according to one source, still want to do more, and perhaps add another hitter.
For now, the question is whether the Haren trade was wise — and the answer is not a clear "yes."
The mere exchange of left-hander Joe Saunders for Haren does not guarantee the Angels vastly superior performance, at least not the way Haren is pitching this season.
The Angels also parted with Class AAA righty Rafael Rodriguez and two prospects that a Diamondbacks official classified as "outstanding" – Class A left-hander Pat Corbin and a player to be named, identified by the Arizona Republic as Class A lefty Tyler Skaggs.
Saunders' ERA this season is 4.62 — in the American League. Haren's ERA is 4.60 — in the National. Haren also is second in the majors with 23 homers allowed, and the Diamondbacks worked him especially hard in the first half.
Other statistics, however, reveal that Haren might not be far from the top of his game. His strikeout-to-walk ratio is tied for the fourth best in the majors. His .344 opponents' batting average on balls in play is a reflection, at least in part, of poor luck.
Escaping the D-backs' malaise should do Haren good, and Angels Stadium is far more pitcher-friendly than Chase Field. Saunders' stuff, meanwhile, has diminished, and some scouts suspect that he might not be sound.
Both pitchers are under club control through 2012, though Haren will be far more expensive; about $33 million remains on his deal. If Haren is Haren, great deal for the Angels. But the Angels thought they had scored a coup when they landed Kazmir last August, and that trade so far is a bust.
Next year, the Angels will pay their five starting pitchers nearly $50 million combined.
They cannot afford to miss on Haren, too.
As for the Diamondbacks, well, they're buying low on Saunders, but if he rebounds, they are better off with a major-league pitcher than a major-league prospect.
Corbin, the Angels' second-round draft pick in 2009, is a combined 13-3 with a 3.86 ERA at Single A and Double A this season. Baseball America ranked him the Angels' No. 12 prospect before the season began, projecting him as a possible mid-rotation starter.
Skaggs, a first-round supplemental round pick in '09, is 8-4 with a 3.61 ERA at Single A. BA ranked him the Angels' No. 8 prospect and also projected as a mid-rotation starter.
If both pitchers fulfill those projections, great trade for the Diamondbacks, too — particularly since this deal was financially driven, with the D-Backs needing to purge Haren's contract.
I didn't see it coming. I don't know that anyone outside the two teams saw it coming. But that's the beauty of baseball, the beauty of the deadline, the reason we all love this crazy game, this crazy time of year.
The Angels got me.
They got me good.
---
---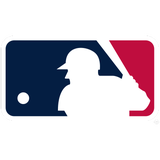 Get more from Major League Baseball
Follow your favorites to get information about games, news and more
---