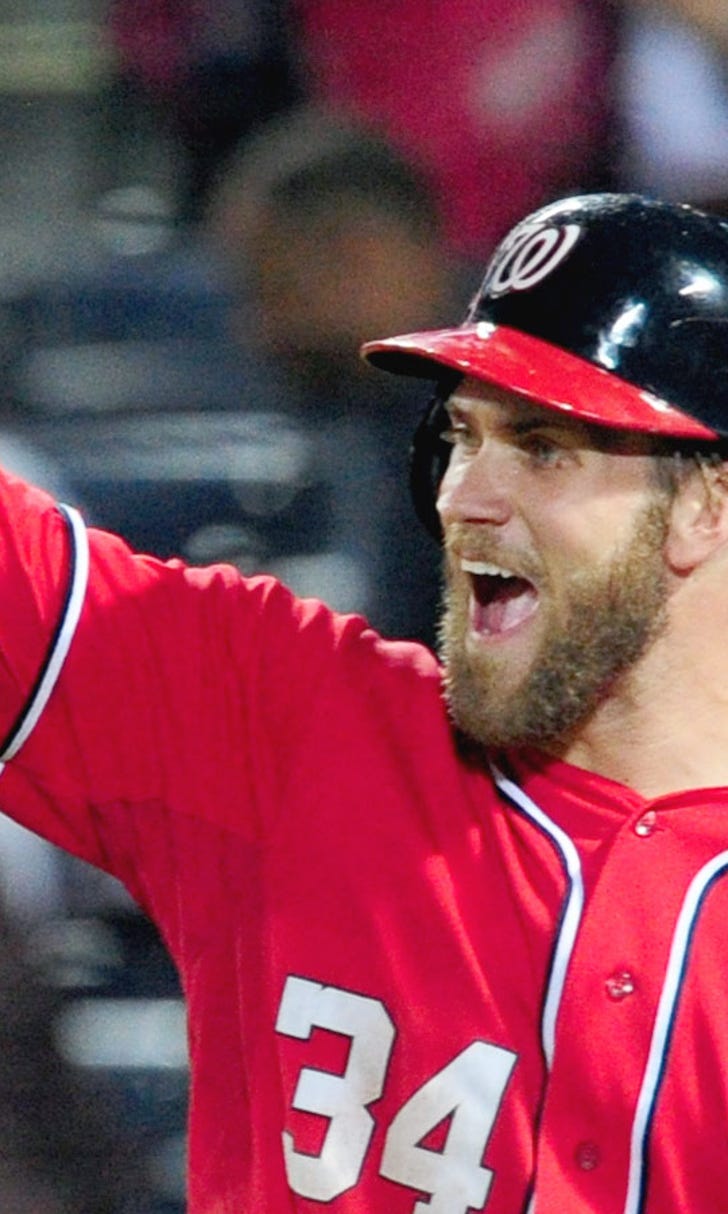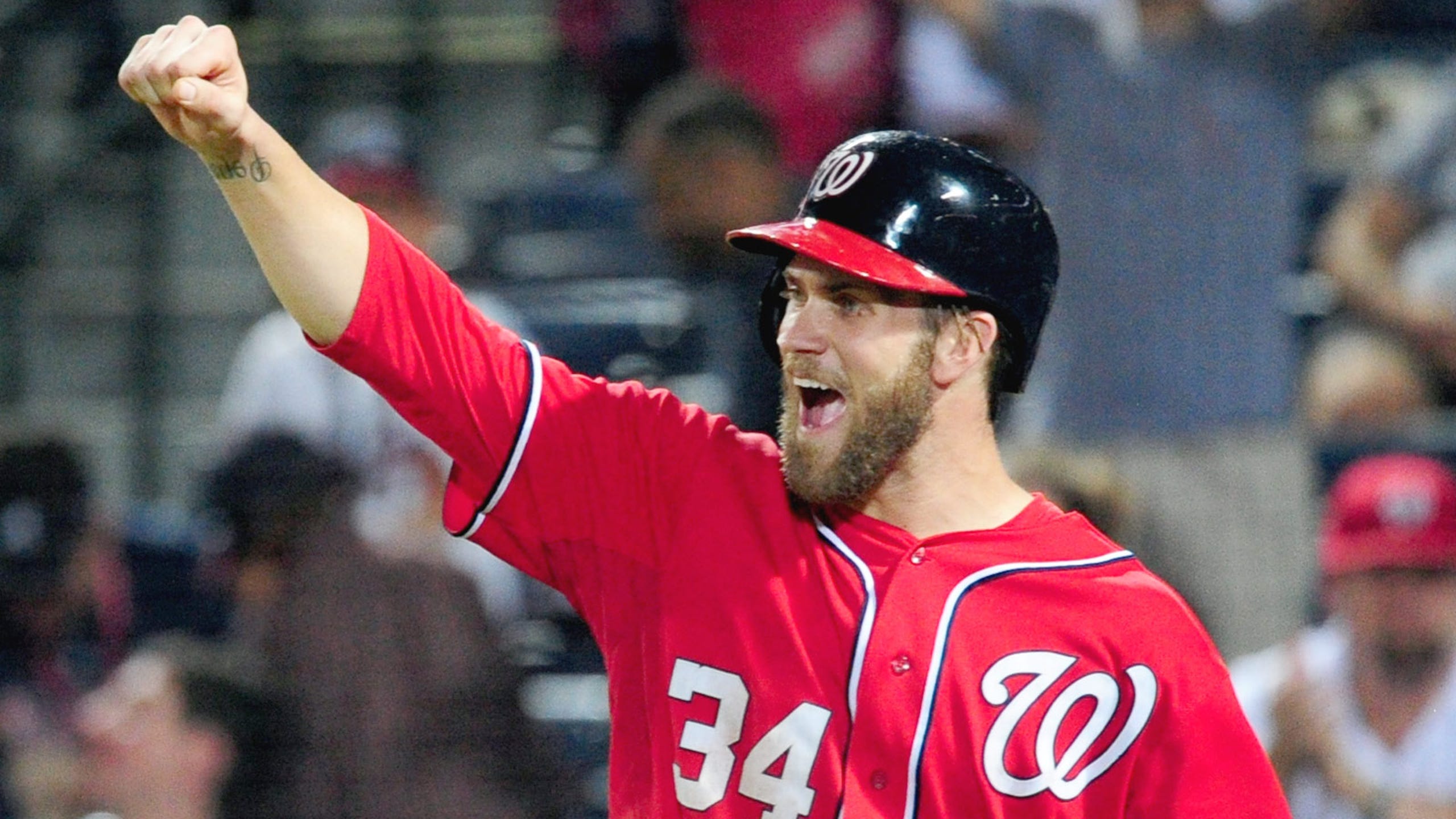 Harper, Nats agree to new 2-year deal, avoid grievance
BY foxsports • December 15, 2014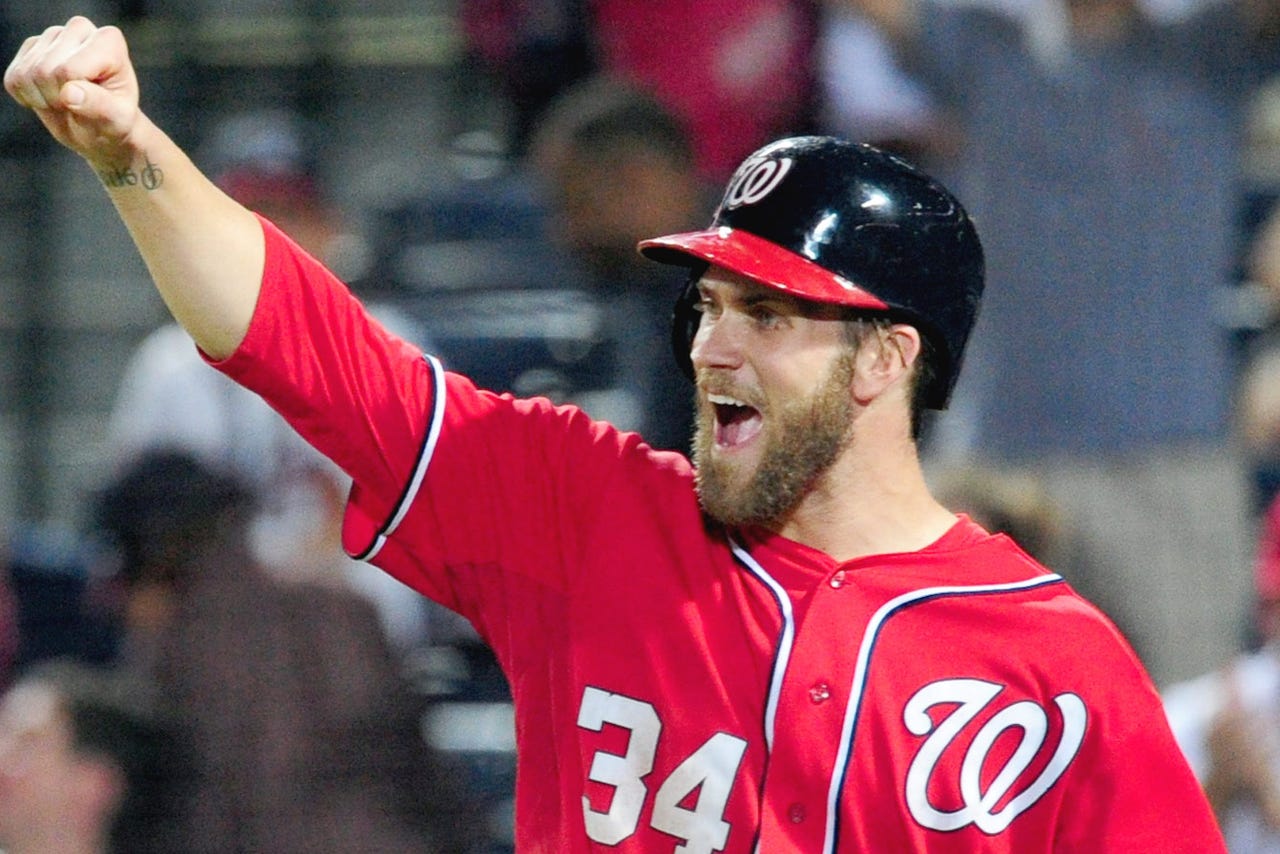 Bryce Harper agreed to a two-year, $7.5 million deal with the Washington Nationals, FOX Sports MLB Insider Ken Rosenthal confirmed on Monday.
As a result, the two sides will avoid a grievance hearing scheduled for Tuesday that was to determine whether Harper could opt out of his original contract prior to the 2015 season and become eligible for salary arbitration. The Washington Post first reported Harper and the Nationals settled their dispute Sunday evening.
With the deadline nearing to finalize a contract in August of 2010, the two sides reached an oral agreement on a five-year, $9.9 million deal. The Nationals didn't want to include the opt-out option, while Harper's agent insisted on that clause. According to the Washington Post, the written contract never included the opt-out, so Harper refused to sign it. However, the league and the players association then agreed upon an opt-out if Harper became eligible for arbitration before the end of his contract. After the 2014 season, Harper indeed qualified as a "Super Two" player.
Harper, 22, was the first overall pick in the 2010 draft and just completed his third season in the majors. Limited to 100 games because of injuries this past season, he hit .273/.344/.423 with 13 homers and 32 RBI. In his career, the two-time All-Star and 2012 NL Rookie of the Year has hit .272/.351/.465 with 55 homers and 149 RBI.
On Saturday, Harper skipped the Nationals' annual fan festival, which did not sit well with general manager Mike Rizzo.
"We're disappointed he's not here," Rizzo said, "but he chose not to be here because of the grievance."
Harper's representatives released a statement from him that day, in which he said he was "unable to attend this year's event due to matters out of my control."
One of the Nationals' most popular and marketable players, Harper thrived in Washington's NL Division Series loss to the San Francisco Giants. He hit .368 with three homers and four RBIs in that four-game series.
Mostly a left fielder or center fielder so far in the majors, Harper is going to move to right field next season, with Jayson Werth switching from that spot to left.
"I like Harper's arm. It's really strong," Nationals manager Matt Williams said Saturday when asked why the players are swapping positions. "The demands of going to right-center and making that throw are difficult."
The Associated Press contributed to this report.
---
---