Major League Baseball
Major League Baseball
Harang starts home opener for hometown Padres
Published
Apr. 5, 2011 1:28 a.m. ET

Starting on opening day is nothing new for Aaron Harang, who drew the assignment the last five seasons with the Cincinnati Reds.
Starting the home opener for his hometown team? That's a little different.
Padres manager Bud Black and pitching coach Darren Balsley told the big right-hander during spring training that he'd be starting Tuesday against the San Francisco Giants.
''I kind of got that little tingle in my gut like, 'Wow, this is pretty cool,' '' Harang said Monday. ''I get to open up in front of my hometown, my family and friends. It's definitely an honor to get this opportunity.''
Harang attended Patrick Henry High, just up the hill a bit from the Padres' one-time home, Qualcomm Stadium, and then pitched at San Diego State.
He joined the Padres in the offseason as a free agent.
''I'll tell you what. If any guy tells you that he never wanted to have the opportunity to pitch at home, they'd be lying to you,'' Harang said. ''It just means a lot to do it that day and know that I'm going to have people there watching me that are supporting me no matter what.''
Forget any kind of a routine before his first start with the Padres, though.
''I've got kids. I don't really have a routine anymore,'' he said.
Harang is looking to bounce back after struggling the last three years, including going 6-7 with a 5.32 ERA in 2010, when he was bothered by back spasms.
Black recalls Harang smiling when told of Tuesday's assignment. ''But then the smile sort of went away real quick because still, ultimately, you know what your job is, and that's to perform and pitch well. But I'm happy for him.''
Black said it made sense for Harang to pitch Tuesday.
''I know that opening days are filled with a lot of emotion,'' Black said. ''A lot of players can handle it differently. I know that Aaron has pitched opening days before when he was with Cincinnati, so it's new to him to pitch in a game that's filled with pageantry and fanfare and high emotion.''
Seeing the Giants again surely will remind the Padres of how close they came to a playoff spot last year.
Although they overachieved by winning 90 games, the Padres faltered down the stretch and were eliminated from playoff contention with a loss at San Francisco on the season's last day.
''It was a great pennant race,'' Black said. ''It was a great, exciting season. There's a part of me that thinks that them getting through us at the end set them up for that run in October. We don't know if it could have been us. But we can play with them. We proved it. We played with them all through the year. They beat us at the end and continued on that momentum into the playoffs and into the World Series. It just goes to show what can happen in a playoff situation.''
The Padres went 12-6 against the Giants last year.
San Diego cruised to an NL-best 76-49 record on Aug. 25, good for a 6 1/2-game lead in the NL West. But the Padres lost their next 10 games to see their lead shrink to just one game, and then won only 14 more games the rest of the way.
''They're a very good team. They're world champions,'' Black said. ''And like us, we're not going to sneak up on anybody this year either, from what we did last year. But the Giants aren't going to sneak up on anybody, either. They've got a good team.''
The Padres won two of three in their opening series at St. Louis. The Giants, who counter Tuesday with lefty Madison Bumgarner, lost three of four against the Los Angeles Dodgers.
''It's not the way we want to start,'' Giants manager Bruce Bochy said after a 7-5 loss on Sunday night. ''The first couple of games we hurt ourselves and easily could have come away with a couple more wins if we played better ball. I knew this wasn't going to be an easy part of the schedule. Hopefully we'll get back on track.''
NOTES: Black said ace Mat Latos, on the disabled list with a sore right shoulder, threw 70 pitches in five simulated innings in minor league camp in Peoria, Ariz., on Monday. Latos is due to rejoin the Padres on Tuesday and be re-evaluated. Although he's eligible to come off the DL on Wednesday, he's not expected to rejoin the rotation until the weekend. ... This is just a two-game series. The probable starters Wednesday are Tim Lincecum against Tim Stauffer.
---
AP Sports Writer R.B. Fallstrom in St. Louis contributed to this report.
---
---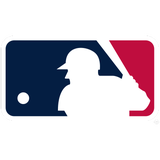 Get more from Major League Baseball
Follow your favorites to get information about games, news and more
---