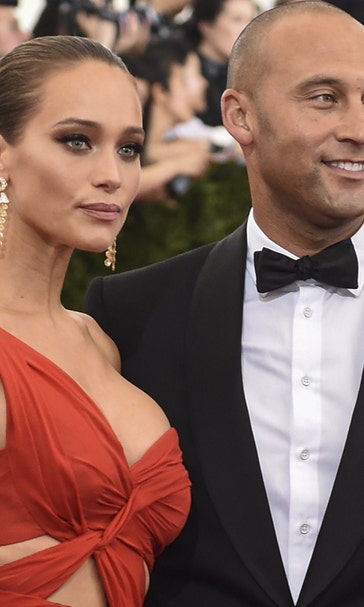 Hannah Davis seen wearing what looks like a sparkling engagement ring
November 3, 2015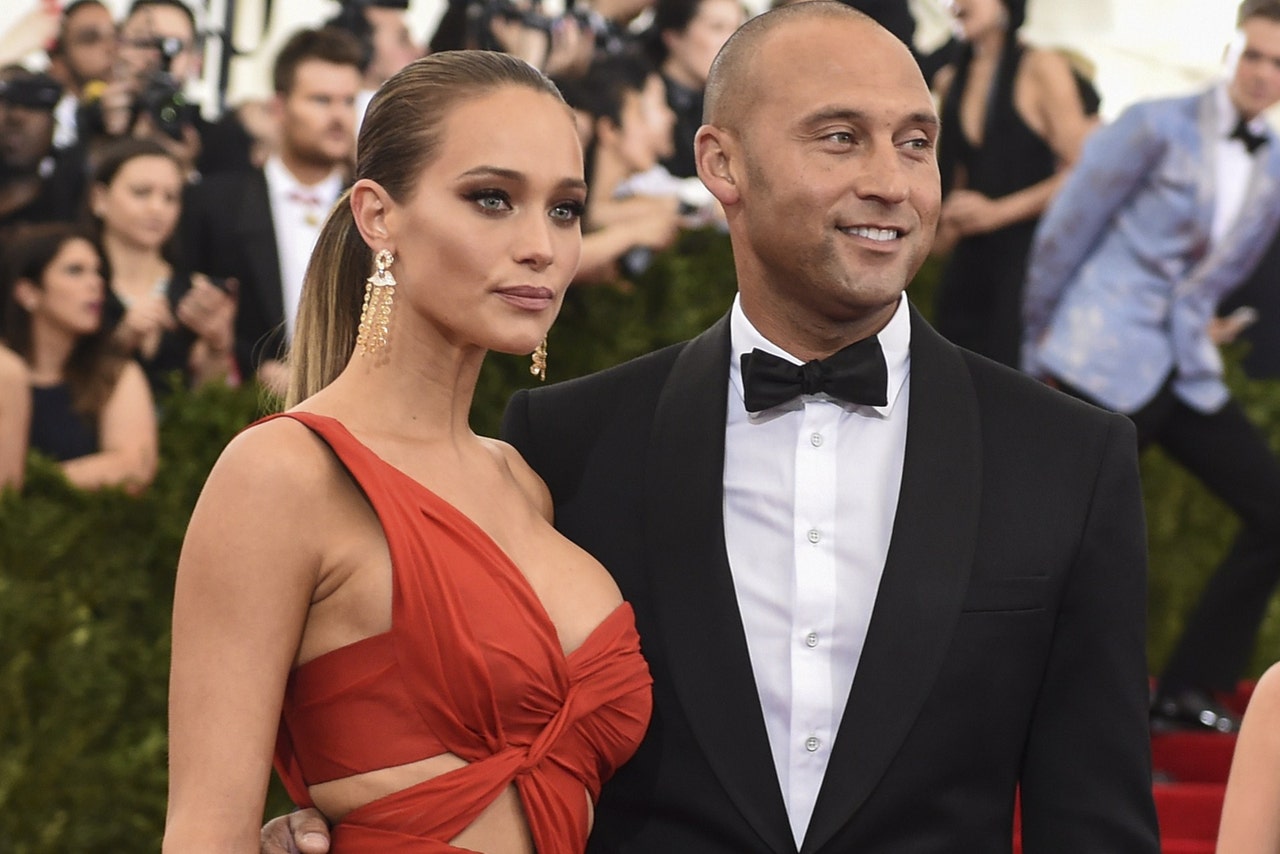 While Derek Jeter has refused to publicly discuss that he and Hannah Davis are engaged -- though his offhanded remark when blogging about his new dog confirms the wedding plans -- the supermodel was spotted sporting what appears to be an engagement ring on her left ring finger.
Davis was out and about in New York City with her mother when an intrepid photographer snapped arguable evidence that she is the betrothed of the New York Yankees icon.
Sources say the couple, who have been dating off and on since 2012, have been planning the engagement for some time, with sources telling Page Six that the proposal occurred on the couple's three-year anniversary. The source added that Jeter asked Davis' parents "for permission" to propose to their 25-year-old daughter "a few months ago."
As noted above, Jeter has been reticent to confirm the engagement. He was pressed on the topic during a recent high society luncheon, but with the skill he perfected in two decades of playing in the media capital of the world, Jeter declined to comment with any specificity.
"In my career, I've always felt as though your private life is private," he said. "I don't talk about it because I think some things you have to keep close to yourself. Some things are sacred. So I've never addressed anything in my private life."
Reports of impending nuptials have long hounded the celebrity super-couple, going all the way back to when Davis was spotted wearing what was believed to be an engagement ring in the summer of 2013 and as recently as last fall.
More from Sportress of Blogitude:
---
---