Major League Baseball
Major League Baseball
Gordon looks to be super for Royals
Published
Apr. 20, 2011 1:00 a.m. ET

It's 80 plate appearances. Low walk rate, high batting average on balls in play. Not enough of a sample to declare that Royals left fielder Alex Gordon is finally fulfilling his potential.
Still, it's 80 plate appearances pretty much unlike any in Gordon's career – a career that held such promise when the Royals made him the second pick of the 2005 draft, ahead of Ryan Zimmerman, Ryan Braun and Troy Tulowitzki, among others.
Gordon, 27, is perhaps the biggest surprise for the surprising Royals, batting .351/.375/.532 with one homer and 13 RBI. Through Wednesday, he leads the American League with 27 hits and is tied for second with nine doubles. He is, in the words of his hitting coach Kevin Seitzer, "a new guy."
And not by accident, either.
Seitzer says that he and Gordon resorted to "desperate measures" after Gordon batted just .218 in the second half of last season. Gordon had suffered a broken right thumb in spring training, then spent more than two months at Triple A on a minor-league demotion. But he still didn't hit after he returned to the majors healthy in late July.
His career at a crossroads, he started working with Seitzer in December at the Mac-N-Seitz facility in Kansas City. Seitzer co-owns the facility with his former Royals teammate, Mike Macfarlane.
"We did a major overhaul with his upper body and swing path," Seitzer says. "It was basically a month of drills. We wanted him to pretty much forget what the old swing felt like, ingrain a whole new path, lose tension in the upper body, stay short through the ball.
"We did it through a series of drills, four days a week, 45 minutes a day. He wasn't able to take more than 10 normal swings a day for a whole month. But it ended up really paying off a lot."
Gordon, while acknowledging that he did "a lot of work" with Seitzer, describes the adjustments in less dramatic terms.
"I don't know if I completely unlearned my swing," Gordon says. "It was just about making a couple of adjustments with my approach. There were definitely some minor adjustments with my swing. But overall, it was more of an approach thing than anything else."
The difference?
"I was kind of an all-effort guy," Gordon says. "I'm kind of gearing back a little bit, trying to swing nice and easy, nice and free, take what pitchers give me."
Gordon got off to a slow start in spring training, trying to adjust his load and weight shift so he was no longer late on fastballs. But manager Ned Yost kept playing Gordon deep into games to get him more at-bats. Once Gordon found his timing, the results started to come.
He probably will not hit .360. He almost certainly will not be the next George Brett, as some envisioned when he was drafted. Gordon's .439 batting average on balls in play indicates that he is benefiting, in part, from good luck.
The Royals, though, still view Gordon as a hitter capable of a high on-base percentage and 20 to 25 home runs, a left-handed complement to the right-handed Billy Butler, an important part of the team's future offensive core.
"The guy's attitude and work ethic are off the charts," Seitzer says. "You hear comments: 'He's uncoachable. He won't listen. He won't make adjustments.' That's the furthest thing from the truth. It makes me want to fight when I hear comments like that.
"The problem is, some players are like putty. You tell them something and it happens. Other players are a little bit tough, but through drills, they eventually get it. But some are like rocks. They need a hammer and chisel to get the adjustments to stick. Alex is more of a rock. He tries, but his body just doesn't cooperate."
Well, it's cooperating now.
Some with the Royals note that Gordon is more erect in his stance, showing greater hand speed. Seitzer says that to the casual eye, the most noticeable difference is that Gordon's swing is smoother, more effortless. Of course, as a hitting coach, Seitzer says he sees "a whole lot of other things."
For Gordon, the question is obvious: Do his past struggles make his recent success that much more satisfying?
The answer you would expect is "yes."
Only Gordon doesn't quite see it that way.
"Everyone asks me questions like that," he says with a slight chuckle. "I'm just in the moment right now. The past is what it is. It's there. You can't change it. But I'm not living in the past. I'm in the future.
"I'm playing. We're winning. Right now things are looking better. It's still early, but I'm hoping I can keep it up, keep doing what I'm doing."
It's 80 plate appearances, but Gordon seems primed to provide another lesson in the value of patience in baseball.
Nearly six years after he was drafted, perhaps now he will become the player the Royals always thought he could be.
---
---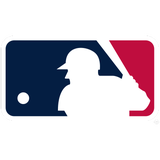 Get more from Major League Baseball
Follow your favorites to get information about games, news and more
---