Major League Baseball
Major League Baseball
Giants-Rockies preview
Updated
Mar. 4, 2020 12:37 p.m. ET

DENVER -- In all likelihood, left-hander Jorge De La Rosa is in his final month with the Colorado Rockies.
He is 35 and can be a free agent after the season. The Rockies are well-stocked with young starting pitchers with a few more prospects close to the majors. De La Rosa is concluding a two-year, $25 million contract, so the Rockies can free up money by cutting ties with him.
De La Rosa will start Wednesday against the San Francisco Giants in the rubber game of a three-game series.
The Rockies acquired De La Rosa from the Kansas City Royals for cash considerations on April 30, 2008. He was all about potential then rather than results but became a successful pitcher with the Rockies.
Indeed, De La Rosa, who is 8-7 with a 4.88 ERA this season, is Colorado's all-time leader with 86 wins. He has more wins than any other pitcher at Coors Field, where he is 53-19 (.736) with a 4.18 ERA in 106 games, 98 starts.
This will be his fourth appearance and third start against the Giants this season. De La Rosa is 1-1 with a 3.95 ERA in his two starts against San Francisco -- four hits and four runs, three earned, allowed in 6 2/3 innings on April 14 at Coors Field; seven hits and three runs allowed July 6 at San Francisco.
In his career against the Giants, De La Rosa is 11-7 with a 3.85 ERA overall, 8-1 with a 3.22 ERA at Coors Field.
Asked whether his time with the Rockies might be winding down, the soft-spoken De La Rosa said, "Yeah, maybe. I know they got a lot of good pitching. I don't know if they need me or not. I'm going to keep pitching, finish strong. That's what I need to do."
Opposing De La Rosa will be Albert Suarez, who will make his ninth career start. He is 3-3 with a 4.29 ERA in 18 appearances, eight starts. In his last outing, Friday at Wrigley Field, he took the loss when the Chicago Cubs won 2-1. Suarez, a 26-year-old rookie, gave up two runs on three hits and two walks with three strikeouts in five innings.
Suarez has pitched twice in relief against the Rockies this season, allowing three runs in six innings. He worked five innings on May 27 at Coors Field after starter Matt Cain left in the second with an injury, and he gave up five hits and three runs while throwing 65 pitches.
The Giants beat the Rockies 3-2 Tuesday, tying the game with an RBI groundout in the eighth and winning it with an unearned run in the ninth.
The victory left the Giants 17-31 since the All-Star break and 8-18 in that stretch on the road. San Francisco's offense Tuesday consisted of seven singles and Eduardo Nunez's third homer since the Giants acquired him July 28 from the Minnesota Twins.
That was far from an offensive turnaround, but it was positively robust production compared to the recent dismal history the Giants made. Prior to Tuesday, San Francisco collected four or fewer hits in five consecutive games, tying the longest such streak in one season by any team in the modern major league era that dates from 1900.
In those five games, the Giants had batted .099 (16-for-161). The only other team in the modern era with an average below .100 in any five-game span was the 2012 Minnesota Twins, who batted .096 (14-for-146) from May 1-6 that year.
The Giants held a hitters-only meeting before their win Tuesday. Before his team took the field and eked out its 26th one-run win of the season, San Francisco manager Bruce Bochy sympathized with his hitters' plight.
"Let me tell you, hitting is one of the toughest things, if not the toughest thing, in all of sports," Bochy said. "It can be one of the toughest things as far as getting back on track. You get in a funk, and I do think it can be somewhat contagious.
"Part of it is guys start pressing a little bit, a little self-doubt may creep in there. It's such a hard thing to do. You can do a lot of drills in the cage, the soft toss, the tee, but still, when you're seeing live pitching, you have to have that confidence and ability to carry into the game what you've been working on. But when you get into the game speed, sometimes you have a tendency to go back to what you were doing. If you get in a bad habit, that's a hard thing to break when you got something over 90 miles an hour coming at you."
---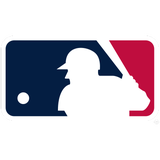 Get more from Major League Baseball
Follow your favorites to get information about games, news and more
---