Major League Baseball
Major League Baseball
Giants give All-Star pitcher Vogelsong 2-year deal
Published
Jan. 12, 2012 4:34 p.m. ET

Ryan Vogelsong suddenly has job security he's not used to as a journeyman pitcher - and right where he feels he belongs, in the Bay Area.
Vogelsong and the San Francisco Giants agreed Wednesday to an $8.3 million, two-year contract after he became one of the team's most reliable starters and an unlikely All-Star last season.
A year ago, Vogelsong had one guarantee - an invite to big league camp with the reigning World Series champion Giants - and was dealing with the illness of his late father-in-law.
His new deal shows just how far he has come.
''At this point last year, to be quite honest, baseball was far from my mind,'' Vogelsong said late Wednesday after landing on the East Coast following a trip to San Francisco for his physical. ''To get a two-year deal with an option had a lot to do with not only job security of a multiyear deal but being in a place I love to play, with a team I love to play for and in a city I love.''
The 34-year-old right-hander, who had been eligible for arbitration, made a remarkable comeback in 2011. He set a career high for wins while going 13-7 with a 2.71 ERA in 30 games and 28 starts.
Vogelsong gets $3 million this year and $5 million in 2013, and the Giants have a $6.5 million option for 2014 with a $300,000 buyout. He can make $300,000 a season in performance bonuses in each of the first two years.
He toiled through three seasons in the Japanese League before Triple-A stints in 2010 for the Phillies and Angels. In the Bay Area with the team that originally drafted him in the fifth round in 1998, Vogelsong became a front-line starter at last. And he did so at first by filling in for injured Barry Zito.
''It's such a great story when a player perseveres the way Ryan has in baseball,'' Giants manager Bruce Bochy said. ''He's had to go through the ups and downs and then has a breakout season and he gets rewarded. This is well-earned. He's got the game. He's got great stuff with command and he does all the little things. We're excited about what he did for us last year and now to tie him up, we're excited and happy for him. It truly is an amazing story.''
Invited to spring training on a minor league deal, Vogelsong became a feel-good story and won the team's ''Willie Mac'' Award. The honor is named for Hall of Famer Willie McCovey and is voted on by players, coaches and training staff for the most inspirational Giants player on the field and in the clubhouse.
Even Vogelsong didn't see all this success coming in his comeback with his first club. He has said, ''From Day 1, I've been a Giant at heart.''
Now, he can reflect a bit. His wife, Nicole, and 2-year-old son, Ryder, have rooted him on the whole way.
''The more I get inside of it, the more I really can't believe that it happened,'' Vogelsong said. ''I can't point to my game changing this drastically until after I went to winter ball. To see how far my game has come is still unbelievable.''
Vogelsong joined the Giants in mid-April, starting 3-0 and winning six straight decisions during one stretch spanning the All-Star break. He won his final three starts after a five-start losing streak, a rare bump along the way during his breakout year.
''He had a tremendous year last year and he's the consummate pro,'' said Bobby Evans, the team's vice president of baseball operations. ''We're proud to have him back in a Giants uniform. Last year, to see his success and to see him get to take that beyond one year, is great. I think he was one of the biggest surprises in baseball.''
Bochy said Vogelsong will be his projected fourth starter behind Tim Lincecum, Matt Cain and Madison Bumgarner. Zito is the fifth starter heading into spring training next month.
Also on the to-do list for general manager Brian Sabean is locking up Lincecum and Cain for the long haul - at least that's the hope.
''No update at this time. All discussions are in progress,'' Evans said.
NOTES: In 2012 and 2013, Vogelsong would get $50,000 each for 180, 185 and 190 innings, and $75,000 apiece for 195 and 200 innings.
---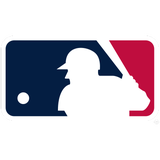 Get more from Major League Baseball
Follow your favorites to get information about games, news and more
---