Major League Baseball
Major League Baseball
Dunn hits three-run homer in White Sox's loss
Published
Jun. 15, 2012 1:36 a.m. ET

Adam Dunn had to persuade Robin Ventura to put him in the lineup Thursday night.
Dunn showed his manager that he indeed was healthy enough to play, hitting a three-run homer in the sixth inning of the Chicago White Sox's 5-3 loss to the St. Louis Cardinals.
Dunn was scratched from the lineup Wednesday because of a mild ankle sprain.
''He lobbied his way in tonight,'' Ventura said. ''He had to talk his way in after the way he jogged down the first base line yesterday.''
Dunn pinch hit in the eighth inning Wednesday and hit into a double play.
''He did some sprints down the hallway here to get himself in,'' Ventura said.
The long ball tied Dunn with Texas' Josh Hamilton for the major league lead with 22 homers.
In the sixth, with two on and two outs, Dunn hit the first pitch from Jake Westbrook over the center field fence. Dunn, who has 50 RBIs, has four home runs and 11 RBIs in his last six games.
He had just 11 homers last year.
''I don't compare anything to last year,'' Dunn said. ''I've felt good since the first day of spring and that's all I really care about.''
White Sox starter Gavin Floyd (4-7) is 1-4 with a 10.38 ERA in his last six starts. Floyd, who is 0-5 in his last eight interleague starts, allowed five runs in 4 2-3 innings, hiking his ERA to 5.63.
''I'm going to keep on grinding and keep on going out there and trying to win ballgames,'' Floyd said. ''I know this will turn around. You don't get the results, it's tough. I mean, it's frustrating.''
The Cardinals were led by David Freese, who homered, doubled and drove in three runs. Matt Adams had a two-run single for St. Louis, which had scored one run in three straight games coming in and no more than two in each of the last five.
''He pitched well,'' Ventura said about Floyd. ''Two guys in their lineup really beat him.''
The White Sox have lost three consecutive series.
''It's there. I'm more about their effort and how they are in the dugout,'' Ventura said. ''You want to win games and all that but all you can ask is the way they're playing and they're playing hard. You're not going to win every game. You're not going to win every series.''
Chicago's Alex Rios was ejected in the dugout in the ninth inning after flying out to center. He had a checked swing reversed to a strike in his at-bat by first base umpire Jeff Nelson.
Ventura said about Nelson: ''He's got good eyes and ears.''
Freese's double in the second gave St. Louis a 1-0 lead and his two-run homer in the third made it 3-0.
''It's about trying not to do too much,'' Freese said. ''Sometimes you get in the box and you want to be Superman and that isn't going to help you out. You stay with your plan and try to execute.''
Freese has seven hits in his last four games.
Westbrook (5-6) retired the first 12 batters on 41 pitches before giving up a leadoff single in the fifth inning to Paul Konerko, who leads the American League with a .364 average. Westbrook threw only 67 pitches in six innings, allowing five hits and three runs.
The win snapped a slump for Westbrook, who had gone 0-4 with a 7.55 ERA in his previous six outings since winning May 8 at Arizona.
Westbrook also broke his skid against Chicago. He was 0-5 with a 5.87 ERA in his previous eight starts against the White Sox since beating them Aug. 7, 2007, when he was with Cleveland. He had not faced Chicago since 2010.
Jason Motte pitched the ninth for his 13th save.
St. Louis shortstop Rafael Furcal snapped an 0-for-23 skid with a single in the eighth.
NOTES: St. Louis RF Carlos Beltran did not play because of a stomach virus. ... Michael Wacha, the Cardinals top pick in this year's draft, signed his contract Thursday and visited Busch Stadium with his parents. Wacha, 20, recently completed his junior year at Texas A&M. ... Chicago fell to 21-6 in its last 27 interleague road games. ... the White Sox lost their first interleague road series after winning their last 11 away from home.
---
---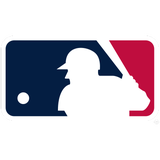 Get more from Major League Baseball
Follow your favorites to get information about games, news and more
---