Major League Baseball
Major League Baseball
Duncan homers twice as Indians hold off Royals 9-6
Published
Sep. 5, 2011 12:28 a.m. ET

After a harmless groundout in the fourth inning Sunday against Kansas City, Shelley Duncan made a minor adjustment to his swing at the suggestion of Cleveland hitting coach Bruce Fields.
There was nothing harmless about Duncan's next two trips to the plate.
He pounded a three-run homer into the gusting wind in the sixth inning, and then added a two-run shot in the eighth as Cleveland built a big lead. Duncan's career-high five RBIs helped the Indians beat the pesky Royals 9-6 and set up a critical three-game series starting Monday against Detroit.
''Both balls were just left over the plate,'' said Duncan, who had just four homers and 24 RBIs coming into the game. ''It was nice getting that big lead for once. We haven't done that for a while.''
Asdrubal Cabrera returned to the lineup to drive in two runs, and Jason Donald and Jerad Head also had RBIs for the Indians (70-67), who surpassed their win total from all last season as they try to keep pace with the Tigers in the AL Central. They began the day 6 1/2 games back in second place.
The Tigers, who played Sunday night, face Cleveland in a three-game series starting Monday.
''You want to go into that series with a positive outcome here,'' Indians manager Manny Acta said. ''If we don't take advantage of this series, you can't be looking at the last three games of the season (also against Detroit), because you might not be there.''
Jeanmar Gomez (2-2) was effective again in his second start since getting recalled from Triple-A Columbus, allowing six hits and only Mike Moustaksas' RBI groundout in 5 1-3 innings.
The bullpen wasn't nearly as good.
Eric Hosmer drove in a pair of runs in the ninth inning, and Johnny Giavotella had one of his two RBIs in the ninth as Kansas City tried to rally. Chris Perez came in with a runner on first and got Moustakas and Brayan Pena on weak pop outs for his 32nd save.
Melky Cabrera also drove in a run for Kansas City, but it wasn't enough to help Jeff Francis (5-15) finally end his home woes. He allowed four runs - all in the first two frames - and nine hits over five shaky innings, and still hasn't tasted victory at Kauffman Stadium since May 31.
''I tried to make an adjustment and was able to put up at least three zeros,'' Francis said. ''When you only go five innings, you don't give the team much of a chance. It was disappointing.''
Francis got in trouble quickly when Kosuke Fukudome doubled with one out in the first. Carlos Santana and Duncan walked to load the bases for Donald, whose single made it 1-0.
Santana was thrown out trying to score on the play by Mitch Maier, the 24th time a Royals outfielder has thrown someone out at home. Only the 1978 Montreal Expos have more outfield assists at the plate (30) in a single season since 1974, when accurate records started being tracked.
Cleveland piled on in the second inning when Jack Hannahan doubled, Lou Marson singled and Head hit an RBI single. After a couple quick outs, including a great stab by Hosmer on a hard-hit ball by Fukudome, Cabrera ripped a two-run double down the left-field line.
Cabrera fouled a pitch off his knee Friday night, causing a colorful bruise that kept him out of the lineup Saturday night. He returned to push his team-leading RBI total to 82, a career best.
''He's been such a strong player for us all year long,'' Duncan said. ''He's a hard one to just plug someone in and have them do what he's done for us this year.''
The Royals finally scored in the fourth when Hosmer lined a double into the wind, which was whipping up to 27 mph. He came home when Moustakas hit a grounder to third base.
The Indians got some breathing room in the sixth when Ezequiel Carrera and Santana reached base and Duncan pounded a 1-0 pitch from Jesse Chavez into the Royals' bullpen for a 7-1 lead. The two-out homer to left field was Duncan's fifth of the season and first since Aug. 5.
Hosmer and Giavotella drove in runs in the seventh for Kansas City, and Moustakas nearly tied the game with a bases-loaded drive that just skirted the foul pole. He eventually flied out to right, and Duncan's second homer of the game in the eighth restored Cleveland's six-run cushion.
''Today, Shelley Duncan stepped up, and we need just about every guy to step up with the roster we have right now,'' Acta said, referring to his patchwork lineup. ''We need heroes every day.''
NOTES: Santana turned his right ankle on second base after his double in the fourth. He hopped around and spiked his helmet in frustration, but remained in the game. ... Hannahan left with a strained calf. He'll be examined again Monday. ... Cleveland stole two bases, one after Francis caught Donald between first and second base but Giavotella whiffed on applying the tag. ... Kansas City heads out on a seven-game trip starting Monday at Oakland. Ubaldo Jimenez (2-1) will take the mound Monday afternoon for Cleveland against Detroit.
---
---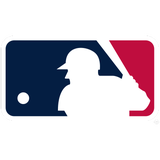 Get more from Major League Baseball
Follow your favorites to get information about games, news and more
---