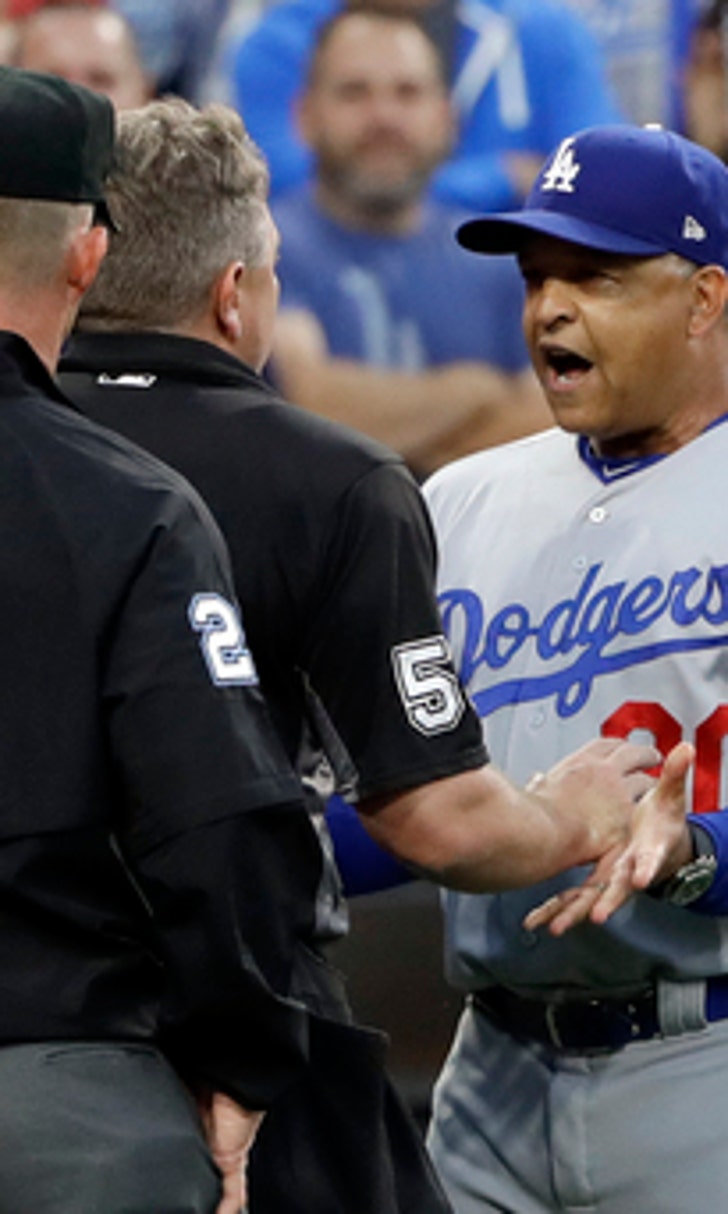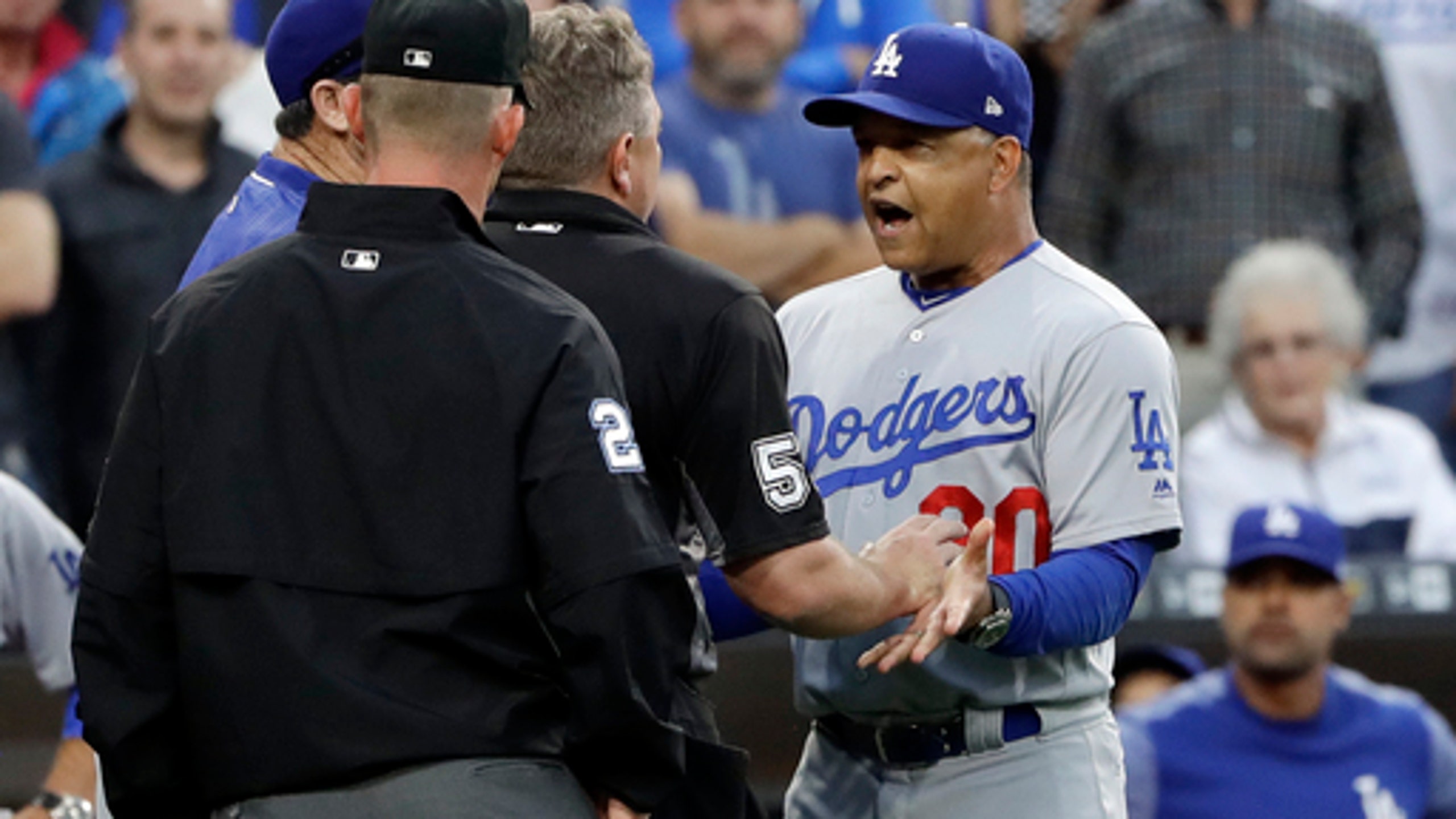 Dodgers' Roberts suspended 1 game for spat with Padres
BY AP • July 1, 2017
SAN DIEGO (AP) Los Angeles Dodgers manager Dave Roberts was suspended for Saturday night's game by Major League Baseball for his role in an altercation with San Diego Padres manager Andy Green the night before.
Roberts was also fined an undisclosed amount. Green and Dodgers pitcher Alex Wood were fined, too.
The discipline was announced a few hours before the teams played the middle game of a three-game series.
''It's what Major League Baseball felt was the right course of action, so I support it,'' Roberts said.
Roberts had to leave the ballpark by game time Saturday. He said he was either going to go to his home in northern San Diego County or to the team hotel across the street from Petco Park.
Bench coach Bob Geren managed the Dodgers in Roberts' absence.
Roberts shoved Green during an argument in the first inning Friday, leading to a benches-clearing standoff near home plate. The squabble came after Wood threatened ''to drill'' Jose Pirela because he thought the Padres baserunner was tipping pitch locations to teammates from second base.
Roberts also bumped crew chief Sam Holbrook while he charged after Green.
''I really don't care,'' Green said of the punishment. ''I didn't spend any time worrying about what the punishment was going to be or wasn't going to be. Whatever they chose to do with him regarding that, that was their prerogative. I'm pretty much done concerning myself with whatever MLB's punishment for anything is.''
Asked if anything could linger from the dustup, Green said: ''It's predicated on how everyone responds to it. From my point of view it's like, go out and win a baseball game.''
Neither skipper would reveal precisely what Green said to Roberts, although it had to do with what Wood said to Pirela.
''It really was not that malicious of a comment,'' Green said. ''Yes there was some sarcasm to it. I'd rather not get into any more details from last night.
''If I keep my mouth shut and take it lying down, then nothing happens on the baseball field,'' Green said. ''But based on what was being said on the mound by their pitcher, it wasn't right for us to take it lying down.''
Roberts said he took issue because Green directed the comment at Wood.
''I just didn't appreciate some of the comments made toward our pitcher, that's all ... talking about one of my players in a very derogatory way,'' Roberts said. ''It's over. I probably got a little too emotional but you can sense it when guys are talking about your players.''
Green and Roberts said they hadn't spoken with each other and it didn't sound like they planned to anytime soon.
---
More AP baseball: https://apnews.com/tag/MLBbaseball
---
---