Major League Baseball
Major League Baseball
Dodgers-Mets Preview
Updated
Mar. 4, 2020 5:21 p.m. ET

The last time Noah Syndergaard gave up an earned run, the Los Angeles Dodgers took a brief 2-1 lead in the fourth inning over the New York Mets before his offense tacked three on in the fifth and went on to win.
The right-hander has strung together 18 innings without allowing an earned run since, and he gets another shot at the Dodgers Saturday night in New York.
Syndergaard (5-2, 1.94 ERA) logged eight innings and gave up two solo home runs in that 4-3 win on May 11 in Los Angeles for his first of a three-start winning streak. More recently, he gave up an unearned run and six hits in seven innings of Sunday's 3-1 home win over Milwaukee.
The 3-0 span comes with a 0.82 ERA and 27 strikeouts in 22 innings. Teammate David Wright thinks Syndergaard might soon be right up there with the top names in the game.
"When I think of the elite, elite in the game," Wright said, "not just are they dominant, but they've done it consistently for a little while now. And I think we've got guys that can be those types of pitchers. But I think what makes those guys special is they've got a track record also.
"We've got some guys who are starting to form a pretty good track record also. They're certainly working their way there. Pure stuff-wise, I'd put Noah up there against anybody. Now he just needs to pitch games, and show just how dominant he is."
Syndergaard is 1-0 with a 1.93 ERA in two starts against the Dodgers while holding Howie Kendrick and Chase Utley to 0 for 7 each. Corey Seager (2 for 4), Adrian Gonzalez (2 for 6) and Yasmani Grandal (1 for 4) have all homered off him.
He's up against Kenta Maeda, who hasn't won since April 23. Maeda (3-3, 3.29) was 3-0 with a 0.36 ERA through four starts but is 0-3 with a 6.08 mark in five since. He's given up four runs in four of those outings, including Sunday's 17-inning 9-5 win in San Diego.
The right-hander allowed four runs and four hits in five innings, which came two starts after a similar line against the Mets. Maeda gave up four runs and six hits in five-plus innings of that loss to Syndergaard, and it was the opposing pitcher who tagged Maeda with a pair of home runs.
"They were definitely not good pitches, the ones that he hit for home runs," said Maeda. "It ended up being a regrettable result contributing to a total of four runs."
The Mets (28-19) started the series with Friday's 6-5 win on Curtis Granderson's walk-off home run for their sixth win in seven games. Juan Lagares also homered on a 3-for-4 night and is batting .385 in his last 14 games. Wright homered for a third straight game after hitting four in his first 34 contests.
The heroics came after the Dodgers (25-24) tied the game at 5-all with four runs in the top of the ninth, but Los Angeles' four-game winning streak came to an end.
---
---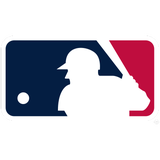 Get more from Major League Baseball
Follow your favorites to get information about games, news and more
---