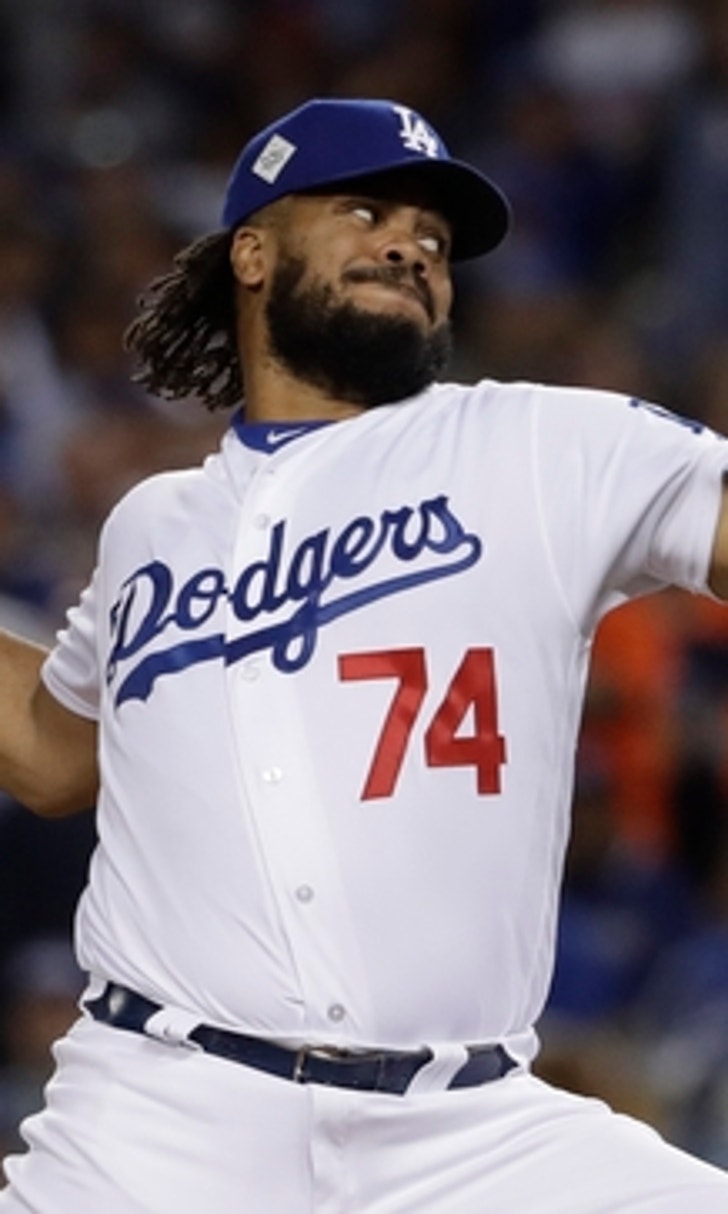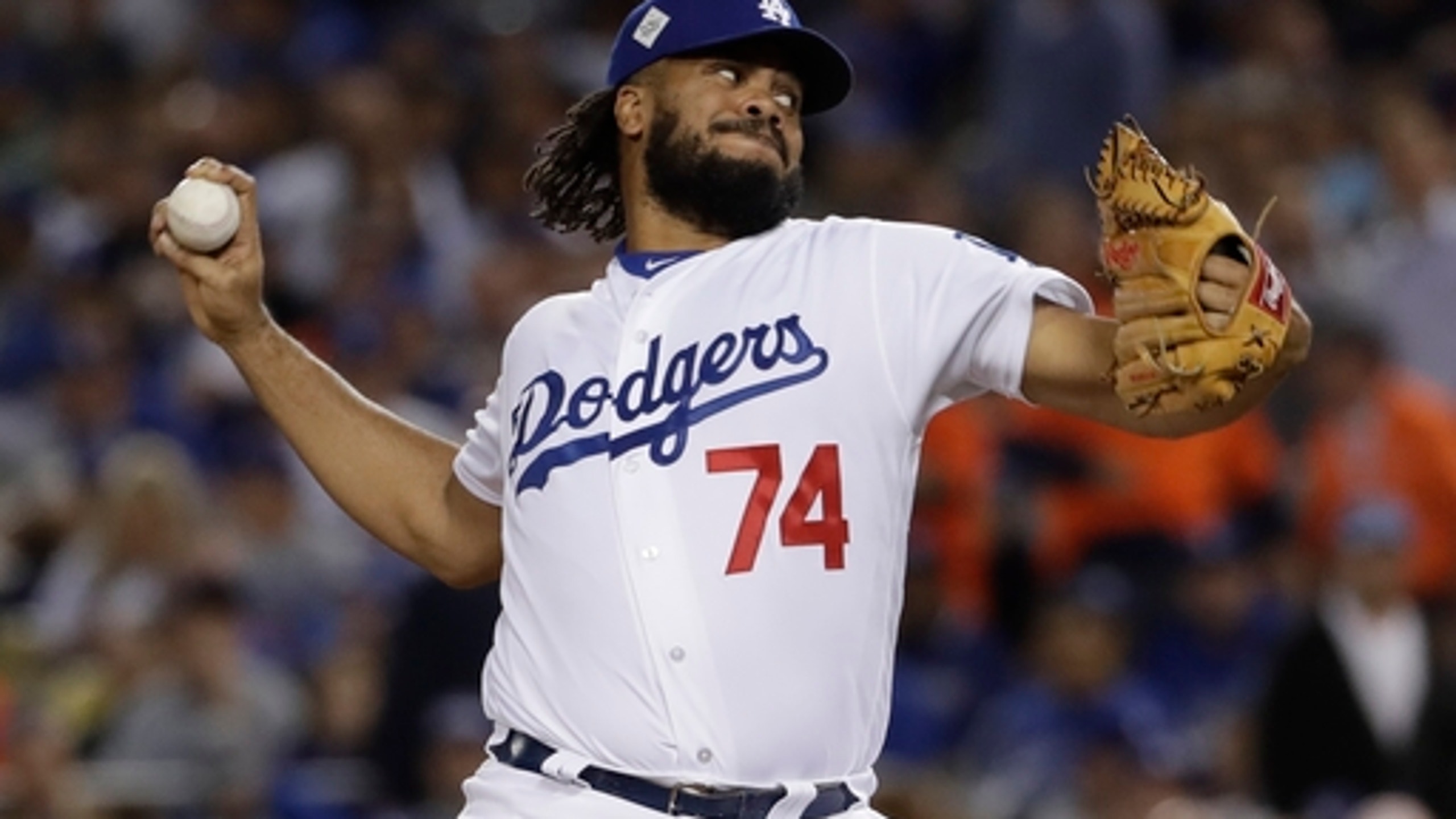 Dodgers look to take last step to elusive World Series title
February 8, 2018
LOS ANGELES (AP) The Dodgers' bid to win their first World Series in 29 years came up short in a Game 7 loss to Houston. They seek to take the final step to an elusive championship this season with the roster mostly intact and an eye on the future.
Certainly, Los Angeles has to be considered the favorite to win a sixth consecutive NL West title.
The Dodgers' farm system remains deep and the team has the talent and depth to withstand injuries during a 162-game season. Their $243 million payroll was baseball's biggest last year and they made a move this winter to dump salary in preparation for 2019, when the free agent market will be loaded.
---
Some things to watch for as the Dodgers open spring training in Glendale, Arizona:
NEW LOOK
The Dodgers sent 1B Adrian Gonzalez, pitchers Scott Kazmir and Brandon McCarthy, and utility man Charlie Culberson, along with $4.5 million, to Atlanta for OF Matt Kemp, a former Dodger who could be traded or released. The move freed up a huge amount of salary, allowing the payroll to go under the luxury-tax level, which would have socked the club with a 50 percent tax for going over this year. The trade also reset their tax level to 20 percent for 2019, when the free-agent market is loaded with big names. With Gonzalez gone, NL Rookie of the Year Cody Bellinger goes full time at first base. Still unknown is the status of RHP Yu Darvish, a free agent who has yet to sign with a team. Veteran 2B Chase Utley, who mentored the younger players and was a strong clubhouse leader, also remains an unsigned free agent.
ROOKIES TO WATCH
RHP Walker Buehler made his major league debut last year as a reliever, but will return to starting in 2018 and could join the rotation later in the summer. The 23-year-old former first-round pick had a 3.49 ERA in 11 starts for Double-A Tulsa last year in his first full season after recovering from Tommy John surgery. He had a 7.71 ERA in eight relief appearances as a September call-up for the Dodgers. Also on the 40-man roster is OF Alex Verdugo, who made his big-league debut last year after having fewer strikeouts than walks in Triple-A. C Keibert Ruiz, named the Dodgers' minor league player of the year in 2017, is a 19-year-old switch-hitter from Venezuela. Kenley Jansen remains one of the best closers in the game.
THEY'RE SET
Led by three-time NL Cy Young Award winner Clayton Kershaw, the lefty-dominated rotation is solid with LHP Rich Hill, LHP Alex Wood, RHP Kenta Maeda and LHP Hyun-Jin Ryu. Buehler and LHP Julio Urias, rehabbing from shoulder surgery, are expected to make starts during the season, although Urias isn't likely to return until June. Kershaw turns 30 in March and went 18-4 with a 2.31 ERA last year. The left-handed ace can opt out of his contract and become a free agent after the 2018 season. His $215 million, seven-year deal allows him to opt out or finish out the final two years earning $32 million and $33 million, respectively.
THEY'RE NOT
The Dodgers have no glaring weaknesses. Their biggest problem, if it could be called that, is not having defined roles for several players because of their depth. The best example is the logjam in left field. In the mix are Joc Pederson, Andrew Toles, Kike Hernandez, Trayce Thompson, Alex Verdugo and Kemp, if he's still around. Kemp is owed $43 million over the next two seasons. Toles returns after missing most of last season with a right knee injury. Last year, the team had 12 different players start in left. Manager Dave Roberts believes the competition for a starting spot will make players better and the added depth allows the team to stay consistent. The other outfield spots are locked down by Chris Taylor in center and Yasiel Puig in right.
ON DECK
Falling one game short of winning the franchise's first World Series since 1988 is likely to be on the minds of the players and fans when camp opens. Other than their salary-clearing trade involving Kemp, the Dodgers had a quiet winter and are staking another deep playoff run on a roster of position players who are in their prime and a pitching and relief corps that is mostly 30-plus.
---
More AP baseball: https://apnews.com/tag/MLBbaseball
---
---