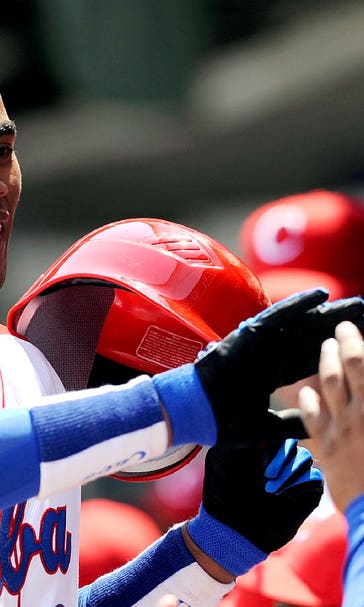 Dodgers, Hector Olivera agree on 6-year, $62.5 million contract
BY foxsports • March 24, 2015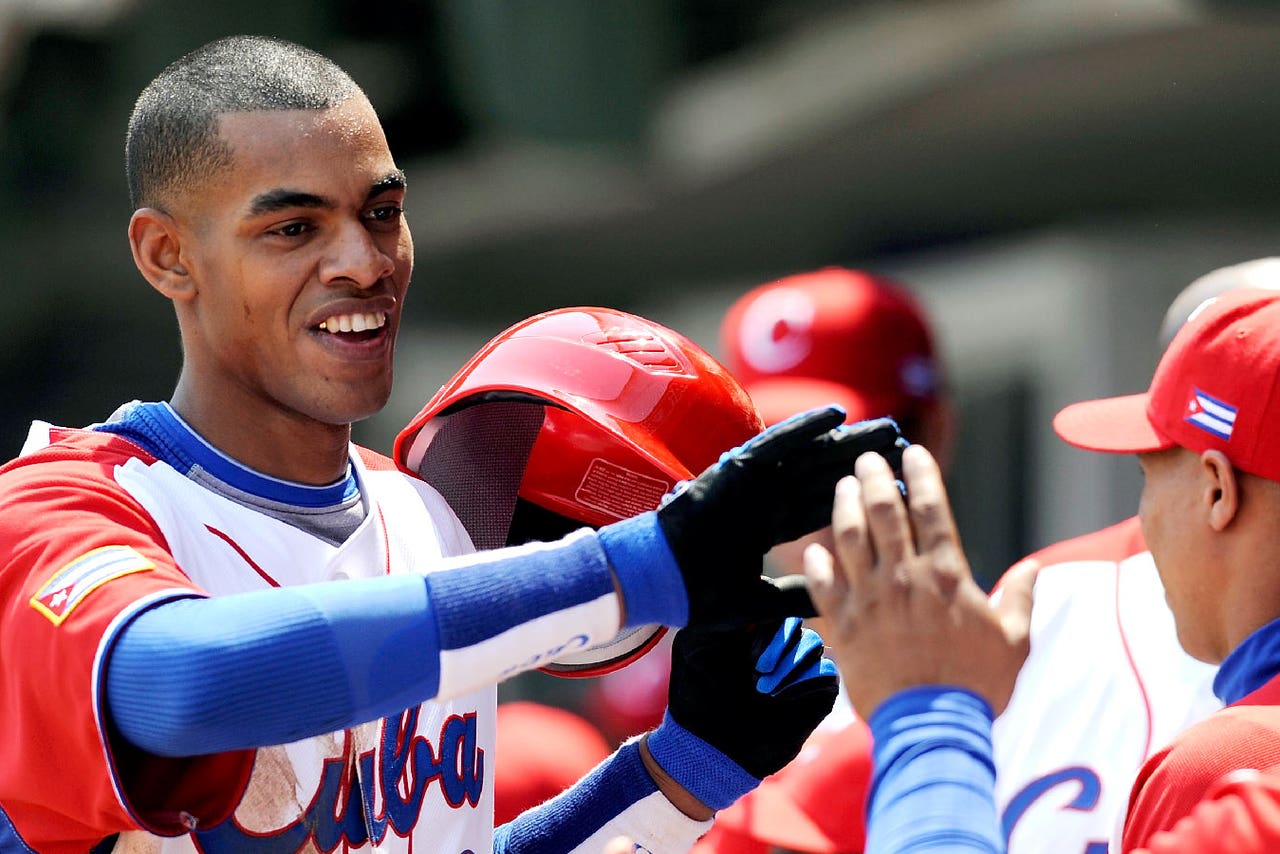 Cuban infielder Hector Olivera and the Los Angeles Dodgers have agreed to a $62.5 million, six-year contract with a $28 million signing bonus, agent Greg Genske said Tuesday.
Olivera, said to be 29, was on the Cuban team that won the silver medal at the 2008 Olympics. He also played for his country at the 2009 World Baseball Classic, where he hit .313 and played second base.
Olivera's deal will cause a $4,173,333 increase in this year's luxury tax for the Dodgers, who pay at a 40 percent rate at the payroll amount over $189 million.
FOX Sports' Ken Rosenthal reports that the Dodgers don't have an immediate starting spot for Olivera and that his best positions are second base and third base, where they currently have Juan Uribe and Howie Kendrick. However, both of those players will be unrestricted free agents after this season.
A source told Rosenthal that the Dodgers' plan is to assess Olivera's baseball condition and elbow and that they believe third base is his best spot, even though he can also play second, first and left field.
He will have some company as he joins an organization that already has a strong Cuban presence with All-Star outfielder Yasiel Puig, infielder Alex Guerrero and shortstop Erisbel Arruebarrena, who was recently optioned to the Dodgers' minor league camp.
There's not a lot of information about Olivera. He possesses a quick swing and a good hitting approach, according to Baseball America's website. The website said Olivera missed the entire 2012-13 season in Cuba because of a blood disorder.
#Dodgers do not appear to have immediate opening for Olivera, whose best spots are 2B, 3B. However, both Kendrick, Uribe FAs after 2015.

— Ken Rosenthal (@Ken_Rosenthal) March 24, 2015
Could #Dodgers move Uribe? Possibly. But Uribe had .777 OPS last season, excellent metrics at 3B. Also integral in clubhouse.

— Ken Rosenthal (@Ken_Rosenthal) March 24, 2015
Source: #Dodgers' plan is to assess Olivera's baseball condition and elbow. Think 3B is probably best spot; can also play 2B, 1B, LF….

— Ken Rosenthal (@Ken_Rosenthal) March 24, 2015
#Dodgers consider Olivera an excellent fit for their 2016 roster. Will need to figure out how to mix and match with him this year.

— Ken Rosenthal (@Ken_Rosenthal) March 24, 2015
---
---