Major League Baseball
Major League Baseball
Dodgers 6, White Sox 4(10)
Published
May. 21, 2011 5:42 a.m. ET

The matchup didn't seem favorable for the Los Angeles Dodgers. No. 9 hitter Russell Mitchell batting with two outs in the ninth against Chicago White Sox closer Sergio Santos, who hadn't given up a run or blown a save all season.
Advantage Mitchell, who entered the game batting .091 and was 0 for 3 before coming to the plate in the ninth.
Mitchell lifted a homer down the left field line to tie the game - his first homer of the season - and the Dodgers went on to score three runs in the 10th inning for a 6-4 victory over the White Sox on Friday night.
Mitchell and Santos had played together in the Arizona Fall League.
''I know he loves his heater, so at 2-1 I was looking for something hard and fortunately it was right over the heart of the plate and I got good wood on it,'' Mitchell said.
''I was watching it and it was hooking. I was hoping it would stay fair and at the last second I knew it would stay fair. It was a big hit for our team and a big hit for me to get my confidence up.''
Santos, a former infielder who was converted to a pitcher in the minors two years ago, had not allowed a run in 20 innings this season and had converted six straight saves. Even thought he wasn't officially named the White Sox's closer after Matt Thornton's early season struggles, it's apparent he's taken over the role.
''It's a job I've wanted and just didn't get the job done tonight. It's that simple. No excuses. I just didn't make my pitches,'' said Santos, who gave up four runs in 1 1-3 innings.
Jamey Carroll started the 10th with a single off Santos (2-1) for his fourth hit, and Matt Kemp singled one out later.
Juan Castro, a seventh-inning replacement after second baseman Juan Uribe left with a hip flexor injury, then dumped an RBI single over first base. James Loney followed with an RBI double, and Jay Gibbons greeted Will Ohman with a run-scoring single.
The Dodgers were coming off two tough losses to the Giants and had dropped five of six coming in.
''A win like this ... we've been right on the edge the past couple of days, getting back in the game but not getting it done. After a while it just keeps deflating,'' Dodgers manger Don Mattingly said.
''This one has a chance to carry over.''
Kenley Jansen (1-0) pitched two scoreless innings for the win. The White Sox had runners on second and third with one out against Matt Guerrier in the 10th. Adam Dunn hit an RBI grounder off Scott Elbert before Mike MacDougal got Paul Konerko on a grounder for his first save.
Chicago starter Phil Humber pitched seven solid innings, allowing a two-run homer to Kemp in the first, and left with a 3-2 lead.
''The most difficult part is not being able to give Humber his win. That's the hardest part for me,'' Santos said. ''It doesn't matter to me numbers, wins or losses, I don't care. He pitched his butt off and it's a game he should have won.''
Gordon Beckham, in a 2-for-22 slump, hit a two-run homer as Chicago scored three times in the second off Ted Lilly. Lilly, who took a no-hitter into the ninth inning against the White Sox last June while pitching for the Cubs at Wrigley Field, allowed seven hits and three runs in seven innings.
The teams met in the 1959 World Series - won by the Dodgers in six games- and they are hardly strangers these days because they share a spring training complex in Glendale, Ariz. The announced attendance on a second straight foggy night at U.S. Cellular Field was 24,121.
''It's nice to contribute and get us back in the game. This is a big win for us, we've been waiting for that big hit, we've been talking about it,'' Mitchell said.
''Hopefully this is a time for us to get on a roll and get back into it.''
Beckham's fourth homer came right after consecutive two-out doubles by Alex Rios and Ramon Castro. The White Sox had five consecutive hits, and six straight batters reached before Lilly struck out Alexei Ramirez to end the inning.
Dodgers outfielder Andre Ethier, who earlier this season had a 30-game hitting streak, singled in the third to snap an 0-for-22 slump. He was 1 for 4.
Notes: Mattingly said Uribe was to be re-evaluated in the morning and it's unlikely he'll play Saturday. ... Dodgers RHP Jon Garland will pitch at U.S. Cellular Field on Saturday for the first time since 2007, his final season with the White Sox. He'll be opposing his friend and former teammate Mark Buehrle. The two still text occasionally. Garland was 92-81 in eight seasons with Chicago and an 18-game winner in 2005 and 2006. He pitched a complete game against the Angels in the 2005 ALCS to help the White Sox make the World Series where they swept Houston. In the Game 4 clincher, Uribe made two stellar defensive plays from shortstop, falling into the stands to catch a pop and then fielding a slow grounder and making a quick throw to get the final out. Both Garland and Uribe were honored in a scoreboard tribute before Friday's game. They watched from the dugout and then tipped their caps to the crowd. Uribe, playing second, made a nice diving catch of Rios' pop to end the third.
---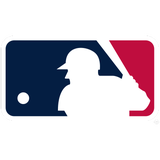 Get more from Major League Baseball
Follow your favorites to get information about games, news and more
---