Major League Baseball
Major League Baseball
Dodgers 2, Giants 1
Published
Sep. 10, 2011 7:38 a.m. ET

Tim Lincecum is still pitching like an ace even when he has nothing to show for it. That's the kind of year it's been for the Freak and his defending World Series champion San Francisco Giants.
NL Cy Young Award contender Clayton Kershaw outdueled two-time winner Lincecum, pinch-hitter Jamey Carroll drove home the go-ahead run in the ninth and the Los Angeles Dodgers sent the Giants another game further from a return trip to the playoffs with a 2-1 victory Friday night.
''We're not trying to just sink,'' said Lincecum, who last fall pitched San Francisco to the city's first championship by winning Game 5 of the World Series at Texas. ''It's not like anyone has given up by any means. This game is just as important at any game, it's just for a different cause.''
Time is running out.
The Giants fell to 8 1/2 games back of first-place Arizona in the NL West with 18 to play after the Diamondbacks beat the Padres 3-2. And the surging Dodgers are suddenly making a push for second place.
Rod Barajas singled to start the ninth against Santiago Casilla (2-2) and former Giant Eugenio Velez came in to pinch-run. Justin Sellers sacrificed him to second and Velez moved to third on a wild pitch. Second baseman Jeff Keppinger then threw home on Carroll's grounder but a sliding Velez just beat the tag by catcher Eli Whiteside.
Kershaw (18-5) allowed three hits, one unearned run, struck out nine and walked one in eight strong innings, allowing only Pablo Sandoval's first-inning RBI single.
He's not ready to crown himself the Cy Young winner. Arizona's Ian Kennedy won his NL-best 19th game Thursday.
''Three more starts hopefully three more wins. And call it,'' Kershaw said. ''And then look back after that. No disrespect to Timmy. He's an awesome pitcher. I don't care who I get a win against. A win is a win.''
Javy Guerra got three straight groundouts for his 17th save in 18 chances.
Aaron Miles and Matt Kemp each had two hits. Kemp also stole second in the eighth after he nubbed a grounder about 20 feet up the third-base line, setting up Juan Rivera's tying single. Tony Gwynn Jr. entered to pinch run. Miles then singled and Giants manager Bruce Bochy paid Lincecum a mound visit before leaving him in to face Jerry Sands. Lincecum struck him out swinging for his sixth K.
The Dodgers rallied late to win for the 14th time in 17 games and ninth in 11. Los Angeles has won five straight series, while San Francisco has failed to win in seven straight home series at sold-out AT&T Park since taking two of three from Milwaukee on July 22-24.
The Giants missed chances yet again.
Chris Stewart hit a one-out single in the eighth and was lifted for pinch-runner Darren Ford after he hurt his foot. Ford stole second but was stranded after pinch-hitter Mark DeRosa hit a foul popup and Justin Christian struck out in a 10-pitch at-bat that included five straight fouls.
''We're lucky if we score one for him,'' Stewart said of Lincecum. ''Luckily we were able to get that across early tonight and he went out with a vengeance. He knew he was probably not going to get much more than that. ... It's just unfortunate we can't put enough runs across to get him a win.''
Lincecum went winless in four tries this year against the Dodgers, losing his two previous decisions to Kershaw. His 127-pitch outing matched his second-most pitches thrown this year behind 133 against Oakland on May 21.
''You like to say they don't but they both know who they are pitching against,'' Dodgers manager Don Mattingly said of the matchup of aces. ''They both know you can't give up much because the other guy isn't going to.''
Kershaw's nine Ks made him the first National League pitcher to reach the 230 strikeout mark.
The Dodgers finally did enough to back Kershaw after traveling cross-country following a wet and rainy stop in Washington. The nightcap of their scheduled doubleheader with the Nationals on Thursday was scrapped because of yet more precipitation - meaning Los Angeles at least got a decent night's sleep in the Bay Area.
Lincecum has only one win in his last five starts, and 10 of his 12 defeats have come when receiving one or fewer runs of support. He has 10 starts receiving no runs.
''I'd definitely like to beat that guy just because he's done it to us and I manage to go head to head against him a lot,'' Lincecum said. ''Most of the time it's gone to him.''
Lincecum received a couple of defensive gems, too. Shortstop Orlando Cabrera made a tough, diving stop on Miles' sharp line drive up the middle in the second. To end the sixth, right fielder Carlos Beltran made a tremendous catch in foul territory with his knee against the outfield wall and his left arm stretched well into the stands. Center fielder Christian hustled in toward left-center and made a diving, backhanded stop on a liner by Sellers in the seventh.
''We only scored one run in the first,'' Bochy said. ''You've got to figure a way to get another run. We're not doing it. That's coming back to hurt us because we live on the edge.''
NOTES: Giants RHP Ryan Vogelsong (10-6), named the ''Willie Mac Award'' winner Friday after Hall of Famer Willie McCovey, pitches Saturday night trying to end a four-start losing streak. ... Mattingly changed his rotation, going with Dana Eveland in Saturday night's game to give the other starters extra rest. Hiroki Kuroda, who had been scheduled to start Saturday, was pushed back to Sunday and Ted Lilly to Monday at Dodger Stadium against the D-backs. Mattingly said Kuroda's 115-pitch outing his last time out in a 7-2 loss to the Nationals in Washington on Monday, figured in the decision.
---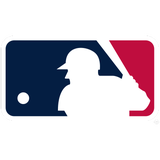 Get more from Major League Baseball
Follow your favorites to get information about games, news and more
---